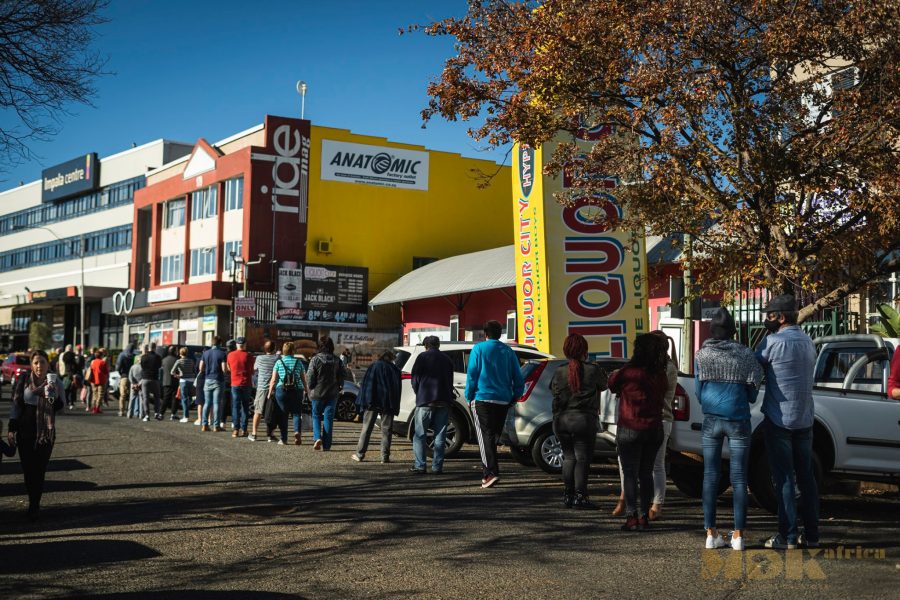 PHOTOS: South Africans Queue for Liquor After Lockdown Alcohol Ban Lifted
It has been 9 weeks since the ban on the purchase of alcohol was announced in South Africa as part of Lockdown regulations. Filmmaker and photographer Martin de Kock from MDKafrica was on the scene Monday morning to capture these photos of the long queues of South Africans as bottle stores re-opened for the first […]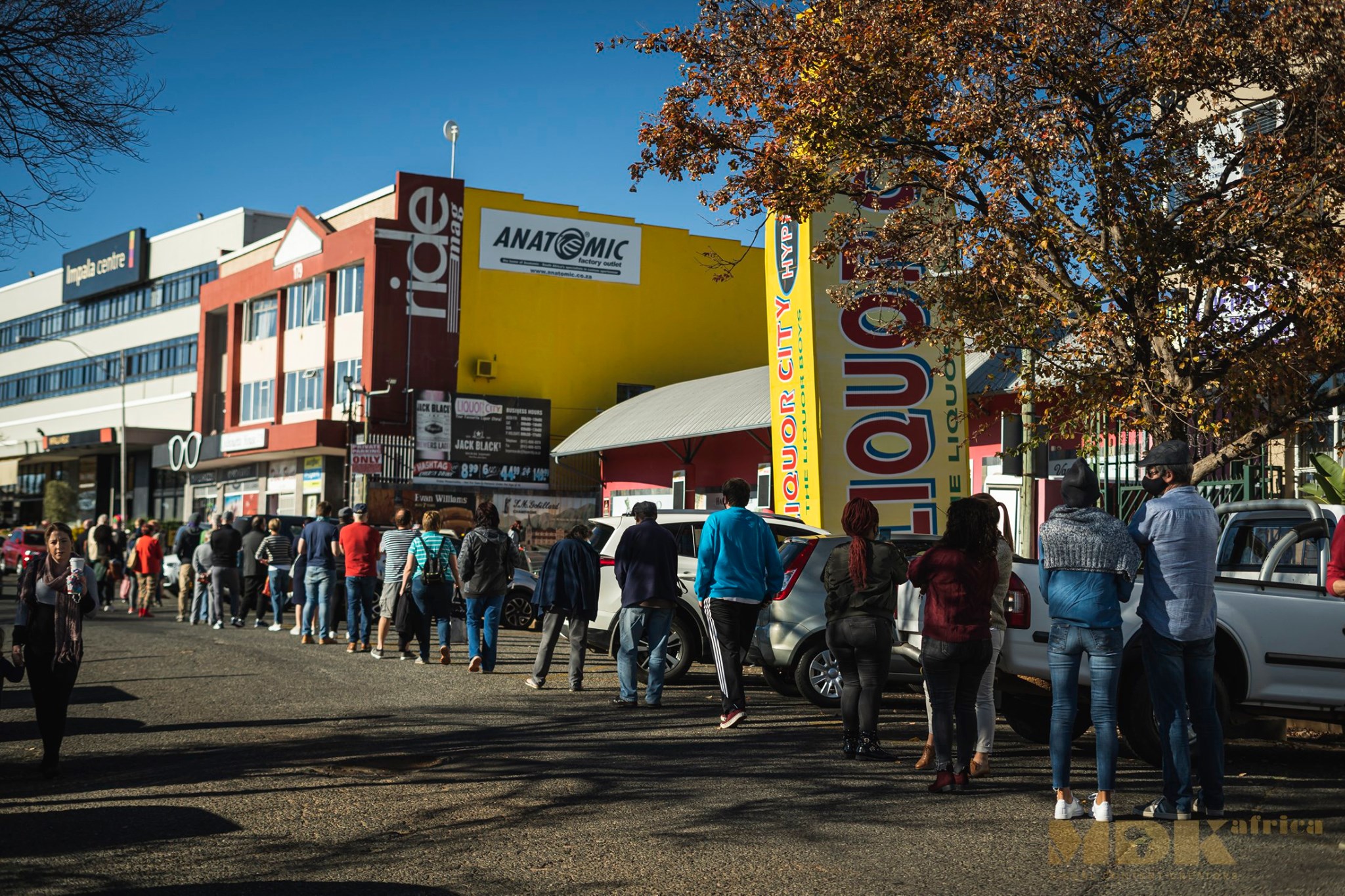 It has been 9 weeks since the ban on the purchase of alcohol was announced in South Africa as part of Lockdown regulations. Filmmaker and photographer Martin de Kock from MDKafrica was on the scene Monday morning to capture these photos of the long queues of South Africans as bottle stores re-opened for the first time.
Some South Africans managed to just make their stock last, some created their own home-made brew of beer with pineapples… but most were counting down to today, 1st June, the day they could finally purchase a bottle – or two – of liquor again.
According to Martin there was no limit on the quota people could purchase at the bottle stores he photographed – in Northcliff and Melville in Johannesburg, Gauteng.
He reports that people were queuing from long before doors opened at 09h00.
See more of Martin's photos on his Netjies page. Visit his website here MDKafrica. 
All Photos © Martin de Kock