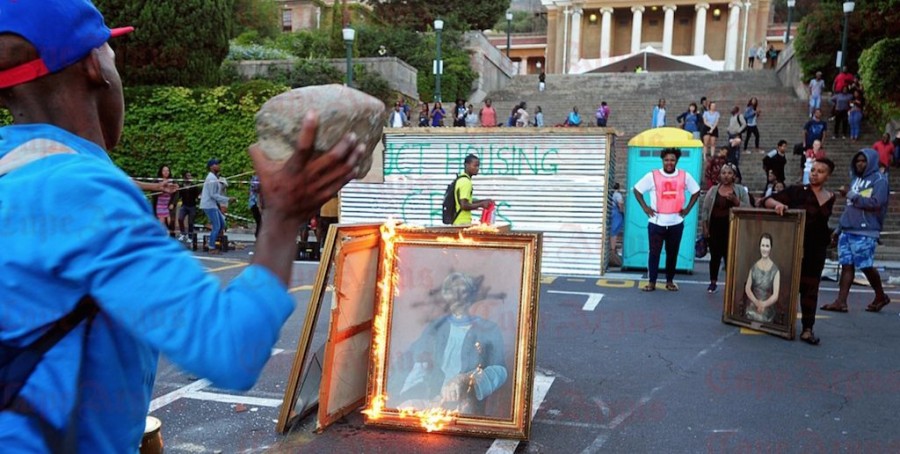 Protest by #RhodesMustFall Over Digs at UCT Turns Violent
After two days of protesting at the University of Cape Town over a lack of accommodation for some students, people arrived back on campus on Wednesday faced with the damage that had been caused by protesters, who even burnt paintings owned by the university. The university also said that it was going to lay charges against […]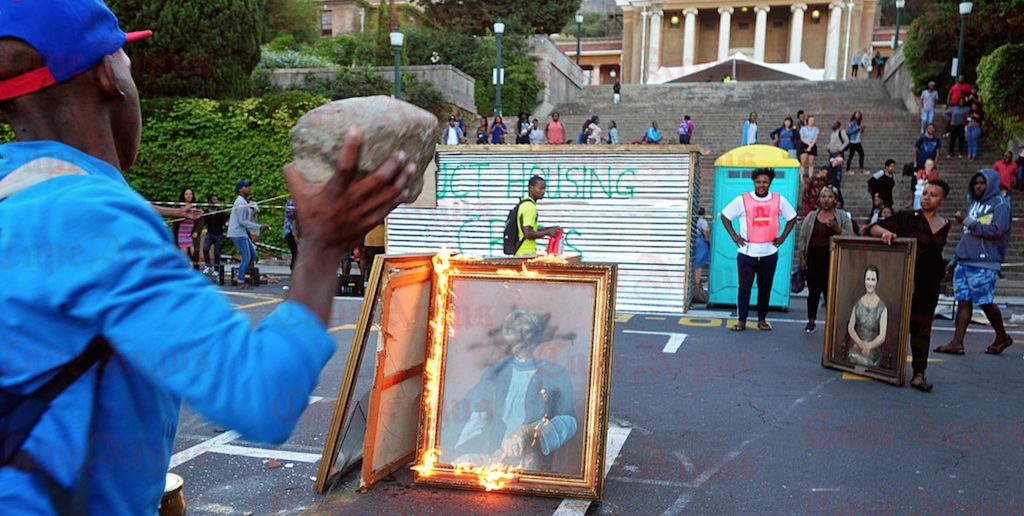 After two days of protesting at the University of Cape Town over a lack of accommodation for some students, people arrived back on campus on Wednesday faced with the damage that had been caused by protesters, who even burnt paintings owned by the university.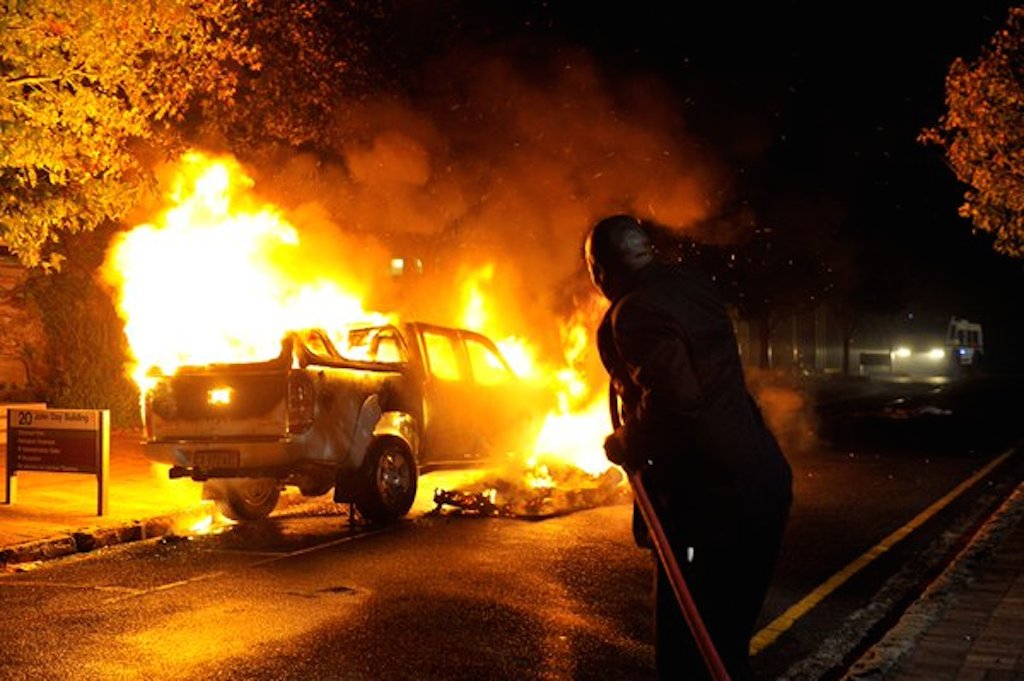 The university also said that it was going to lay charges against certain students and suspend them from the university.
The protests were reportedly started by members of the #RhodesMustFall movement to protest the lack of accommodation in university residences for poorer students. UCT apparently has 6,000 beds for the 20,000 students on campus.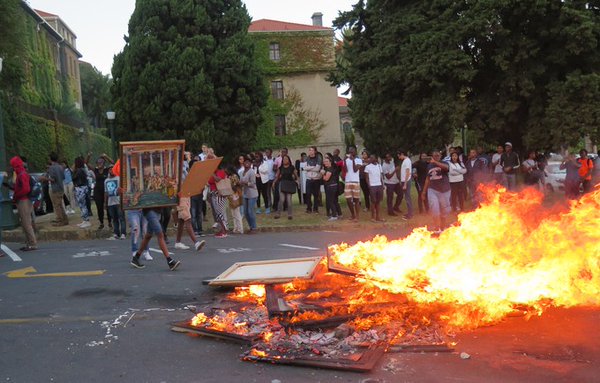 A shack was built in the middle of campus, on Residence Road, and students apparently reacted violently after they were asked to remove it. A bakkie, a bus and a police vehicle were firebombed. Students were reported to also have taken paintings and photographs from the residences and burnt them.
"These are acts of vandalism which were planned," vice chancellor Max Price was quoted as saying. "The evidence is the bottles of petrol found in the very shack."
"It is utterly regrettable that a movement that began with such promise and purport to be fighting for social justice matters has now deteriorated into a group that engages in criminality and has only one agenda, namely to close UCT operations down. Their behaviour is utterly unacceptable and can in no way be tolerated," Price was quoted as saying.
#RhodesMustFall: Skade wat tydens betogings by #UCT aangebring is.@GeorgeLezerpic.twitter.com/0yAvbXvB3O

— Netwerk24 Berig (@Netwerk24Berig) February 17, 2016