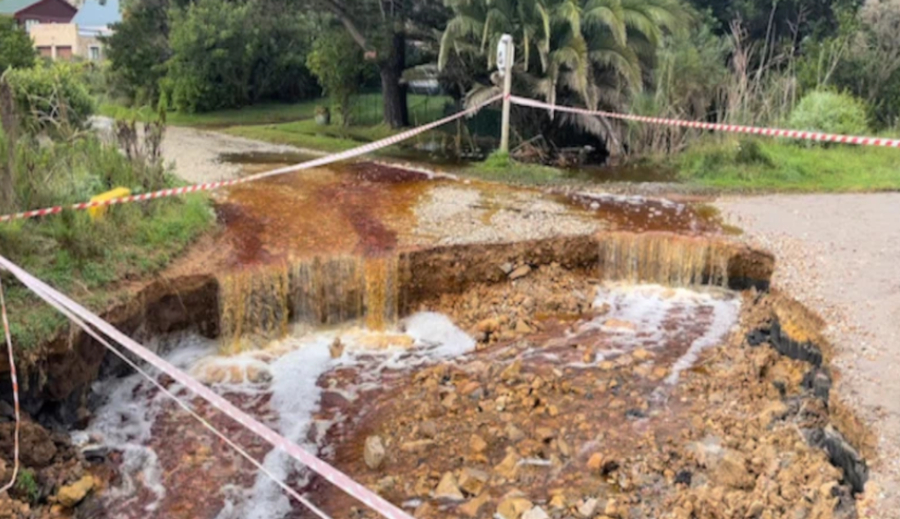 Roads washed away, houses flooded in Pringle Bay, Betty's Bay – PICTURES
Clean-up operations are under way in the Overstrand District after heavy rains destroyed roads and left some residents temporarily displaced. So far, the damage to homes, roads and other infrastructure in Pringle Bay and Betty's Bay is estimated to be in excess of R25 million. Further assessments from the Municipality are expected on Monday. DISASTER MANAGEMENT […]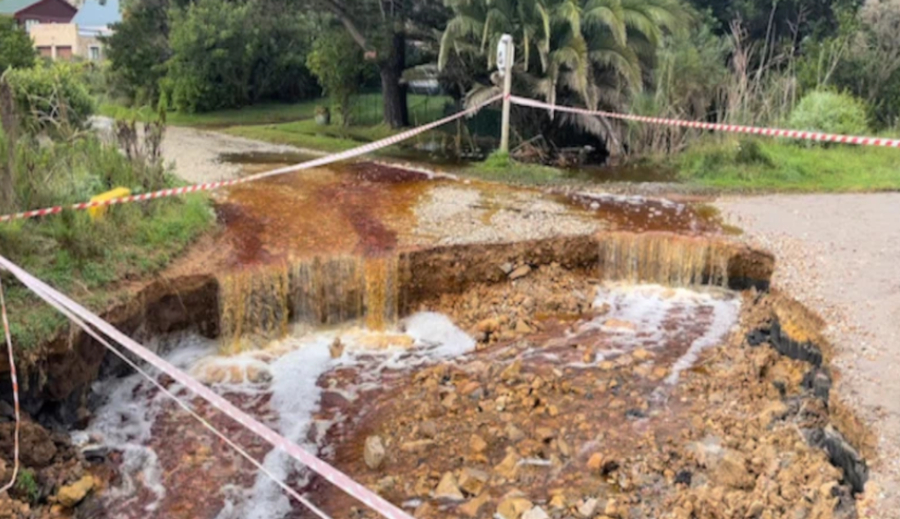 Clean-up operations are under way in the Overstrand District after heavy rains destroyed roads and left some residents temporarily displaced.
So far, the damage to homes, roads and other infrastructure in Pringle Bay and Betty's Bay is estimated to be in excess of R25 million.
Further assessments from the Municipality are expected on Monday.
DISASTER MANAGEMENT ACTIVATED
Following an initial warning by the South African Weather Services (SAWS) last week, parts of the Overstrand District subsequently flooded.
The Joint Operations Centre (JOC) was set up after receiving a number of calls for assistance, and disaster management teams were activated after the heavens opened on Tuesday and Wednesday.
ALSO READ: PICS: Dam overflows in George after record rainfall
By Friday, Overstrand Municipality's operational and protection services departments had issued ± 1 000 sandbags across the area to divert water. Blankets were also issued to residents whose homes were affected by flooding.
The inclement weather wreaked havoc in the picturesque towns of Betty's Bay and Pringle Bay, where large volumes of water from the mountain caused overflowing and silting up of open earth channels.
ALSO READ: Knysna residents face a day without power
Stream road in Pringle Bay has been completely destroyed, while a number of other roads in Pringle and Betty's Bay had to be closed off.
40 – 80mm of rain fell across the district, the majority of which, according to the Municipality, fell in the Kleinmond area. This is also where most of the damage to roads occurred as many of the roads are made of gravel. Gansbaai has suffered similar gravel-road damage.
ALSO READ: Joburg residents are 'defacing' potholes – and the city is not happy about it!
FUNDING NEEDED FOR REPAIRS
"We're in discussions with the Department of Local Government and Disaster Management to see how we can access funding, in order to do the necessary repairs to damaged roads and other infrastructure," said Dean O'Neill, the Overstrand Municipal manager.
"The only problem with that is that the roads are wet, so anything that goes in now will just create a muddy mess."
Executive Mayor for the Overstrand District Annelie Rabie appealed to residents to exercise patience and understanding, as municipalities went ahead with mop-up operations.
"Although we are grateful for the rain, we are aware of the considerable damage that has been caused and as mentioned, we are working towards a solution," she said.
ALSO READ: Fracking rears its head again as SA looks for new energy sources 
"We thank the public for their patience during this time. The Municipality will assist affected communities where possible."
More heavy rains are predicted over the coming weeks and residents have been asked to remain on high alert.