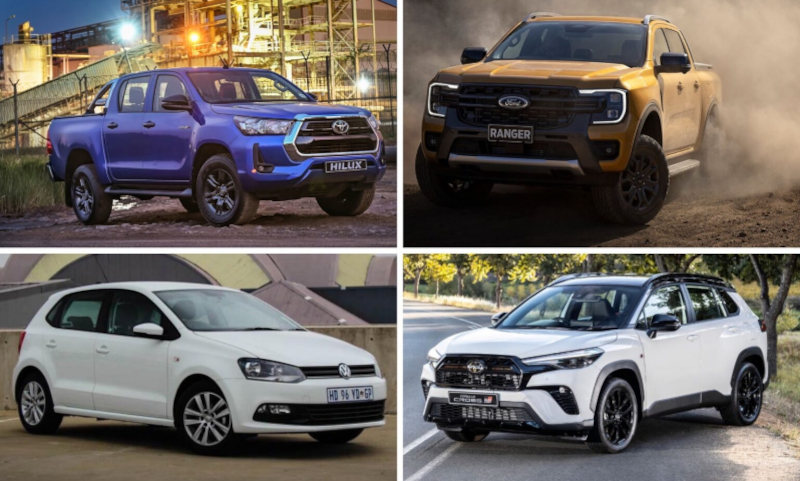 South Africa vehicle exports up massively in May 2023
After reporting on the top-selling carmakers and the best-selling cars domestically, here's an overview of SA vehicle exports in May 2023, according to NAAMSA. The good news is SA vehicle exports were up massively last month, 31 437 units in total. This figure represents a record high improvement of 12 498 vehicles, or 67.5% compared to May 2022. Factors […]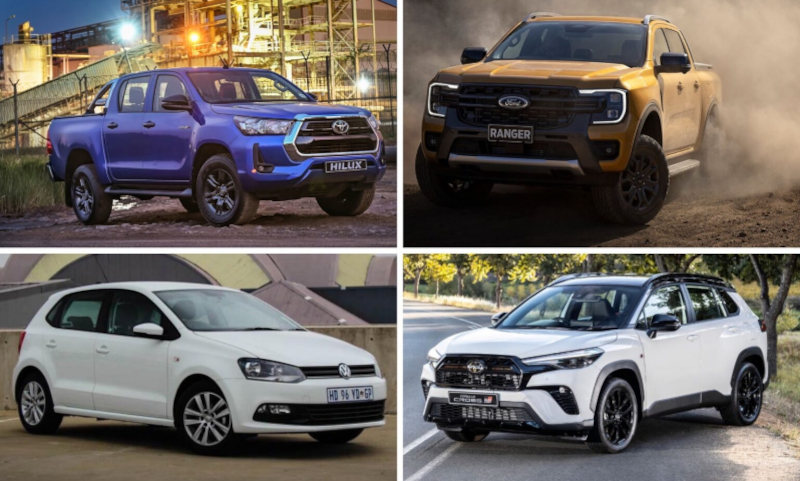 The good news is SA vehicle exports were up massively last month, 31 437 units in total. This figure represents a record high improvement of 12 498 vehicles, or 67.5% compared to May 2022.
Factors lending to this increase are the low base of May 2022's exports – due to the knock-on effects of flooding in KwaZulu-Natal and damages to the Toyota facility in Prospecton one year ago. And the fact that Ford Ranger and VW Amarok production out of Silverton appears to be ramping up.
TOP SA VEHICLE EXPORTS LISTED
At the top of the list is Volkswagen Polo hatchback with 7 855 units shipped from the Kariega facility in May 2023. Ford's Ranger was the 2nd most exported vehicle with 6 274 units. We cannot confirm if this figure includes VW Amarok units built in Silverton, too, but because Amarok did not make the list outright, we suspect it might. The Toyota Hilux ranks 3rd, with export numbers tallying 5 323 units. The Isuzu D-Max places 4th in SA vehicle exports, several thousand units below the Hilux with 630 units.
ALSO READ: E-tolls: Are you lawfully entitled to a refund?
From there the rest of the list follows with conservative numbers: Nissan Navara 451 units out of Rosslyn, Toyota Fortuner just 146 units, down to double digits for the Toyota Corolla Cross, Nissan NP200 and Toyota Corolla Quest.
Volkswagen Polo – 7 855 units
Ford Ranger (VW Amarok) – 6 274 units
Toyota Hilux – 5 323 units
Isuzu D-Max – 630 units
Nissan Navara – 451 units
Toyota Fortuner – 146 units
Toyota Corolla Cross – 38 units
Nissan NP200 – 31 units
Toyota Corolla Quest – 19 units
As is customary from BMW and Mercedes-Benz these days, the Germany manufacturers only declare their figures quarterly, so we cannot confirm how many X3 and C-Class sedan units were exported during the month, but we have no doubt they would have comfortably ranked in the top ten.
WHAT TO EXPECT IN 2023
Looking forward, things don't look as rosy for the local market when you consider recent interest-rate hikes, currency depreciation, supply chain disruptions, unrelenting load-shedding and consumer inflationary pressure. As a result, heading towards the middle of the year, WesBank says the industry's year-to-date volumes – up 3.0% to 218 869 units – are representative of a slow recovery in the market.