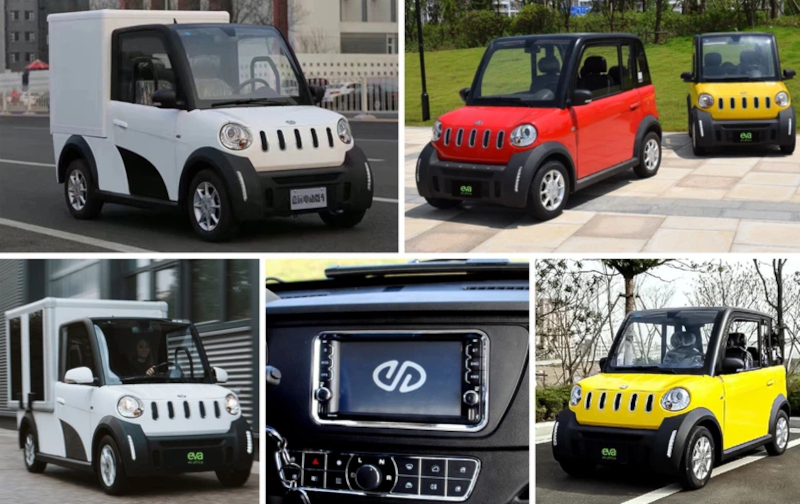 This is South Africa's cheapest electric vehicle
Okay, if you're expecting South Africa's cheapest electric vehicle to be a decontented Audi e-tron, Jaguar I-Pace or BMW iX, best you think again. The City Blitz from newly formed company, EV.Africa, hails from China and is offered in four body styles that are firmly positioned as urban or intercity electric vehicles ONLY. Our colleagues […]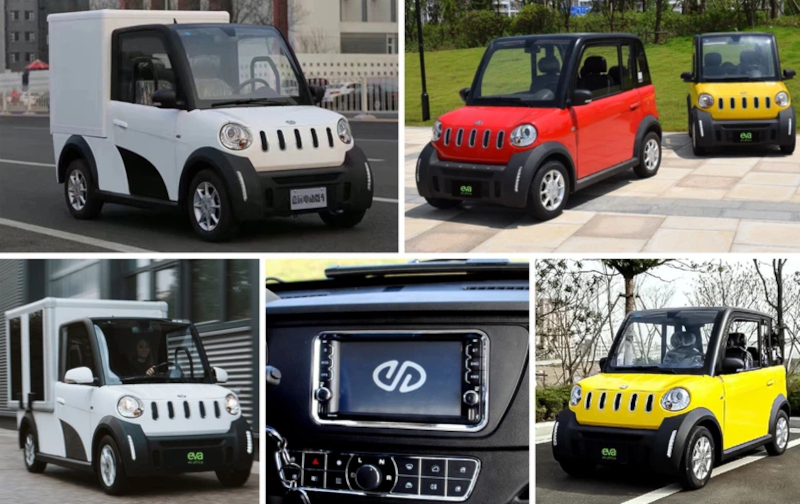 Okay, if you're expecting South Africa's cheapest electric vehicle to be a decontented Audi e-tron, Jaguar I-Pace or BMW iX, best you think again.
The City Blitz from newly formed company, EV.Africa, hails from China and is offered in four body styles that are firmly positioned as urban or intercity electric vehicles ONLY.
Our colleagues at The Citizen report that the City Blitz was launched last week as South Africa's cheapest electric vehicle and will be distributed through eleven dealerships countrywide by Combined Motor Holdings (CMH). You keen to go 'green' for cheap?
SOUTH AFRICA'S CHEAPEST ELECTRIC VEHICLE: TELL US MORE
The base EV retails for just R199 900. Then there's a four-seater body style for R239 900. Followed by bakkie version with a flat load bay for the same R239 900 asking price and, finally, a panel van for R249 900. No matter the configuration, you've got to admit the EV.Africa City Blitz is affordable, and it's covered by a 4 year/60 000 km warranty.
SO, WHAT DO YOU GET?
South Africa's cheapest electric vehicle is powered by single 10 kWh battery that produces 7.5 kW. It tops out at 80 km/h – so no highway travel – and can travel 160 km on a single charge. It weighs just 640 kg unladen and wears 12-inch wheels.
The panel van and bakkie have a payload of 300 kg. It is only rechargeable from a traditional home socket and each charge takes roughly six hours. So, you'll be hard-pressed to work around Eskom's load-shedding schedule to keep 'em topped up.
WHAT'S IT LIKE?
Well, despite its basic approach to mobility, the City Blitz is nicely specified. You'll find electric windows, air conditioning, Bluetooth, USB, LED daytime running lights. There are no airbags and no inertia-reel seatbelts, unfortunately, and no ABS braking system either.
ALSO READ: Would you buy an African-built electric vehicle?
South Africa's cheapest electric vehicle is actually regarded as an intercity quadricycle – based off the Jiayuan City Spirit made in China – so there's no legislation saying it needs any of that expensive safety technology.
There you have it, South Africa's cheapest electric vehicle. Would you go 'green' for cheap if it meant being in one of there? Here's how South African twitter has reacted to the new EV …