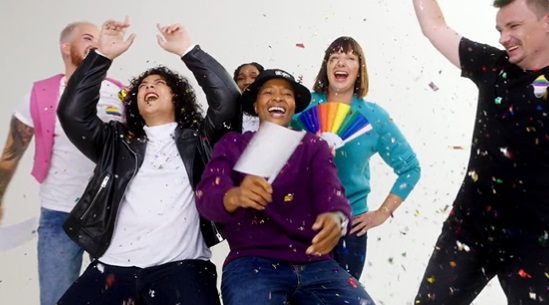 Tweeps slam Woolworths for Pride month campaign
South African retailer Woolworths is being slammed on Twitter for their Pride Month campaign. Tweeps are calling them out for being "woke." And many warn the campaign can backfire on them, as was the case with DisChem and international retailer Target. ALSO READ: Woolworths recalls chicken viennas: Here's why… TWEEPS SLAM WOOLWORTHS FOR PRIDE MONTH-CAMPAIGN On […]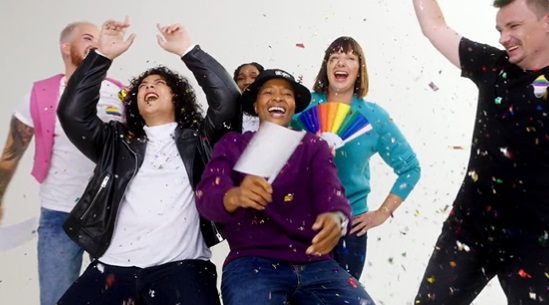 South African retailer Woolworths is being slammed on Twitter for their Pride Month campaign.
Tweeps are calling them out for being "woke."
And many warn the campaign can backfire on them, as was the case with DisChem and international retailer Target.
ALSO READ: Woolworths recalls chicken viennas: Here's why…
TWEEPS SLAM WOOLWORTHS FOR PRIDE MONTH-CAMPAIGN
On Thursday, the South-African retailer Woolworths took to social media to announce their Pride Month campaign. Although many shoppers rejoiced, Tweeps are slamming the initiative.
This after the international retailer, Target lost $10 billion (more than R197 billion rand) in 10 days as stocks fell following the boycott over LGBTQ-friendly kids' clothing, The New York Post reports.
As part of their Pride-month campaign announcement, they also revealed their new range of merchandise. Woolworths explained what they have done to support the LGBTQIA+ community.
"Here are a few things we've done in this space in the last year: We established an internal W.Pride task team to give voice to and address issues faced by the LGBTQIA+ community," the retailer tweeted.
"We've adapted our working wardrobe policy to recognise everyone's unique preferences to style, cultural or religious needs, and gender identity or expression. We've created a range of Pride merchandise and are donating funds to LGBTQIA+ support organisations," the company added.
"We know that there's always more to be done, and we'll keep looking for ways to enable, uplift and celebrate the LGTBQIA+ community," Woolworths wrote.
It's International Pride Month! 🏳️‍🌈
At Woolies, we celebrate the LGBTQIA+ community year-round, and we're continuously working to better serve our LGBTQIA+ people and customers. pic.twitter.com/8hcf0uOzOi

— Woolworths SA (@WOOLWORTHS_SA) June 1, 2023
SHOPPERS TAKE TO TWITTER TO SHARE THOUGHTS
Messages of thanks and support for the initiative are streaming in, and many Tweeps took to Twitter to show their support, even asking for more products to be released.
Dear @WOOLWORTHS_SA, thank you for your display of #Pride in your stores. Good to know you are an ally in #SouthAfrica. Let the haters hate, WW just WON my vote all over again! #Pride2023 pic.twitter.com/mDRo3JQfRu

— Ferdie du Toit (@FerdzFenix) June 2, 2023
Many shoppers supporting the cause, defended the campaign on Twitter.
Hey, if y'all don't wanna shop at Woolworths because they support the LGBTQIA+ folks that's your homophobic call. Less people just means I won't have to fight an aunty over the last fresh cream on the shelf during the festive period.

— cinnamon tography (@singfromthehair) June 2, 2023
They don't want Ramadan, they don't want Pride, they don't want Heritage Day. Woolworths shoppers are so insufferable 😂
Please cancel Christmas, I want to see the meltdowns 😭 https://t.co/3lInkBYhwD

— Tricia Takanawa (@Kgothatso) June 2, 2023
NOT EVERYONE IS HAPPY: TWEEPS CALLING FOR A BOYCOTT
But, while some shoppers are happy with the initiative, many call the retailer out for their choices of inclusivity, saying they selectively choose which causes to support. Some even warn that the retailer could go the same route as Target, DisChem, and more as shoppers threaten to boycott the stores.
"Stick to Clothes and Food. Why do you find a need to promote this narrative and sin. Are you intentionally trying to marginalise the religious and God Fearing Community? Do u intend having a World Religion Month, where we can use your platform and stores to promote our values?" one Tweep wrote.
Hallo @WOOLWORTHS_SA remember how you catered for the deaf/hard of hearing people during the pandemic?

You know, that pesky little thing called communication that was impossible with masks on?

Yeah, I can't either.

Yet here we are. Why are you ableist? pic.twitter.com/YBniwfaNQi

— Alice. Frikken Alice. 🚜 (@steynclan) June 1, 2023
Woolworths soon to follow Target Coke Budweiser and others.
Share price going to drop like a brick. Sales going to take a hammering.
Woolworths & other corporations never learn from others. https://t.co/aBImCgmhux

— John Haigh (@good_heavens00) June 1, 2023
Some Tweeps also feel that the retailer should rather stay out of politics.
I was blocked by @WOOLWORTHS_SA for suggesting they stick to retail in stead of politics.
Well, well, well.
Me AND my wallet are now blocked. Woolies will never see a cent of my money again. pic.twitter.com/PWUgZph7EJ

— HennieK (@HennieKotze9) June 2, 2023
ALSO READ: Rats are trending! FIVE things to know about the Woolworths chicken-loving rodents
WOOLWORTHS WILL NOT TOLERATE DISRESPECT AND WILL BLOCK YOU
The retailer thanked shoppers for their support, even replying to positive posts on social media.
Well done Woolies!! 👏
Such a great campaign, esp during #PrideMonth2023 🏳️‍🌈

— Kirsty Blair (@kirstblair) June 2, 2023
But, they were just as quick to block Tweeps penning negative comments on the campaign.
An entire JSE listed company block me…haha, uselessness exemplified! @WOOLWORTHS_SA pic.twitter.com/E8OtfVxp7K

— The Dave (@davidp13) June 2, 2023
Meanwhile the retail have announced that they are supporting the cholera-stricken community of Hammanskraal, outside of Pretoria with clean drinking water.
"During a cholera outbreak, access to clean drinking water is incredibly important. We've joined efforts with our disaster relief partners,@GiftoftheGivers, to address the cholera outbreak in Hammanskraal," Woolworths tweeted earlier this morning.
ALSO READ: Counting your chicks? Woolworths shopper pays 8 cents for 4 chickens!