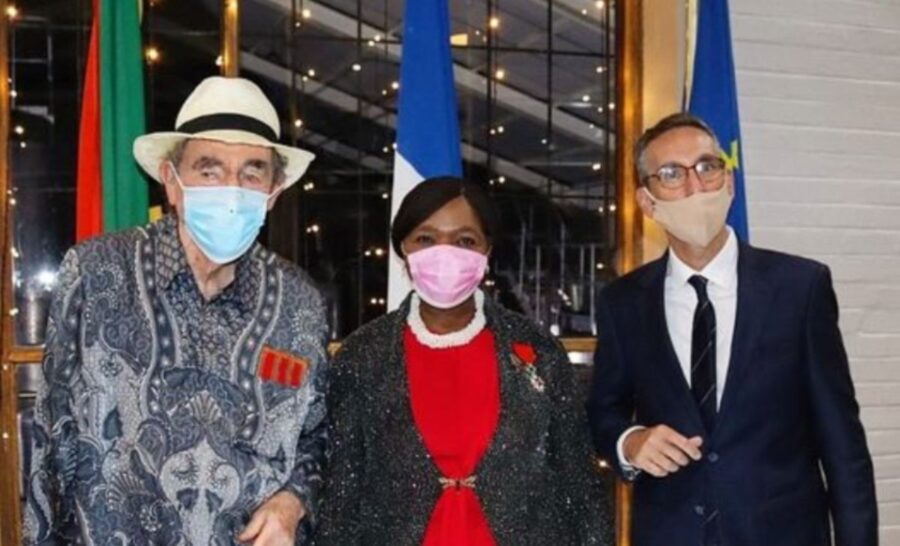 SA's Thuli Madonsela Receives French Knighthood After Lockdown Delay
South Africa's beloved former Public Protector Thulisile (Thuli) Madonsela, has had the French knighthood officially bestowed upon her in a beautiful ceremony in Stellenbosch this week. Writing on Twitter, Madonsela said she was "immensely overwhelmed with gratitude". Prof Madonsela was appointed as Knight of the Legion of Honour by France's President Emmanual Macron in November […]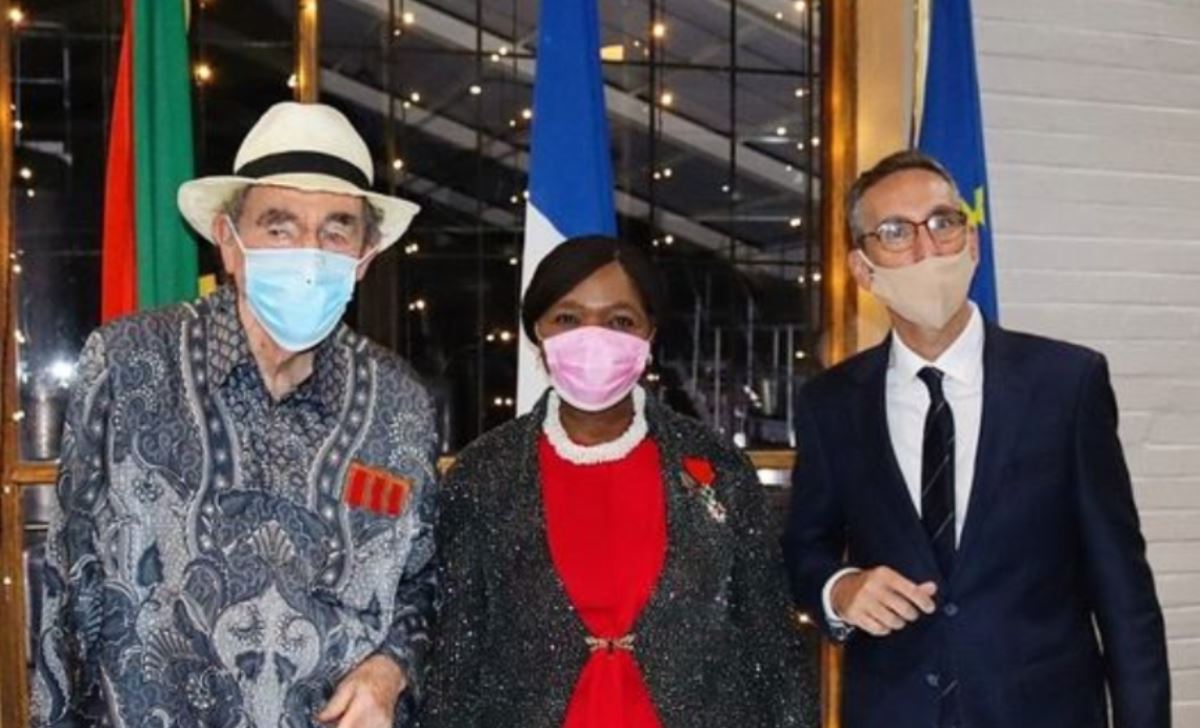 South Africa's beloved former Public Protector Thulisile (Thuli) Madonsela, has had the French knighthood officially bestowed upon her in a beautiful ceremony in Stellenbosch this week. Writing on Twitter, Madonsela said she was "immensely overwhelmed with gratitude".
Prof Madonsela was appointed as Knight of the Legion of Honour by France's President Emmanual Macron in November 2020, but could not receive the prestigious honour at the time because of Covid-19 lockdown restrictions in South Africa.
On Monday France's Ambassador to South Africa, H.E. Aurélien Lechevallier, bestowed the Chevalier de la légion d'honneur (Knight of the Legion of Honour) upon the South African professor on behalf of the French President at L'Avenir Wine Estate in Stellenbosch.
Knighthood recognises Madonsela's fight against corruption in SA
France said that the Knight of Legion is bestowed upon Thuli Madonsela in recognition for her "remarkable achievements in defence of the rule of law and the fight against corruption in South Africa"
The embassy listed Prof Madonsela's numerous multi-award winning accomplishments, saying also that "she was one of the drafters of South Africa's Constitution and co-architect of several laws that have sought to anchor South Africa's democracy.
"From 2009 to 2016, Thuli Madonsela was the Public Protector of South Africa and has been credited with transforming the institution by enhancing its effectiveness in promoting good governance and integrity."
Prof Madonsela, an advocate of the High Court, is the law trust chair in social justice and a law professor at the University of Stellenbosch. She is also the founder of the Thuma Foundation, and has over 50 awards and eight honorary Doctor of Law degrees. 
Madonsela said she was receiving the award on behalf of her colleagues at UCT, those who worked with her in the Public Protector's office, and her Foundation staff. She also thanked all those who are "part of the village that make the quests to make our country and the world better for all, possible".
Congratulations to former public protector @ThuliMadonsela3 who was awarded the highest French order of merit – Knight of the Legion of Honour for her fight against corruption @FrenchEmbassyZA – Zapiro's archival cartoon @mailandguardian (12 Aug '16) – https://t.co/5eLSKtPPgb pic.twitter.com/B5FaBKCStx

— Zapiro (@zapiro) April 22, 2021
About the French Legion of Honour:
"The Legion of Honour is the highest French order of merit, both military and civil, established in 1802. In current usage, the order is conferred to entrepreneurs, high-level civil servants, scientists, artists, sport champions and others with connections in the executive. While membership in the Legion is technically restricted to French nationals, foreign nationals who have served France or the ideals it upholds may receive the honour, bestowed on only a few of distinguished recipients," the French Embassy said.
Previous South African recipients of the degree Chevalier (Knight) include Nadine Gordimer, Ahmed Kathrada, Archbishop Desmond Tutu, Mamphela Ramphele, Miriam Makeba, André P. Brink and Zanele Muholi. One of the knighthoods famous recipients is soccer legend Zinedine Zidane.
Hearty thanks to all of you for your kind congratulatory messages regarding the bestiwal of the French Legion of Honor #Knighthood. I'm immensely overwhelmed with gratitude. #SuperGrateful 🙏🏾🌻💜 pic.twitter.com/OrHvB0wdFW

— Prof Thuli Madonsela #KindnessBuilds (@ThuliMadonsela3) April 21, 2021