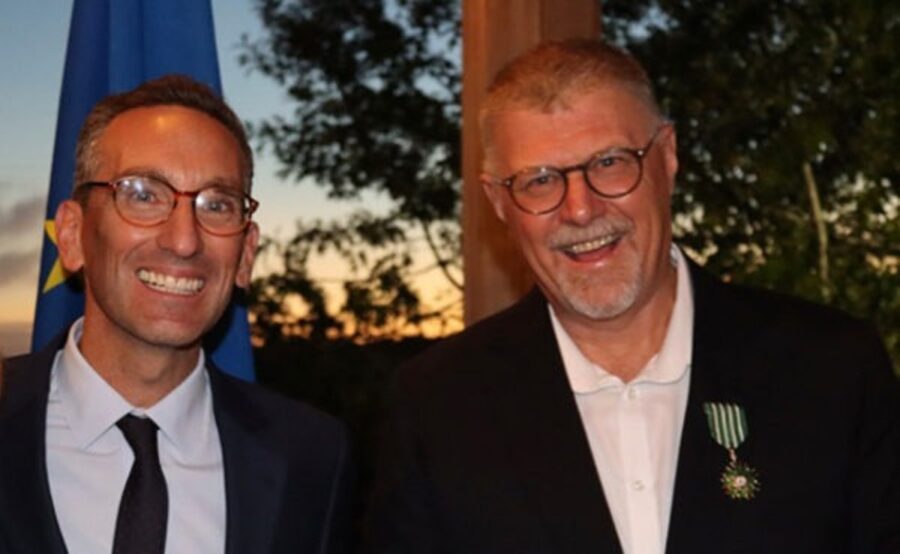 South African Author Deon Meyer Receives France's Top Cultural Award
Brilliant South African author Deon Meyer has received France's top cultural award – the Chevalier des Arts et des Lettres (Knight in the Order of Arts and Letters) – at a ceremony in Stellenbosch. Meyer, whose Afrikaans books are translated into French and numerous other languages, received the award on Tuesday, 20 April 2021. It […]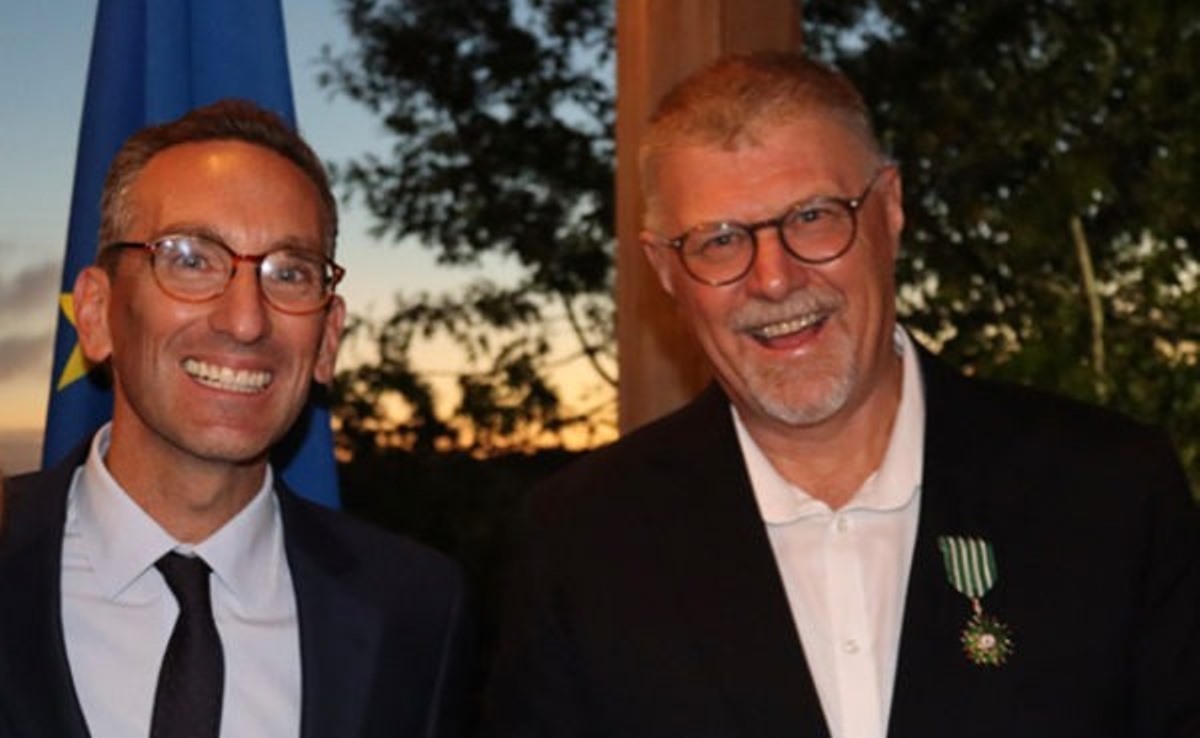 Brilliant South African author Deon Meyer has received France's top cultural award – the Chevalier des Arts et des Lettres (Knight in the Order of Arts and Letters) – at a ceremony in Stellenbosch.
Meyer, whose Afrikaans books are translated into French and numerous other languages, received the award on Tuesday, 20 April 2021. It was bestowed upon the SA crime fiction author and screenwriter – on behalf of the French President – by the Ambassador of France to South Africa, His Excellency Aurélien Lechevallier, at Glenelly Estate in Stellenbosch.
The Order of Arts and Letters is awarded by the French Ministry of Culture in recognition of significant contributions to the enrichment of the arts and literature in France and abroad. Multi-award winning Meyer has already received other awards from France, including Le Grand Prix de Littérature Policière (2003) and Le Prix Mystère de la critique (2004).
"Deon Meyer is a great friend of France and loves spending the European summer in the beautiful city of Bordeaux," LitNet said in a press statement. "His appointment as Knight of Arts and Letters comes in recognition of his work and his special relationship with France, reflected in many of his books. A part of Deon's latest novel, The last hunt is set in Bordeaux, where the South African character Thobela Mpayipheli lives under the French name Daniel Darret."
Meyer has published 15 novels and three short story collections. His books have been translated into 27 languages and published in more than 40 countries worldwide.
Two of his books, Dead before dying and Trackers, were turned into international TV series. He has also written series for television and screenplays for feature films, and has produced and directed movies in his native Afrikaans.
In his beautiful acceptance speech – which highlighted his history of falling in love with French and France, Meyer concluded: "Thank you for bestowing this award on me . I am committed to being worthy of it, I am committed to strengthening the ties between our two countries, I am committed to, one day, greatly improving my French."
About the Order of Arts and Letters
The Order of Arts and Letters is a French order established in 1957. It has three degrees: knight, officer and commander. Other South African citizens who have been awarded the order are: Johnny Clegg (1991), William Kentridge (2013), Gregory Maqoma (2017) Zanele Muholi (2017) and Jonathan Shapiro ("Zapiro") (2019).
WATCH SA Author Deon Meyer receives France's top cultural award