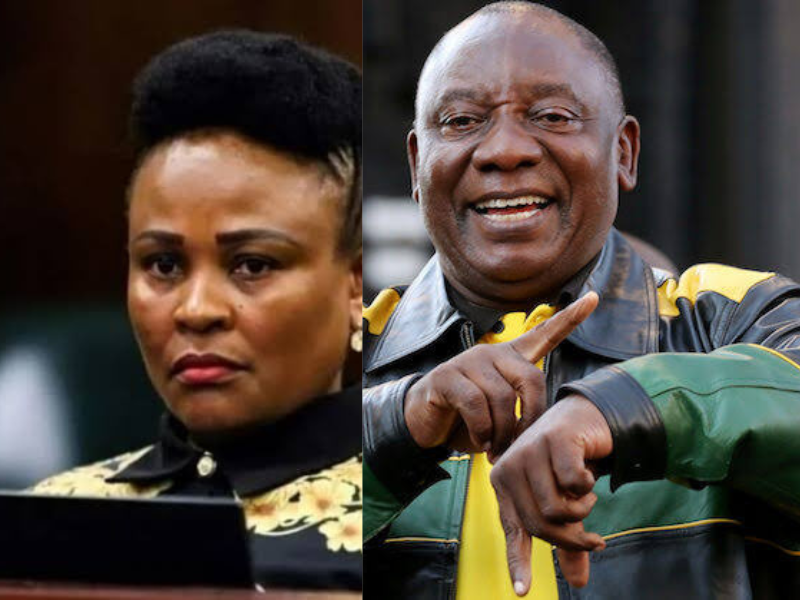 Suspended PP Mkhwebane hints at a possible run for presidency
Suspended public protector Advocate Busisiwe Mkhwebane has hinted at a possible run for the presidency after her term expires in October. Advocate Mkhwebane said that she is still weighing options on which position to occupy that will continue to fight for the liberation of the oppressed. Speaking to the media, Mkhwebane said that she has a number […]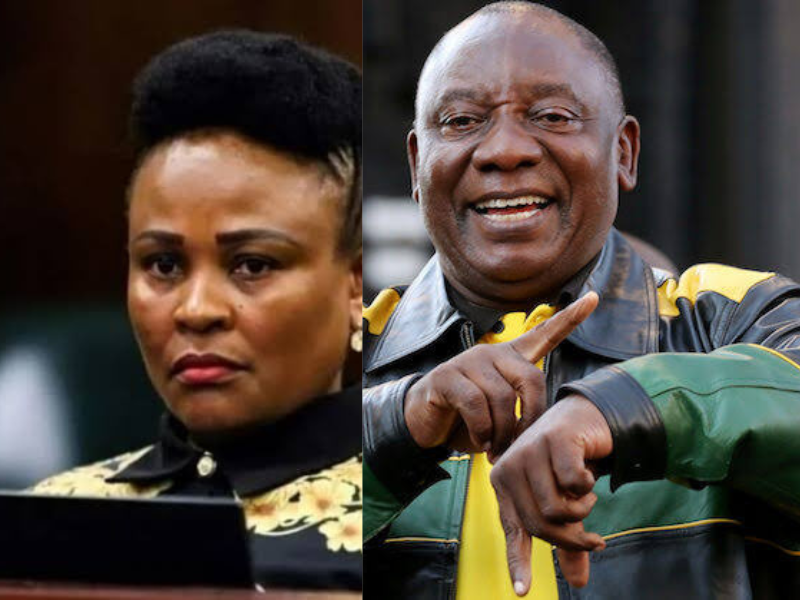 Suspended public protector Advocate Busisiwe Mkhwebane has hinted at a possible run for the presidency after her term expires in October. Advocate Mkhwebane said that she is still weighing options on which position to occupy that will continue to fight for the liberation of the oppressed.
Speaking to the media, Mkhwebane said that she has a number of options when her term expires on October 14th.
"There are a number of options on the table. I might come back as an independent candidate for president. You'll be surprised. wait and see," Mkhwebane said.
ALSO READ: Constitutional Court upholds advocate Mkhwebane's suspension
MKHWEBANE'S SUSPENSION
Mkhwebane was suspended in June last year by President Ramaphosa after she announced that she would probe a complaint against the president for misappropriation of funds in the Phala Phala farm.
Currently, the parliament is in the process of finding Mkhwebane's successor come October. The acting Public Protector Advocate, Kholeka Gcaleka is running for the post to permanently fill the position.
Thirty-eight nominations were presented to the National Assembly Ad hoc committee to fill the post. These nominations have been published for public participation until the 21st of July.
The term for a public protector is a non-renewable period of 7 years. The president appoints a person based on the recommendations of the National Assembly.
ALSO READ: JUST IN: Constitutional Court rules that Ramaphosa had grounds to suspend Mkhwebane
MKHWEBANE'S SUCCESSOR
The possibility of acting public protector Gcaleka succeeding Mkhwebane has been met by an objection from EFF deputy leader Floyd Shivambu. "Kholeka will never be the public protector of South Africa. The nominations mean absolutely nothing," he said.
According to Shivambu, Gcaleka will not receive two-thirds of the majority votes in the National Assembly which are needed for one to be appointed a public protector. He argues that there are other credible candidates on the nomination list.
READ MORE: Petrol tanker caught in crossfire, explosion thwarted
Julius Malema also opposed Gcaleka's succession, saying that she only cleared President Ramaphosa so that she could be appointed as a public protector.
"Gcaleka became an acting public protector and exonerated the president and then applied for the position. She is seeking something. She was not supposed to be the one presiding over the Phala Phala matter if she knew she is interested in becoming a public protector," said Malema.
ALSO READ: Busisiwe Mkhwebane may find herself homeless – Here's why