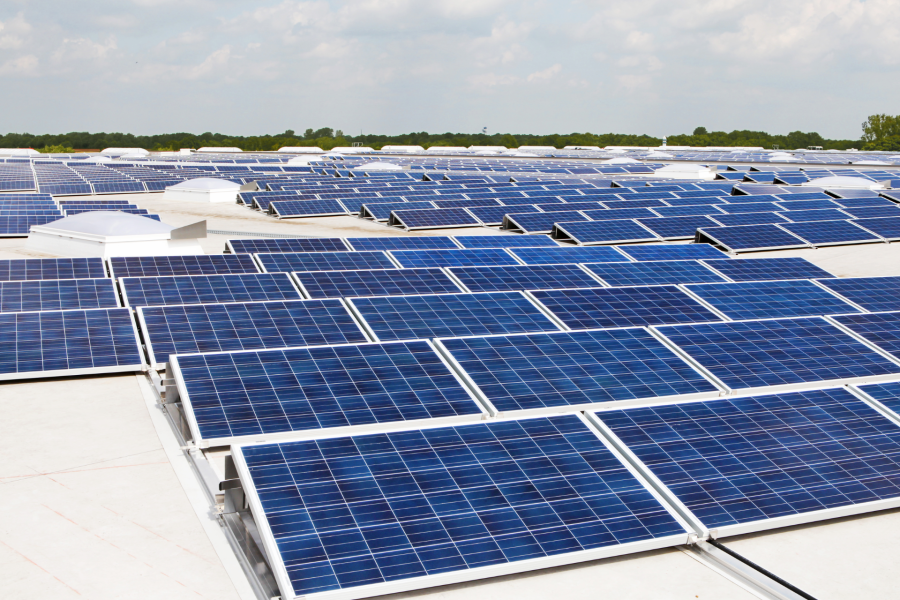 Top 3 solar power-producing countries and where SA ranks
Amid a global energy crisis, countries are rushing to build up renewable energy capacity and these are the nations leading the solar race. The world is in an energy crisis as traditional resources like coal, oil, and gas have become unreliable due to geopolitical tensions, while power demand remains high. In response, countries are urgently […]
Amid a global energy crisis, countries are rushing to build up renewable energy capacity and these are the nations leading the solar race.
The world is in an energy crisis as traditional resources like coal, oil, and gas have become unreliable due to geopolitical tensions, while power demand remains high. In response, countries are urgently investing in renewable energy, particularly solar.
READ ALSO: Loadshedding: SA's power-sharing agreements with its neighbours
Solar has emerged as a leading resource in this shift, ranking as the third-largest renewable energy source after wind and hydropower. Solar energy's economic feasibility and abundant availability have fueled its remarkable growth in recent years.
Some countries are performing better than others on the global scale of solar capability. Here are the top three, based on their installed capacity:
1. CHINA
China leads the world in solar energy with an impressive 392 GW capacity. In the first half of 2022, over 30.88 GW of Solar PV systems were deployed, with a goal to install 108 GW this year. China is also the largest solar equipment manufacturer, investing over $50 billion since 2011, surpassing Europe's investment by tenfold.
READ ALSO: Solar Power Financing Options explained if you want to get off grid
With over 80% share in solar panel manufacturing, China has made subsidy-free solar power cheaper than coal. It aims for 33% renewable electricity generation by 2025 and plans to develop 1,200 GW of solar and wind energy capacity by 2030.
2. USA
With 135.7 GW of solar power capacity, the USA ranks second globally. Starting from a mere 0.34 GW in 2008, the nation has made significant strides in solar energy. Currently, solar power contributes 3% of the country's electricity.
The US possesses immense solar potential too, with an area the size of Lake Michigan capable of powering the entire nation if covered with solar panels, which could be further optimised for efficiency. The solar market is rapidly growing, witnessing a 167% increase in solar jobs.
READ ALSO: Why some Joburg suburbs are having power cuts outside of loadshedding
President Joe Biden's government is introducing favorable policies to promote solar energy, with a goal of achieving 100% clean energy by 2025, with 40% of this electricity demand to be met by solar power.
3. JAPAN
Japan has risen to the 3rd position in solar power capacity, boasting 84.9 GW. Solar energy contributed nearly 10% of Japan's total electricity generation in 2021, a significant increase from 0.3% in 2010.
The nation is the fastest-growing in promoting Solar PV and leads the global photovoltaic market with 45% of photovoltaic cells manufactured there.
With a target of reaching 108 GW, Japan aims to add 20 GW of solar capacity in the next 8 years. To accomplish this, the government plans to further harness the power of the sun by installing panels in over 50% of central government and municipal buildings.
READ ALSO: A winter of Stage 8 load shedding: Fact or fearmongering?
In fourth and fifth place are Germany (66.5GW capacity) and India (63.3 GW capacity). The German and Indian governments have a solar power target of installing 215 GW and 280 GW capacity respectively by 2030.
HOW IS SOUTH AFRICA FARING IN THE SOLAR POWER RACE?
According to the latest avaliable data, South Africa ranks around 20th in the world with a solar energy capacity of roughly 6.2 GW – a figure that is continuing to grow.
SA has a large amount of solar radiation, making it an ideal location for power generation. Government has made significant investments in solar power in recent years, and recently introduced tax breaks for businesses and homeowners, incentivising solar energy installations.
Further motivated by the flailing national power utility Eskom, South Africa has the potential to become a major player in the global solar power market.
READ MORE: 'We are not the only country facing a power crisis'- Ramaphosa