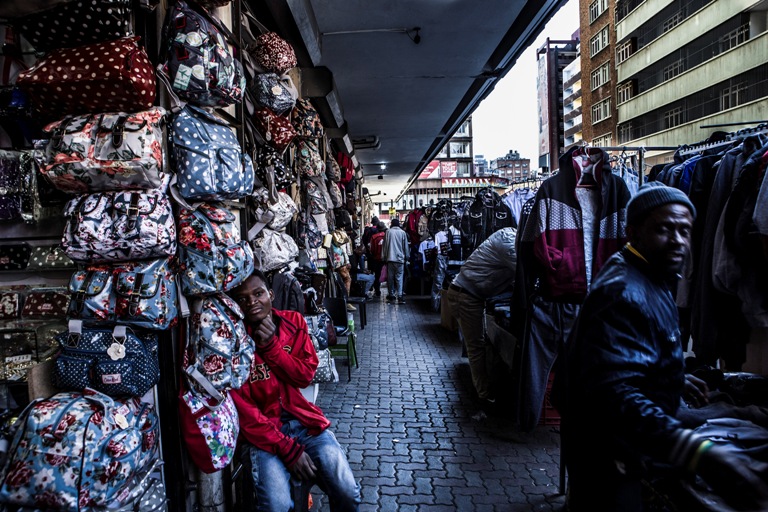 Zimbabwe turns to informal vendors for shopping as inflation soars
Zimbabwe is turning to informal vendors for their shopping. The shopping is done at night during economic hardships. After the sun sets in Harare, the streets of Zimbabwe's capital suddenly burst to life. Carts, cars and trucks turned into makeshift, unauthorised, shops sell anything from potatoes to babies' nappies on the pavements of the city […]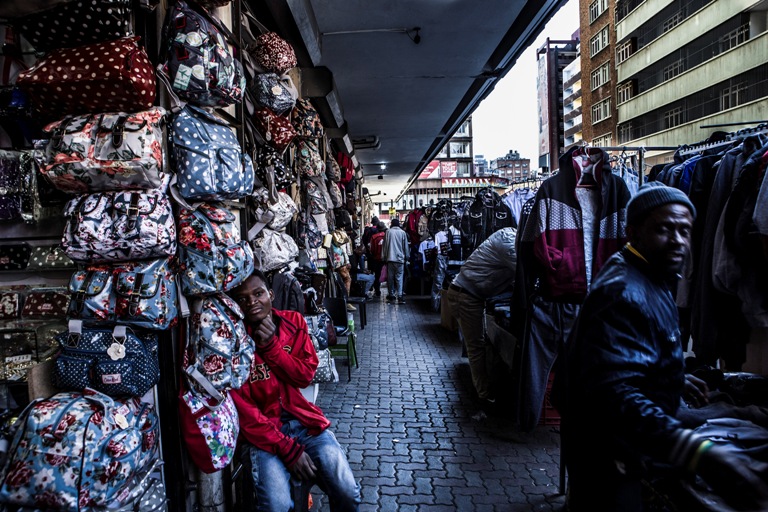 Zimbabwe is turning to informal vendors for their shopping. The shopping is done at night during economic hardships.
After the sun sets in Harare, the streets of Zimbabwe's capital suddenly burst to life. Carts, cars and trucks turned into makeshift, unauthorised, shops sell anything from potatoes to babies' nappies on the pavements of the city centre. Shopping is best done at night in times of hyperinflation and economic hardship.
Cash-crunched Zimbabweans are increasingly turning to informal vendors for their grocery shopping as, with little or no overheads, street hawkers can afford to undercut big supermarkets. "Everything is always cheaper outside," Blessing Steven, 23, a taxi driver, says, buying a bottle of juice for $0.50 at a roadside stall rather than in a supermarket where it costs $1. "I save money."
ALSO READ: Managing risk: Accra's market fires are devastating to traders
ALSO READ: Inclusive education in Zimbabwe: philosophy of ubuntu contribution
The juice vendor, Shingirirai Goriondo, 23, claims that he gets more customers than the retail outlet he operates in front of. "All beverages I sell here are being charged double there," he said, pointing to a branch of the supermarket chain Foodworld. Inflation has shot through the roof in recent weeks as Zimbabwe prepares for presidential and parliamentary elections expected in August. Officially standing at more than 280 per cent in April, analysts estimate the inflation rate is somewhere over 700 per cent.
NO LIGHT, NO POLICE IN ZIMBABWE
Economists blame the crisis on a steep depreciation of the local currency on the black market — where most trading takes place. Only last month, the Zimbabwean dollar was trading at around 1,000 against its more coveted US counterpart. Today, one greenback costs between 3,800 and 4,000 Zimbabwean dollars on the street — although the official rate is 1,888.
The situation has created price madness in supermarkets. AFP reporters have in recent days observed staff changing price tags on goods every morning to try to keep pace with the exchange rate. This has brought back memories of 2008 when hyperinflation was so out of control that restaurant-goers would see the price of their dinner change before they could finish eating it.
ALSO READ: From donation to acquisition: Zimbabwe expands helicopter fleet with Russian deal
ALSO READ: Viral Video: Zimbabwean couple consult same witch doctor to kill each other, video leaks [watch]
Back then, the central bank even issued a 100-trillion-dollar note — now a collectors' item. The government was eventually forced to ditch the local currency and adopt the US dollar as legal tender. The Zimbabwean dollar was revived in 2019, but it seems to be suffering from much the same ailments as its previous incarnation. Most Zimbabweans prefer to do business, get paid and hold their savings in US dollars.
Many who earn a salary in local money, rush to currency exchange shops on payday. "It is now expensive to purchase groceries from the supermarket with our currency," said Tarisai Bera, 36, buying a range of toiletries from a hawker. Kerbside shops take only greenbacks and prices there "rarely change", said Bera. Street trade gets busier after dark because there are fewer police to go around. Most hawkers are not allowed to operate. "If we come earlier…we might end up having our goods confiscated and fined," said Julius Munyanyi, 46, a vendor.
ALSO READ: Zimbabwean Exemption Permit: Lawyers request ZEP extension
ALSO READ: Zimbabwe to provide counselling for its nationals returning from SA
– ELECTION LARGESSE –
The government has resorted to various expedients to stabilise the economy, including issuing gold coins and launching a gold-backed digital currency — but so far to no avail. The central bank's main interest rate is currently at 140 per cent. Ex-finance minister, Tendai Biti, now an opposition politician, has blamed his former office's current holder, Mthuli Ncube for much of the chaos.
"Treasury, the natural gatekeeper has become the gate crasher," Biti tweeted last week. President Emmerson Mnangagwa has instead pointed the finger at US dollar-loving businesses. "Zimbabwe dollar-earning workers are now being forced to buy basics priced exclusively in foreign currency," Mnangagwa wrote in a weekly newspaper column earlier this month.
Others, like economist Prosper Chitambara, believe Mnangagwa's pre-election largesse might have something to do with the crisis. Public workers received a 100 per cent pay rise in March. Whatever the reason, business is thriving for street traders like Munyanyi. "Customers find it viable to buy from us. We don't have competition," he said. Buying from a supermarket is "throwing away your money," quipped Mike Mashuro, 51, after purchasing a bottle of cooking oil from Munyanyi's stall.