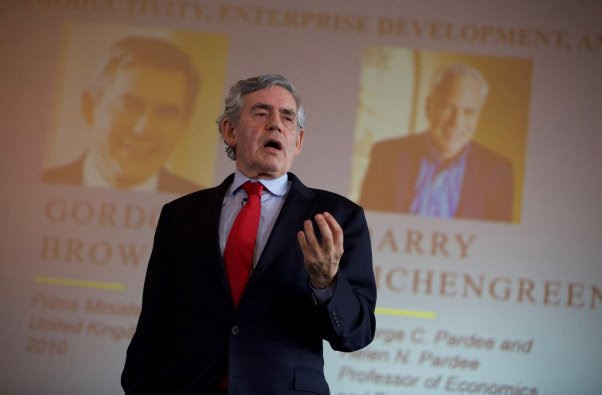 Celebrities and Former UK PM Urge G7 to Share Vaccines Fairly with Poorer Nations
Former UK Prime Minister Gordon Brown says he believes at least $30 billion is needed annually for an effective global vaccination plan… and he would like this high on the agenda for next week's G7 Summit in Cornwall, England, where the UK, US, Germany, France, Italy, Japan and Canada will be meeting. He's not the only […]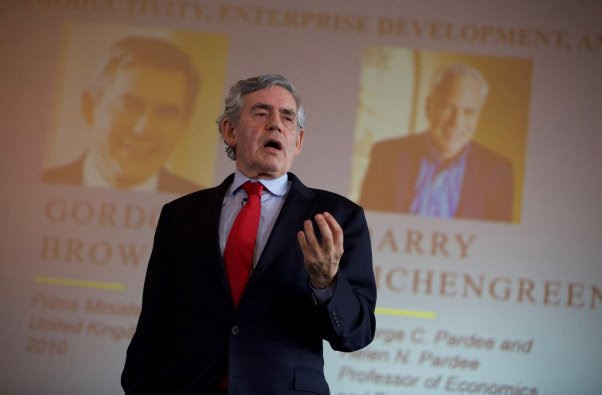 Former UK Prime Minister Gordon Brown says he believes at least $30 billion is needed annually for an effective global vaccination plan… and he would like this high on the agenda for next week's G7 Summit in Cornwall, England, where the UK, US, Germany, France, Italy, Japan and Canada will be meeting.
He's not the only one being vocal. Around 30 celebrities have also signed a letter, published today, calling on the G7 to share Covid-19 vaccines with poorer countries. The letter calls on the countries to pledge at least 20 per cent of their supply between June and August… which would amount to 150 million doses. (US President Biden did pledge in May to send out 20 million doses to countries abroad this month.)
Signatories of the letter include celebrities like UK footballer David Beckham, US singers Katy Perry, Billie Eilish and Angelique Kidjo; Formula One driver Fernando Alonson, tennis star Andy Murray, actors Liam Neeson, Orlando Bloom, Priyanka Chopra Jonas and Whooping Goldberg; and several Unicef goodwill ambassadors.
Apart from needing to democratise jab access, Brown also made it clear in April that he fears disparity will have repercussions down the line for both rich and developing countries… yet vaccines are still being prioritised for the Western and European world.
'Vaccine apartheid' allegations
Our World in Data reported on June 3rd that more than 26.1m British, 136m American, 16.3m German and 11.5m French citizens are fully vaccinated, yet the Africa Centres of Disease Control and Prevention confirmed on June 2nd that only 0.51% of Africans were fully vaccinated; the continent has a population of 1.2 billion.
In a Guardian newspaper exclusive, Brown said:
"Immunising the West but only a fraction of the developing world is already fuelling allegations of 'vaccine apartheid' and will leave COVID-19 spreading, mutating and threatening the lives and livelihoods of us all for years to come.

"We need to spend now to save lives, and we need to spend tomorrow to carry on vaccinating each year until the disease no longer claims lives. And this will require at least $30 billion a year, a bill no one so far seems willing to fully underwrite."
Yearly mass global vaccination support would also protect G7 nations financially in the long run, according to political risk consultancy Eurasia, which reported how G7 economies would be $500 billion better off by 2025 if such a plan took place this summer.
Private sector has stepped up
Despite G7 inaction, the private sector stepped up in 2020; funding from large companies, investment funds, and non-traditional investors reached record highs, while also providing healthtech companies with essential innovation support that some experts say advanced the sector ten years in just six months.
Paul Stannard, general partner and co-founder of the Vector Innovation Fund (VIF), says:
"Governments must continually invest in global vaccine deployment and democratising jab access, but healthtech investment overall must also be maintained or further increased for the foreseeable future.

"The current investment levels are astonishing. However, to speed development of tech advances needed to eliminate COVID-19, prevent future pandemics, and realise a more accessible, decentralised global healthcare system that benefits all, investment levels must continue."
The letter signed by the celebrities on Tuesday says: "The world has spent a year and a half battling the COVID-19 pandemic, but the virus is still spreading in many countries and producing new variants with the potential to put us all back where we started. This means more school closures, more healthcare disruptions, and greater economic fallout – threatening the futures of families and children everywhere."