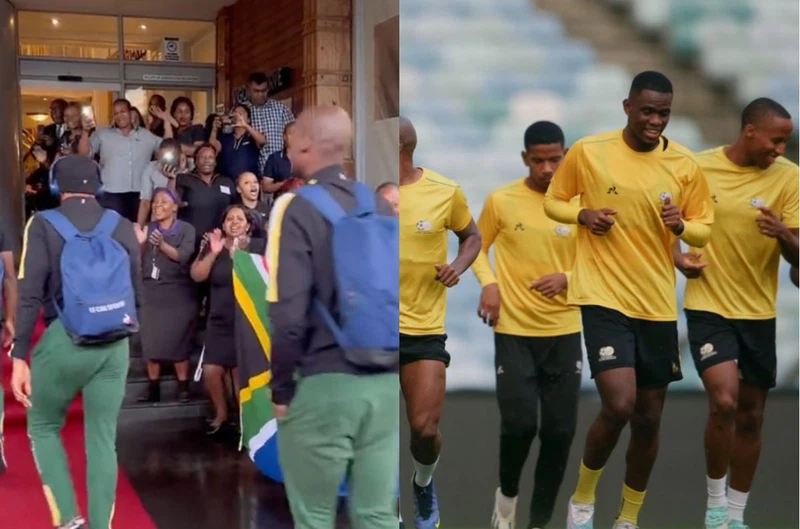 Bafana Bafana dragged for mizing fans: 'Acting like superstars'
'Thats why you guys hardly win, you don't have have Ubuntu. Acting like Messi without the goals,' a fan said about Bafana Bafana.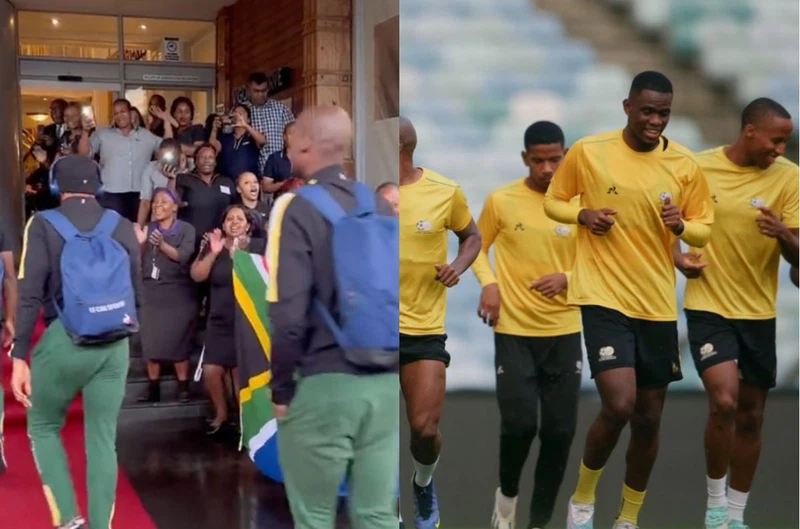 South African soccer team Bafana Bafana are trending — and not for a very good reason. This after a video of them basically ignoring excited supporters went viral on X earlier this week. The team arrived at Vigour & Verve in Pietermaritzburg on Friday and received a warm welcome from staff and fans who waited outside for them.
Instead of acknowledging everyone or at least waving, members of the national football team remained stern as they entered the KwaZulu-Natal establishment.
ALSO READ: Yikes! Mama Joy seemingly shades at Proteas' Temba Bavuma
BAFANA BAFANA MIZE FANS, ANNOY X USERS
The south African national rugby team, Springboks, set an exceptionally high standard when it comes to how they engage with fans.
After the team defeated New Zealand to become 2023 Rugby World Cup winners, they paraded around SA and spent time with their proud fans.
ALSO READ: Orlando Pirates star rewarded with Bafana start!
ALSO READ: Deserves first-class: Pic of RG Snyman in economy seat saddens SA
This must be why many appear to be super annoyed with the national soccer team who had the opportunity to connect with their supporters but chose not to.
In a video which has since gone viral, the team can be seen ignoring fans who welcomed them to Durban ahead of their 2026 FIFA World Cup qualifier match against Benin at the Moses Mabhida Stadium today.
Take a look below:
We have touched down in Durban to a warm welcome, thank you #KZN for the embrace. ❤️⚽️ #BafanaPride #WCQ2026 pic.twitter.com/vo7IZCdWAj

— Bafana Bafana (@BafanaBafana) November 17, 2023
LUKEWARM RECEPTION
The post really irked SA social media users who say that they should take a page out of the Springboks' book.
"Not greeting fans and acting like superstars ngathi niyawinna," one person said while another wrote:
"Acting like superstars then give the nation a Draw 😭💀, it's better if they were gonna act like that and win"
ALSO READ: When it comes to boerewors, size does matter to Eben Etzebeth