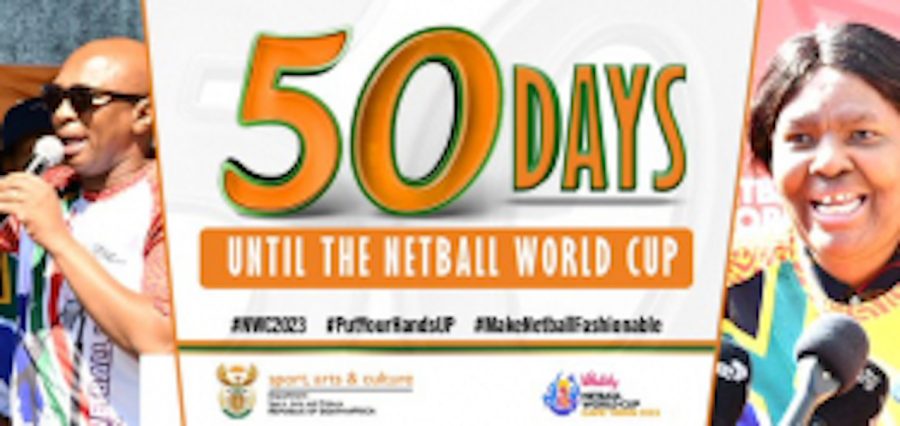 Only 50 days to go before Netball World Cup kicks off
National Department of Sport, Arts and Culture under the guidance of Minister Zizi Kodwa will today launch the Netball World Cup post 50 days countdown celebration at the Kenworth Shopping Centre in Bloemfontein. The launch is being conducted in partnership with the Free State Provincial Department of Sport, Arts, Culture and Recreation. As 8 June […]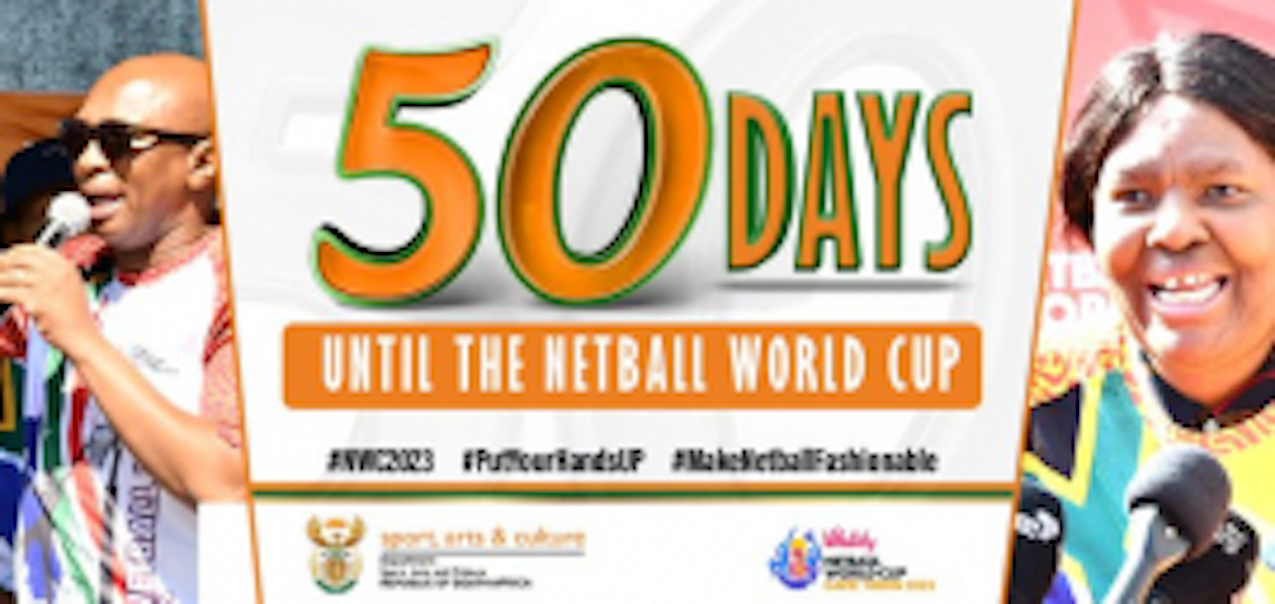 National Department of Sport, Arts and Culture under the guidance of Minister Zizi Kodwa will today launch the Netball World Cup post 50 days countdown celebration at the Kenworth Shopping Centre in Bloemfontein.
The launch is being conducted in partnership with the Free State Provincial Department of Sport, Arts, Culture and Recreation.
As 8 June marks exactly 50 days towards the 2023 Netball World Cup scheduled for 28 July – 06 August at the Cape Town International Convention Centre (CTICC), Government hosts the 50 days count-down celebration to further galvanise the entire society behind the Spar Proteas and to create awareness about the upcoming #2023Netball World Cup.
Minister Kodwa will be accompanied by Deputy Minister Nocawe Mafu, six provincial MECs of sport, arts, culture, and recreation alongside their HOD's.
The 50th Day Countdown event will further create an enabling space for members of the media to also engage the Minister, Deputy Minister and various MECs on updates about their planned respective provincial trophy tours inclusive of how others unfolded.
The event will also give an update on the upcoming activities as provinces prepare to host various public viewing and fun parks ahead of the 2023 Netball World Cup.
The occasion will encompass a hype of activities and special Netball World cup give-aways to the public.
The activation will also serve as a precursor/ curtain raiser to the upcoming Free State Province Netball World Cup 2023 trophy tour scheduled to take place from between 14 and 18 June throughout the province.
On Thursday, Cabinet urged South Africans to get into the spirit of the 2023 Netball World Cup tournament were 16 nations will be participating in the tournament including the country's own Proteas.
Supporters are urged to fly the flag and the Protea colours on Fridays each week and communities in Cape Town and elsewhere are urged to prepare to host international players and guests who are likely to visit all parts of the country.
"South Africa works diligently and innovatively to attract such global events which place a spotlight on the country and create economic opportunities and support jobs in a range of sectors," Cabinet said in a statement. – SAnews.gov.za