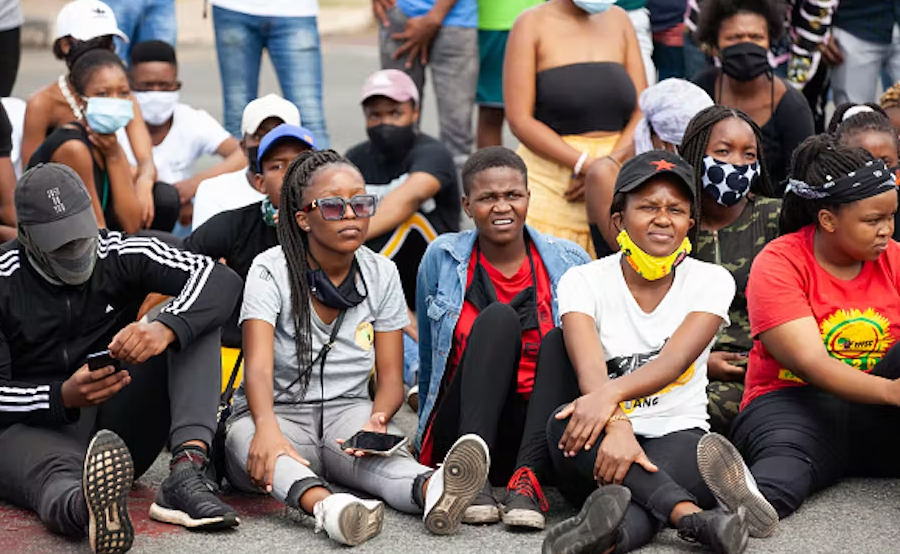 South African university students' perspectives on romance
Transactional sex – the exchange of consensual sex for material support like gifts, money or food – occurs on university campuses in many parts of the world. South Africa is no exception. Some scholars have highlighted the importance of understanding transactional sexual relationships beyond seeing it only (or mostly) as a way for young women […]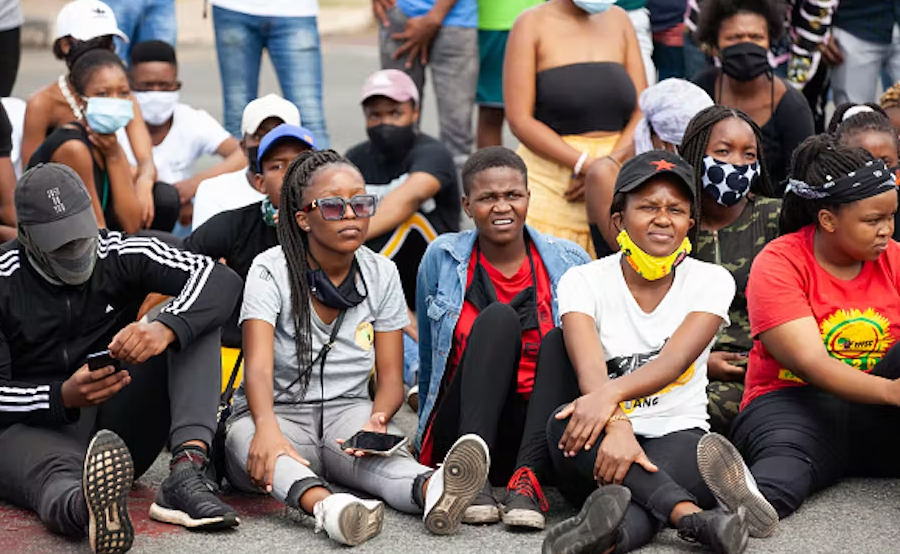 Transactional sex – the exchange of consensual sex for material support like gifts, money or food – occurs on university campuses in many parts of the world.
South Africa is no exception. Some scholars have highlighted the importance of understanding transactional sexual relationships beyond seeing it only (or mostly) as a way for young women to mitigate poverty, or because they want to enjoy the advantages of what is perceived as an elite and glamorous lifestyle. It's more complicated than that.
ALSO READ: Sweden Sex Tournament: Five rules to know before competing
We came together as a trio of psychology scholars to explore how young South African female students construct themselves as sexual beings, and negotiate dating and intimate relationships.
Our findings highlight that young women view transactional intimate relationships from multiple levels, including family experiences, the cultures they are embedded in and broader social contexts. These factors all influence how they articulate their understanding of intimate relationships.
Financial considerations may compel and shape their choice of sexual partners. But they aren't the only factor. Others include the chance to get work, to advance their careers or to unlock educational opportunities.
All of this challenges the idea that young adult women choosing to enter sexual relationships that can meet their financial aspirations are not agents in their relationships.
A VARIETY OF REASONS
For the study, we conducted focus groups with 14 women students at one South African university. We were interested in their perceptions and understanding of transactional relationships – some reflected on their own experiences, while others reflected on those of others they knew. All were aged between 19 and 26. While the number of participants was relatively small, their perceptions were helpful in assisting us to get some understanding of how university students perceive transactional relationships.
ALSO READ: War climax: sexual violence to women rampant in Sudan
The participants explained that they and other young women they knew engaged in intimate relationships for a variety of reasons. Sometimes they want to meet their love and sexual needs; sometimes they want to enhance their socio-economic and social standing within their peer group and wider society. The latter arrangement has been referred to by some researchers as sexual-economic relationships, which enhance one's social standing or result in class mobility for the young women involved in transactional sex.
When talking about these sorts of sexual-economic relationships, the participants in our study offered an example of how a man's financial status is gauged: by the car he drives.
SEX IN UNIVERSITY
A sexual relationship with a man who has a good job is seen as a safer option than one with an unemployed, unmotivated man who is unable to provide or meet the young women's consumer expectations. A man's ability to work hard was said to "count" in terms of his appeal to women. This is reflected in some of the comments made by the young women in our study:
Most girls my age group tend to go for guys who have money or who are well established. In a sense of where they are going with their lives. Most girls are tired of going for guys who just sit at home and do nothing the whole day.

I don't think relationships do exist, nowadays, I don't think so, it's more about material, what don't you have … if a guy comes to you driving a Volvo and a guy comes to you driving a Mazda 3, the latest, I don't think girls will go for the guy driving a Mazda, but the one driving a Volvo, that's all, that's how I see it recently.
Some transactional relationships may offer the pretence of real love and create the illusion for the male sexual partner that he is the only object of the young woman's affection. Other relationships are initiated on the implicit understanding that they are non-exclusive or multi-partner arrangements, with a tacit agreement not to discuss other sexual partners.
NAVIGATING THE PERILS
ALSO READ: 'ANC would win': SA's funny reactions to Sweden's sex tournament
But that doesn't mean people are necessarily happy about non-exclusive relationships. Mistrust, jealousy and anger arise at times.
If a man has multiple girlfriends in a transactional arrangement and they learn about each other, the women often turn their anger towards each other. This may lead the women to try and "stake their claim". For example, some told us that, in a sense, one becomes a "PI" (private investigator) assessing or "researching" their partner's "true colours" or "their intentions and motives" and hoping for "transparency" from their partners. These concerns often centred on concerns about contracting HIV and AIDS or other sexually transmitted diseases because their boyfriends had multiple partners.
It also became clear that our participants did not have much faith in any future marriages lasting for a long time or that their husbands would be faithful. But this didn't mean that they didn't want to experience genuine love or to pursue marriage that would also result in having children.
NUANCE
This research makes it clear that there is a great deal of nuance around how young women negotiate their intimate relationships with men. Our research has shown us that the nature of transactional relationships can no longer be solely understood within the frames of disenfranchised young women and men as the embodiment of agency.
ALSO READ: Sweden Sex Championship: Meet the competitors [photos]
Rather, it is critical to engage the ways in which our consumeristic and materialistic global society seems to dictate what is "normal" and how this, in turn, plays a role in how young women choose to engage in transactional relationships.