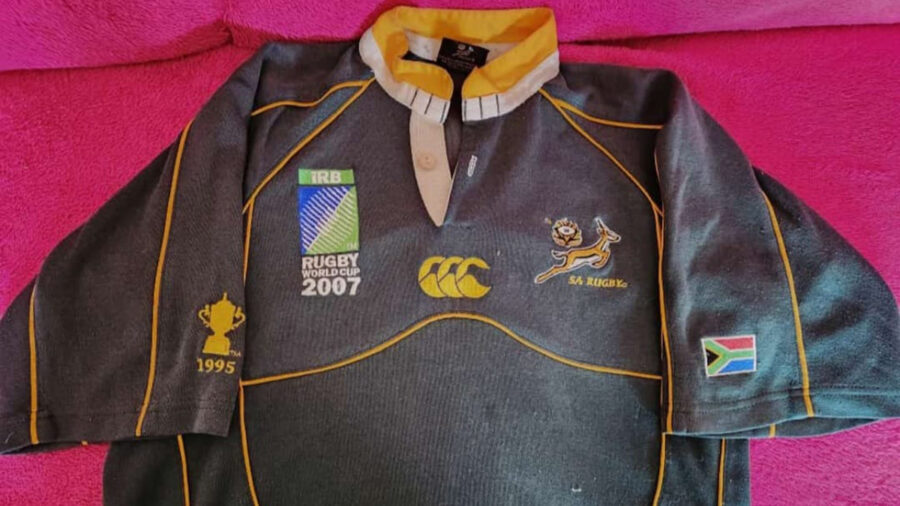 Rugby only seems to unite South Africans when we win
Fans have lashed out at one man… but shouldn't "being a supporter mean you support when they play well, and when they play poorly"? TY Cindy September…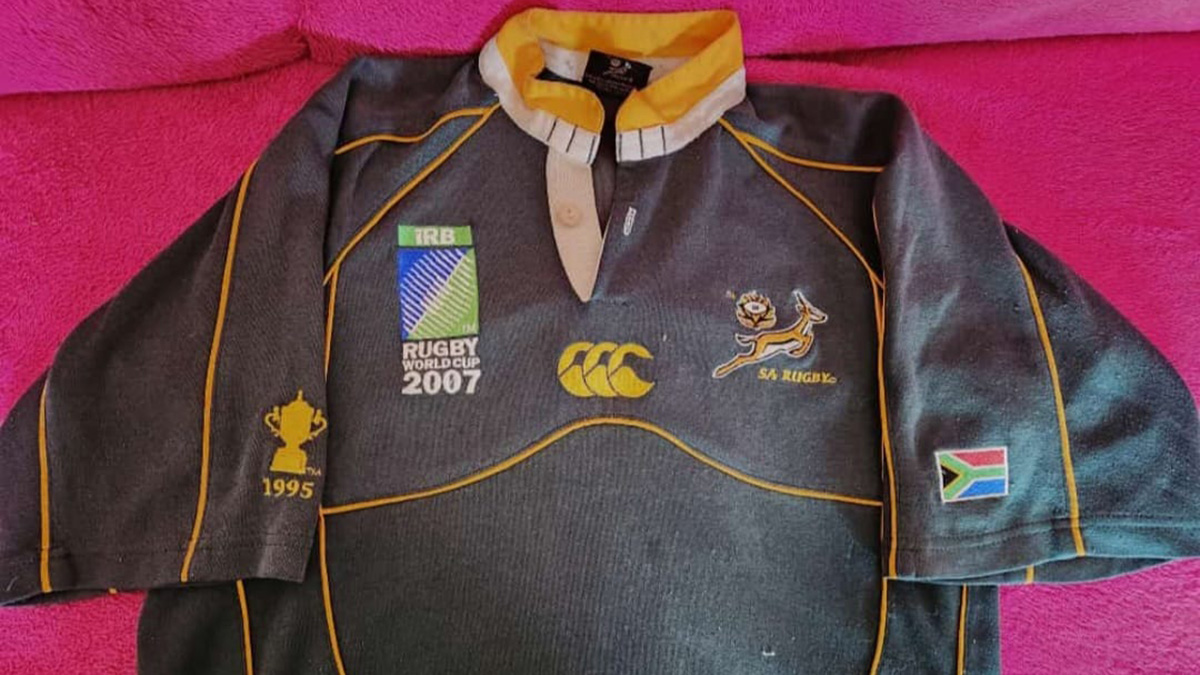 Devastated by South Africa's loss to Ireland on Saturday evening in Paris, Springbok fans were quick to lash out at one man – Manie Libbock – for the Rugby World Cup set-back. But as keyboard warriors posted their vitriol, there has been an uprising of supporters coming to Manie's defence.
Cindy September, a well-known campaigner for justice in South Africa, had this to say:
"I've always been a Springbok supporter. On Saturday night I donned my original 2007 Springbok World Cup jersey with pride. At the time when I bought it, we had only won the RWC once and so, there is only 1 RWC Trophy emblem with 1995 beneath it on the sleeve. Incidentally, the 2007 RWC was also held in France and we went on to win that RWC against England. I've had that jersey for 16 years and I will probably have that jersey for the rest of my life.

"On Saturday night (and I am not knowledgeable on the technicalities of the game so PLEASE excuse me) I saw early on that the Boks were not in their usual form. I think the hype around this particular game got to their heads. Also, let's be honest, our country is in a state and every four years Siya Kolisi and his squad have the added pressure of being used to "unite the country" and to "give us hope" because Madiba said sport unifies nations. When Ireland took the lead 5-3, the Springboks (in my layman's understanding of the game, but from what I could see happening before my eyes) appeared panicky, off their focus and scrambling to defend, which they did very well. Was I disappointed on Saturday night? Yes. Did I swear at them a little bit? Yes.

"Then I read the comments on Sunday morning and it all seemed to be aimed at one individual, Manie Libbok. Vicious words against one person when in fact, it should be against the WHOLE team including the coach, as well as Rassie Miracle-Worker Erasmus etc.

"It seems that RUGBY only unifies us South African supporters when we win.

"When we put up a fight, defend as best we can,go out there and do it for the country, give it our best shot (Manie Libbok – who was praised for his box-office worthy kick in their game against Scotland, that set up a try scored by Kurt-Lee Arendse just a week or so ago) and we lose, the same SA Supporters break them down, sitting comfortably on a couch or at a pub with beer and maybe a braaied chop and says how THEY would've done it better.

"Even if South Africa loses the World Cup, I will keep on donning my Jersey, because they are MY team and being a SUPPORTER means you support when they play well and when they play poorly.

"#Springbokforlife #springboksupporters #Amabokoboko"
Well known South African model Michelle Gildenhuys Adams (married to actor Emo Adams) raised similar concerns on facebook:
"I'm not a rugby loving or watching mom but I have four sons so we watch a little rugby here. I penned just a little something to think about…
"A lot of hate across social media (on Sunday) morning
"Directed at one young man in particular.
"The young man in question is only 26-years-old and carrying the weight of this rugby loving nation on his shoulders.
"At 26 most of us certainly didn't have our ducks in a row and certainly didn't have this kind of pressure on us while being watched by the world.
"When you do well , you're carrying the nation
"When you do poorly, you are dealt the hate of the nation.
"At 26 I certainly wouldn't have been able to tell people that call the shots that I'm not able to handle the pressure. Ever stop to think that maybe this kid doesn't want to be the person that kicks?
"Maybe he is scared, maybe the pressure is too much, maybe he just doesn't feel ready and just maybe he isn't brave enough to say something to his coaching staff because I can guarantee that at 26 most of us would just say yes and do as told.
"I'm almost certain he isn't choosing to be the one with this enormous responsibility.
"In all honesty the coaching staff should make calls that are better and pass the job to someone more suited at this stage.
"I see a lot of hate from men, grown men hating on a young man. We should do better!
"I've heard so many stories in this week of men killing themselves. Crippled by fear and even more fearful to speak up and say something and I see why, because we are surrounded by bullying men (and woman). Can you imagine this kid's mental battle…
"A gentle reminder… the hatred you are sharing so freely right now on a 26-year-old young man is noticed by him and his family.
"I do hope no one treats your kid like that one day.
"Imagine we changed the narrative to: We have faith in you, We are behind you, We are supporting you kid!
"Imagine he can wake up in the morning after a disappointing loss and see messages of encouragement and not the nation's hate!
"Let's not forget that he is someone's Son first…"