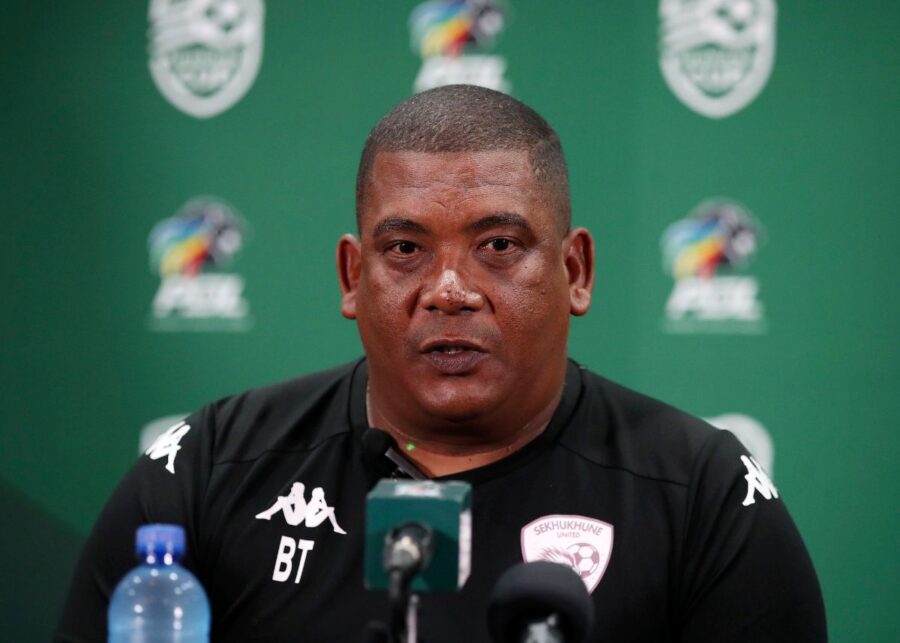 Sekhukhune United boss Truter spits fire, blasts match officials
Livid Sekhukhune United boss Brandon Truter spits fire and blasts match officials after their 2-1 loss to Moroka Swallows on Wednesday.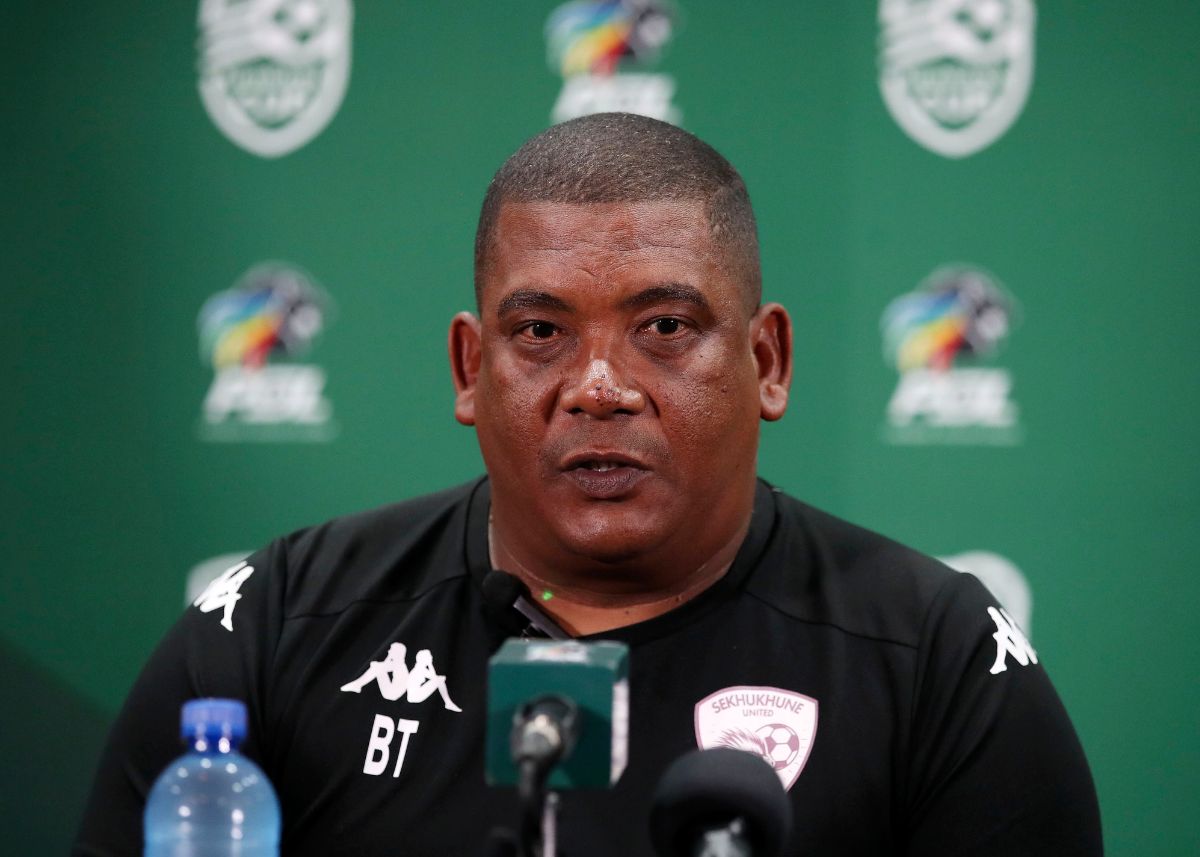 Sekhukhune United coach Brandon Truter spits fire and called for match officials to be suspended by SAFA after losing 2-1 to Moroka Swallows.
Truter was unhappy with Sekhukhune's DStv Premiership defeat against Swallows on Wednesday, saying the match officials must be probed by SAFA.
ALSO READ I Rulani Mokwena on Sundowns trend to give zero chances
The former Dube Birds and AmaZulu coach was responding to the match which had controversial decisions made by the referees.
During the clash at Peter Mokaba Stadium, Truter was unhappy as the rules state that goalkeepers cannot be challenged when they are in control of the ball.
However, referee Siyabonga Nkomo ignored a foul on Sekhukhune keeper Badra Sangare by Swallows striker Gabadinho Mhango.
ALSO READ I Ex Sundowns star to make Orlando Pirates debut this weekend?
SEKHUKHUNE BOSS BLASTS MATCH OFFICIALS
ALSO READ I Ex-Ajax star excited about Serero's possible return to Mzansi
In his post-match reaction per SABC Sport, Truter said SAFA must also act on poor officiating, reflecting on an English match between Wolves and Manchester United.
He said the referees are killing football because their decisions often lead to losses in the DStv Premiership.
"It's poor. We watched a game on Monday night – a European game between Manchester United and Wolves, where officials got it wrong, VAR, the whole panel was suspended after that incident, and here in South Africa, we get away with decisions like that," commented Truter.
ALSO READ I Ex Sundowns star to make Orlando Pirates debut this weekend?
"It was there and clear for everybody to see – a push on the goalkeeper, even their bench confirmed it, they were pushing the officials for the goal [to stand], and I would have done the same so I'm not going to fault them for it.
"But, because he gave it, they felt that it should stay because of his decision, so gutted about that decision, but we move forward.
"I just hope SAFA takes [action], don't leave it as it is because in Europe like I said, those officials were punished."
TRUTER ON SEKHUKHUNE FANS WHO REACTING TO REFEREES
ALSO READ • Former Pirates star fires warning at Mamelodi Sundowns
Resulting from the incident, Babina Noko supporters were frustrated and reacted by throwing objects at the referees.
"I don't encourage it, but if it's clear and blatant for everybody to see then you feel a sense of being robbed, and I think the fans got frustrated there and that's what happens," he added.
"I don't encourage it, we don't condone it, and I'm sure our media department will speak to the supporters about the missile throwing."
Up next for Truter's side, Sekhukhune will now face Cape Town City next Wednesday as their CAF Confederation Cup tie against Young Buffaloes has been cancelled.