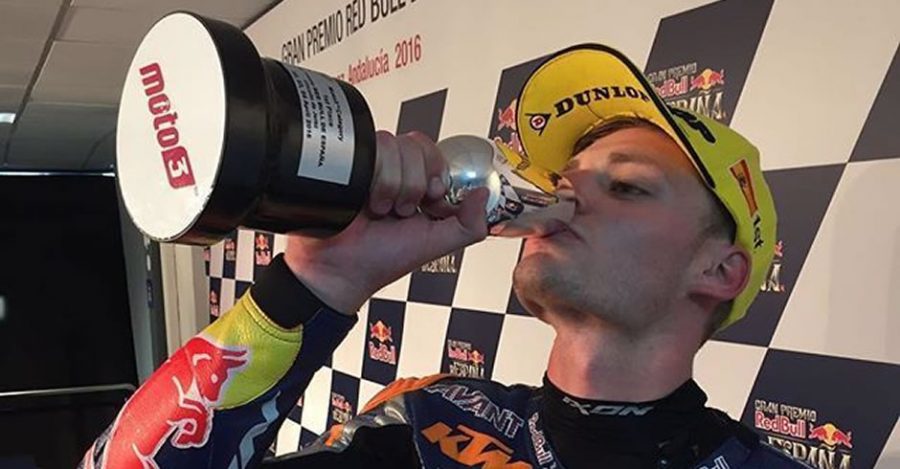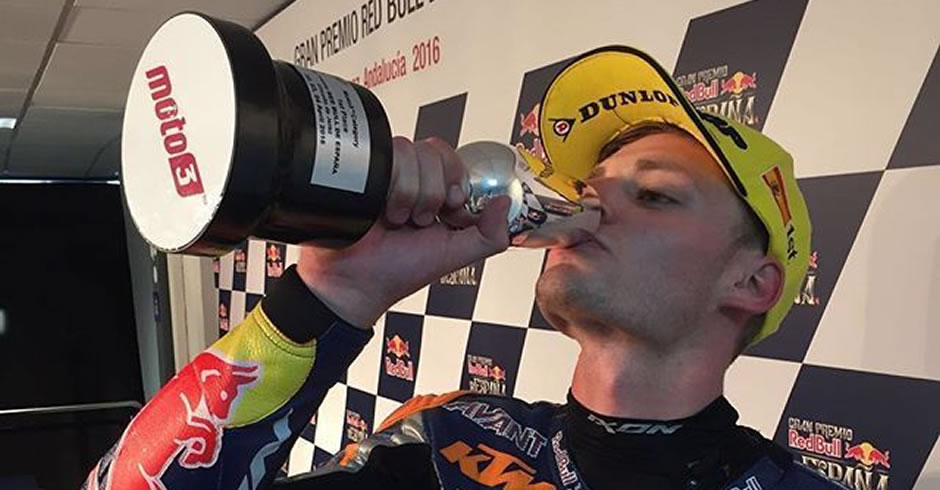 South African Wins Spanish Moto3 Grand Prix (and Makes History) in Incredible Performance
Twenty-year-old Brad Binder has become the first South African to win a Moto 3 GP race in 36 years in an incredible performance that saw him take the lead at the 2016 Spanish Moto3 Grand Prix, after starting stone last. "Take a bow, Brad Binder," said one British commentator who claimed it was the most incredible […]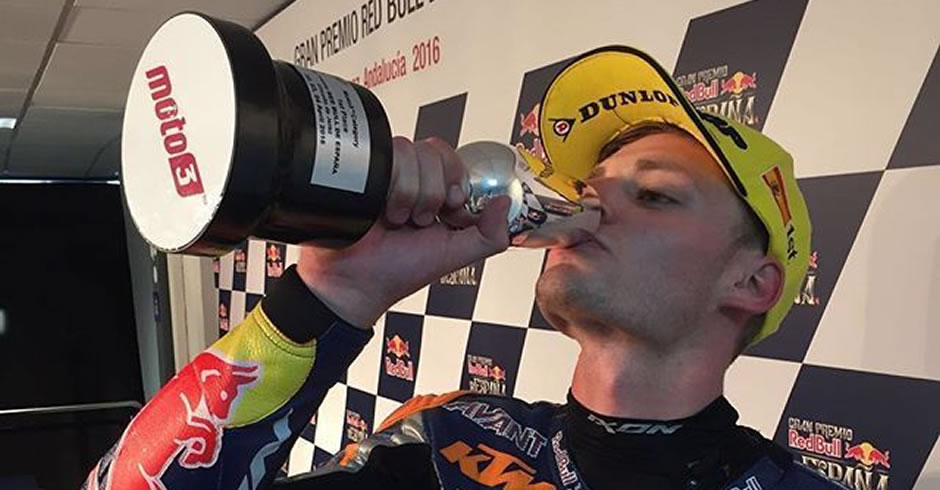 Twenty-year-old Brad Binder has become the first South African to win a Moto 3 GP race in 36 years in an incredible performance that saw him take the lead at the 2016 Spanish Moto3 Grand Prix, after starting stone last.
"Take a bow, Brad Binder," said one British commentator who claimed it was the most incredible performance he had witnessed in 20 years of working on the world class circuit.
Binder began in 35th (last) position due to "non-homologated ECU software" in qualifying.
His win – which was by 3.3 seconds – makes him the first ever South African to win a grand prix in the lightweight-class, and the first South African to win a GP in any class since Jon Ekerold won the 350cc race at Monza in 1981.
After the race Sunday morning, a delighted Binder said "I knew I could do it".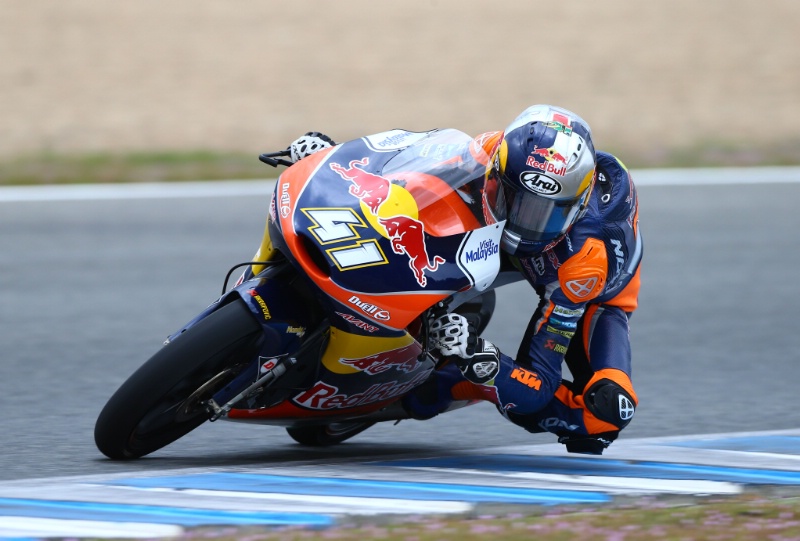 As SAPeople contributor ‎Elza Bester DeJager‎ said: "One of the best races I have ever seen. What a Boytjie!"