South African tourism: informal traders need support, not more red tape
Cape Town's informal traders need support, but they need to be consulted first.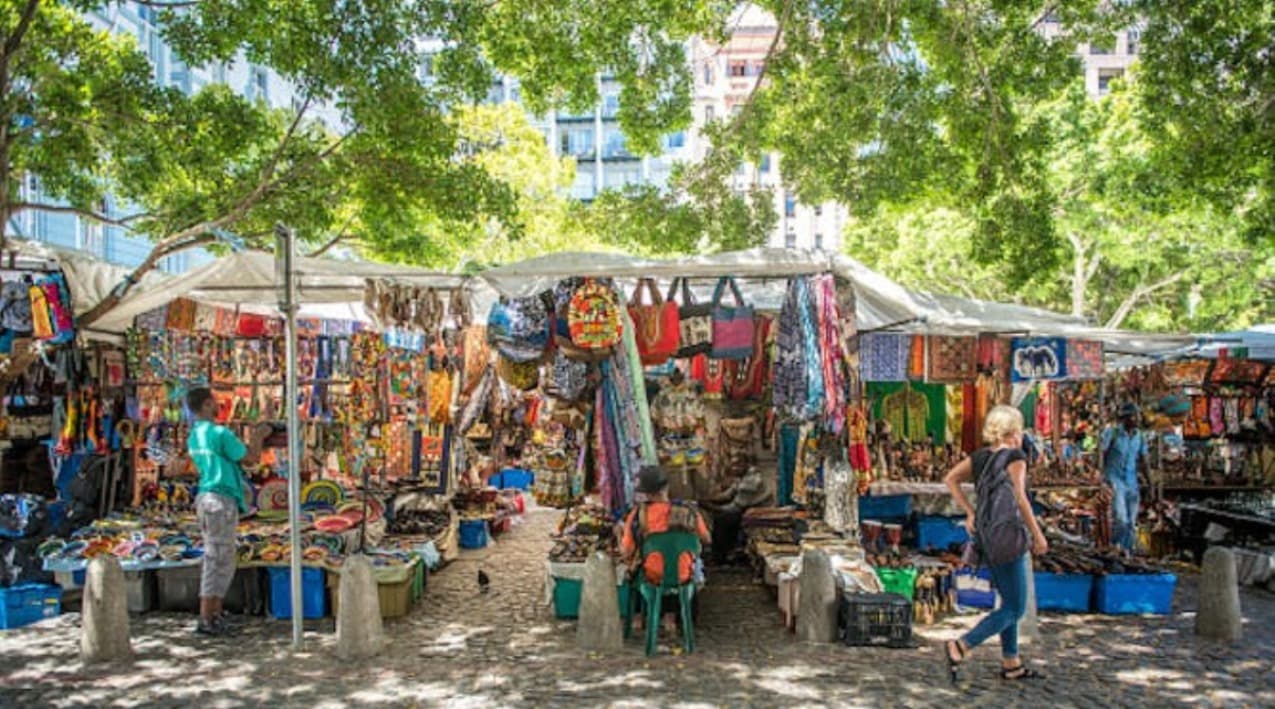 South Africa is an attractive tourist destination for foreign travellers on the African continent. It ranks 27th out of 128 countries in the world when it comes to visitor arrivals.
Its top attractions are its wildlife and immersive cultural experiences, where tourists engage with the traditions, history and way of life of communities in vibrant urban hubs like Cape Town and Soweto.
Between 2000 and 2018 the number of tourist arrivals climbed from 491,439 to nearly 6 million. The COVID pandemic put this trend into reverse. In 2019 over 10 million tourists arrived in the country. In 2021 the number fell to just over 3 million. There were signs of recovery in 2022 when the number went back up to 5.6 million.
There has been some recovery, but not to pre-pandemic levels. This has been devastating for the country. The tourism industry has been a consistent driver of economic growth for the last 30 years. Last year it contributed 3.7% to GDP.
One group of people who have been among the hardest hit are the country's informal traders. They are major beneficiaries of the tourism sector.
Tens of thousands of South Africans rely on tourism for their livelihoods. The drop in foreign tourism numbers affected the livelihoods of individuals, families and communities.
We conducted research to understand the impact of tourism numbers on informal traders. It's particularly important given the high unemployment rate of 32.6% in the country and the sluggish economic growth rate.
Our study ran over two years in Cape Town, one of South Africa's premier tourist destinations. The study involved 10 qualitative interviews in 2021 and nine follow-up interviews in 2022.
The findings paint a sombre picture of the challenges facing informal traders in the city. We made a number of recommendations based on our findings. These include supporting informal traders, but in a way that doesn't burden them with bureaucracy and red tape.
Traders and tourism in Cape Town
Informal traders in Cape Town offer an array of unique tourism products such as arts, crafts and leather goods. In the study, men made up 60% and women 40%. The ages of the traders ranged widely. Some followed a family tradition, while others saw trading as their ticket out of economic hardship.
Several themes emerged: tourist dependency; tourist spending power; a pivot to the local market; and resilience.
Tourist dependency: There was a heavy reliance on tourists for clientele and revenue. Some traders relied on tourists for as much as 95% of their business and turnover. The fall in tourism numbers led to a sharp decline in sales.
Tourist spending power: Traders said that their turnover had not recovered to pre-pandemic levels. One of the traders expressed in follow-up interviews in 2022 that her weekly sales were between R5,000 and R6,000 before COVID, but "now sometimes making even R1,000 a week is a struggle".
Link to local market: The traders had little choice but to pivot towards products appealing to the local market. Overall, the traders demonstrated resilience by adapting to local demands. Some sold their personal possessions to survive while others switched to selling essential items like clothes and food.
The return of the tourists: Traders firmly believed that the return of international tourists was the only solution for the long-term sustainability of their informal micro-enterprises.
Next steps
Our study was designed to look specifically at the effect of COVID on the livelihoods of informal traders. This was a particularly hard time for many. Nevertheless, the insights we gained provide valuable insights into the vulnerabilities of informal traders dependent on tourism beyond the immediate effects, and aftermath, of the pandemic.
We conclude from our findings that there's a need to revitalise South Africa's tourism sector as a whole, with a particular focus on the sustainability of the sector and not merely a return to the status quo.
Some interventions we recommend include:
access to resources and training
policies that support the contributions of informal traders
access to markets, possibly via an online presence and partnerships with established businesses – the opportunity to explore new avenues without the burden of complex business plans and unnecessary red tape
safe and affordable overnight storage for merchandise
maintaining law and order – the recent taxi violence in Cape Town was a reminder that informal trade and the tourism sector depend on the quality of formal institutions
decisive measures to rebuild South Africa's reputation, combating labels such as "dangerous".
A bottom-up approach is needed. A one-size-fits-all top-down approach will produce unintended consequences of overburdening the informal traders with unnecessary red tape.
ALSO READ: Must-visit remembrance tourism sites in South Africa
We would like to extend our sincere appreciation to Vickey de Villiers for her valuable contribution, which served as the foundation for this article. Her Master's dissertation has been instrumental in shaping the insights presented here.
Alicia Fourie, Professor, GIBS, University of Pretoria and Derick Blaauw, School of Economic Sciences, North-West University
This article is republished from The Conversation under a Creative Commons license. Read the original article.