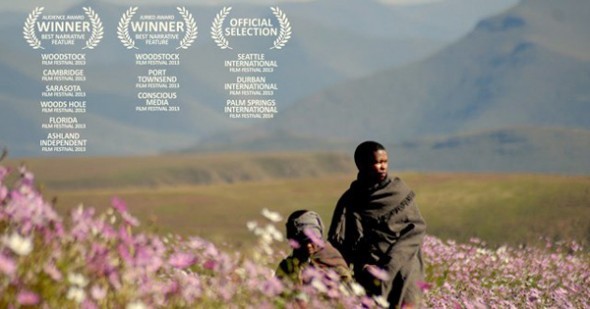 Feature film shows arresting beauty of Lesotho
An engaging movie filmed against the vast and rugged wilderness of Lesotho – the first feature film produced in the picturesque mountain kingdom – unwraps the mystery and beauty of the region and its people. The Forgotten Kingdom won the Haskell Wexler Award for Best Cinematography in New York at the 14th annual Woodstock Film Festival Maverick Awards in October 2013, […]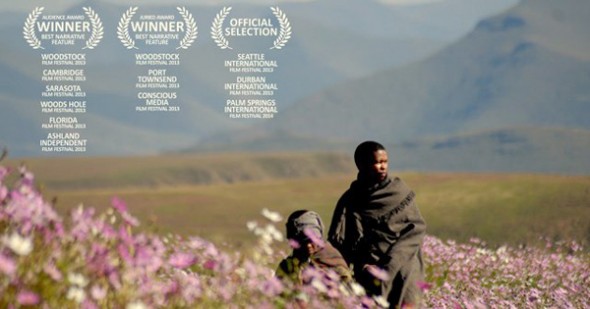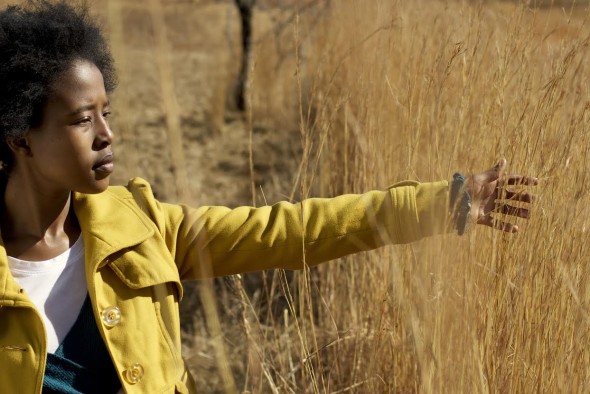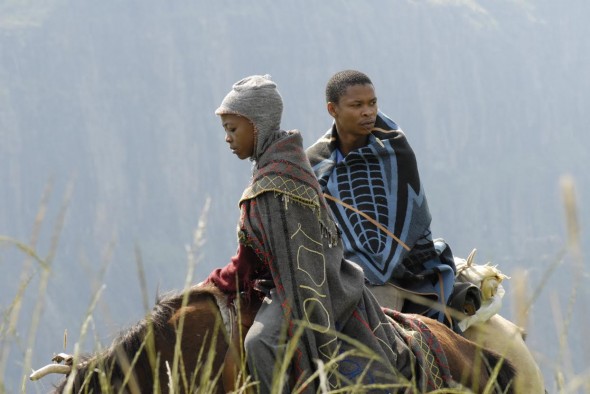 An engaging movie filmed against the vast and rugged wilderness of Lesotho – the first feature film produced in the picturesque mountain kingdom – unwraps the mystery and beauty of the region and its people.
The Forgotten Kingdom won the Haskell Wexler Award for Best Cinematography in New York at the 14th annual Woodstock Film Festival Maverick Awards in October 2013, and opens on screens across South Africa on 11 April. Carlos Carvalho, the director of photography, won the award for his masterful attention to detail behind the camera.
Haskell Wexler, an American cinematographer, film producer, and director who was named one of the industry's 10 most influential cinematographers by the International Cinematographers Guild, presented the award. "The tough city slum shooting in the film has the realistic edge of a documentary, while the camera moves are smooth, with painterly frames used as part of a transition to the lead characters' memories of rural youth," he told the Woodstock Film Festival.
"The first frame is a lone man on a cliff, a distant, beautiful shot valid as a still. After a beat of six, the man moves out of frame. A visual transition to the urban. There are strong, other world, even mystical images at the remote mountain village… Carlos Carvahlo is a first-class shooter well deserving of this award. I hope the Woodstock recognition will encourage him to continue pursuing his artful career doing features like The Forgotten Kingdom where the story he tells is as integrated and important as how you tell it," said Wexler.
Carvahlo received $15 000 (about R157 000) worth of film camera equipment rental from Panavision, in New York.
A life on set
He has always been fascinated by the lens. After studying photography at the Port Elizabeth Technikon, Carvalho joined the film industry as a runner in 1992. Using his precise shooting skills, he won a silver lion at the Cannes Film Festival in 2003. He works on TV commercials, feature films, documentaries and corporate infomercials, and has won several awards over the years.
In addition to best cinematography, The Forgotten Kingdom also won the jury's award for Best Feature Narrative, as well as Best Editing of a Feature Narrative. Africa is a hive of activity of international and local film production, and this movie gives Lesotho a moment to shine as well.
"The Forgotten Kingdom is a profoundly visual story," says producer Chris Roland of ZEN-HQ. "The first film ever to be produced in Lesotho, it's a charming and captivating quest steeped in the history and culture of the Basotho people. We congratulate Carlos Carvalho on this significant win."
The film tells of the journey of an unemployed young man, Atang Mokoeyna, who lives in Johannesburg. He returns to his ancestral land to bury his estranged father, and at once is intrigued and seduced by its mystical beauty and hardships. These are the people he has forgotten.
Inspiration from travels
Andrew Mudge, the writer, director and co-producer, says on the film's website www.forgottenkingdomthemovie.com that the inspiration for The Forgotten Kingdom came from two trips he made to Lesotho and South Africa in 2003 and 2006. "I explored Lesotho's remote areas, and became fascinated by this little-known country totally surrounded by South Africa. It's such a visually rich place, it feels like a frontier, and reminded me of how the American West must have been 150 years ago."
The American says he wanted to capture this place on film, and tell a story that had elements of magical realism, a reflection of the mystical nature of the country itself. "The storyline came to me when I learned about men who leave Lesotho to go work in the goldmines of South Africa, and only return home in their coffins, usually victims of HIV/Aids. I suddenly had the image of a tough city kid building a coffin for his father, and his reluctant return to the motherland. That was the launching point of writing the story."
Mudge conjures up images of horsemen wrapped in blankets moving through snow-peaked valleys and thatched-hut villages lost in time. "I wanted to make a film that was primarily visual, told through the colours of the land and the faces of the Basotho people. My own experience of discovering this mostly overlooked country called Lesotho was like finding something exquisitely beautiful and unique. I wanted to convey that experience to an audience through the journey of the main character, Atang Mokoenya. This is a man who unwillingly experiences a life transformation when he returns to a place that had he long ago chosen to forget."
He spent nearly a year living in Lesotho before filming, he adds, collecting stories from the people, many of whom gave valuable feedback to keep the story culturally genuine. Despite financial incentives for filming in South Africa, he never considered making this movie anywhere but in Lesotho. It was never an option to have the characters speak anything but Sesotho. "The film is a universal story, but it is told from a unique perspective. My producers and I embraced the challenges of making a feature film in a country with mostly rough dirt roads, no professional actors, and no film industry (yet!). Like all journeys, it was a voyage into the great unknown."
The lead roles are played by Zenzo Ngqobe and Nozipho Nkelemba, both known for their work in numerous TV productions, including the e.tv soap opera Rhythm City. Big-name supporting roles include Jerry Mofokeng and Lillian Dube.
 By: Melissa Jane Cook
Source: www.mediaclubsouthafrica.com