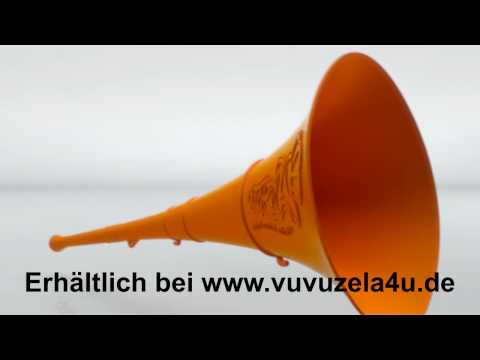 Vuvuzela Fever plus Videos
Vuvu Fever is spreading. Everyone's uploading a vuvuzela video to YouTube. Here are some of the best (or worst!). And latest news on the Vuvu is that while some international TV stations  are scrambling to find a way to mute them, and over 100,000 people have signed up on a Facebook page calling for a […]
Vuvu Fever is spreading. Everyone's uploading a vuvuzela video to YouTube. Here are some of the best (or worst!).
And latest news on the Vuvu is that while some international TV stations  are scrambling to find a way to mute them, and over 100,000 people have signed up on a Facebook page calling for a vuvuzela-free World Cup – they are actually gaining in popularity!
Foreigners around the world are embracing the vuvuzela (and predicting it'll be coming to stadiums abroad soon!).
Online store Amazon claims their sales are up 1000 per cent and in Britain, one vuvuzela is being sold in supermarket chain Sainsbury's every two seconds! They've already sold 40,000 this month!
httpvh://www.youtube.com/watch?v=7HjgomoFEiY
Short 'n Sweet:
httpvh://www.youtube.com/watch?v=I4UbpQDVXns
Oops. Not a fan:
httpvh://www.youtube.com/watch?v=dz88zMTm_bU
Not a fan, but kinda funny:
httpvh://www.youtube.com/watch?v=4MNCTifEe9k
And just fyi – if you'd like a facebook or iphope app to send your friends a virtual vuvuzela – try this site: http://www.virtualvuvuzela.com/