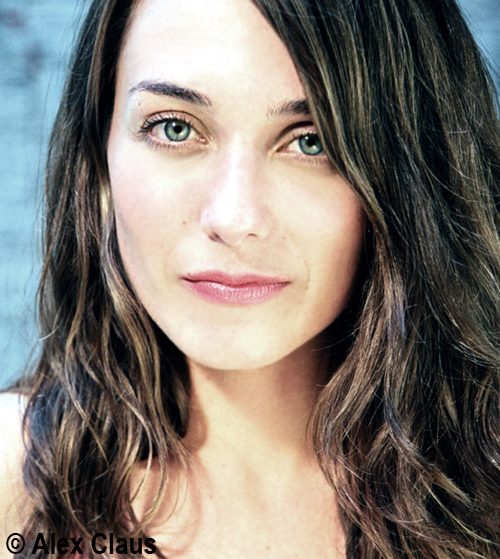 Up and coming South African actress Vanessa Zachos has joined acclaimed Hollywood director Ron Howard's new movie Rush, acting opposite 'Thor' and 'Avengers' star Chris Hemsworth.
Appearing in three or four scenes as a love interest of James Hunt (played by Hemsworth), this is another triumph for South African actors who are breaking into the Hollywood film industries. Vanessa auditioned via tape sending in two different takes for the casting director before hearing back with a message from Ron Howard saying he liked her audition.
After filming her scenes, Vanessa posted a pic of the boots she wore (see below), saying "Boots I wore on Rush, the seventies were super cool!"
The Johannesburg born and bred actress moved to the UK in her late teens to study acting and recently starred in an independent British art house film.
Zachos, who has a Greek father and German mother, has a wonderful long name: Vanessa Sophia Marie August Ortmann Zachos and celebrated her birthday last week (May 3). She has four sisters, named Kassandra, Tatiana, Roxana and Claudia. She's the middle child.
According to eNotes, Vanessa has been passionate about the stage from a young age and featured in numerous school plays. She also excelled in art and science, and trained in modern dance.
She studied at the Central School for Speech and Drama in London, and was selected for a Royal Academy of Dramatic Art (RADA) Fellowship on their European Act program with The Actors Centre London and has trained in Chubbuck Technique.
She's also worked for a few charities…and during a period of uncertainty about whether acting was definitely for her, she did a few odd jobs including assisting a Private Investigator on infidility cases!
With a burgeoning career ahead of her it's unlikely she'll have time for PI jobs in the future, unless they're on screen.
When she's not acting, Vanessa loves yoga, weight training and enjoys painting and writing. She's currently working on a story idea for a film set in South Africa.
Vanessa will  be doing a talk in Johannesburg on the 10th May at the POPArt Theatre.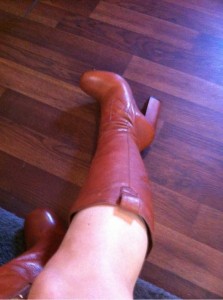 Rush is a Peter Morgan penned screenplay, and recounts the 1976 rivalry between British Formula 1 driver James Hunt (Chris Hemsworth) and Austrian champion Niki Lauda (played by Daniel Bruhl of Inglourious Basterds) just weeks after the crash that almost claimed Niki's life.
The film is set against the golden age of Formula 1 racing, portraying the fast-paced, action-packed and exhilarating true story of two of the greatest rivals the sport has ever witnessed – James Hunt versus Niki Lauda and their illustrious Formula 1 racing teams, McLaren versus Ferrari.
Privileged, charismatic and handsome English playboy, James Hunt could not be more different from his reserved and methodical opponent, Austrian born Niki Lauda.
The film will follow their checkered personal lives both on and off the track and charts their rivalry from its inception in Formula 3. Here they competed viciously against each other until Lauda's superior business acumen and surgeon like precision behind the wheel propelled him all the way to Formula 1; eventually landing him the number one spot at Ferrari.
However it was not long before unruly golden boy James Hunt fought his way into Formula 1, and into the hearts of a nation, dramatically seizing the world championship from Lauda and proving to the critics, and more importantly himself, that there was real substance beneath his stylish exterior.
Polar opposites pitted against each other in the most dangerous sport in the world, Hunt and Lauda were pushed to the breaking point of their physical and psychological endurance. In the final race to the chequered flag these two men knew there were no short cuts to victory and no margin for error. You make a mistake in this sport and you die. As the production notes say: They lived on the edge. They lived for the moment. They lived for the RUSH.
The film is shooting on location in the UK, Germany and Austria.
Director Ron Howard was first introduced to South Africans when he played Richie Cunningham in the sitcom Happy Days. After a string of other television shows and movies, Ron moved behind the camera and has directed such classics as the Oscar-winning Cocoon, Apollo 13 and A Beautiful Mind.
Rush will be out in cinemas in early 2013.