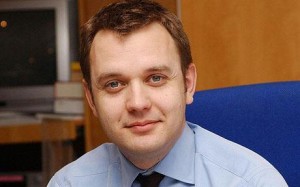 Following the shock resignation of Scotland Yard's chief Sir Paul Stephenson, UK Prime Minister David Cameron used a press conference in Pretoria today, to respond to a jibe the exiting chief made at the PM's expense.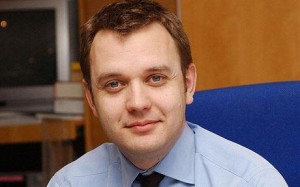 Earlier Sir Paul resigned after his close ties with former 'News of the World' deputy editor Neil Wallis were seen to be compromising the British police investigation into the 'News of the World' phone-hacking scandal that has rocked Ruport Murdoch's publishing dynasty and led to the closure of the newspaper.
In his resignation letter Sir Paul pointed fingers at the Prime Minister for his previous employment of former News of the World editor, Andy Coulson, as his spokesman. (Coulson voluntarily resigned his post in January, after the phone hacking allegations made his job too difficult to focus on.)
"Unlike Mr Coulson," wrote Sir Paul, "Mr Wallis had not resigned from 'News of the World' or, to the best of my knowledge, been in any way associated with the original phone-hacking investigation."
The Prime Minister responded during the Pretoria press conference (with President Jacob Zuma standing beside him) that "no one has argued that the work he [Coulson] did in government was in any way inappropriate. There's a contrast with the situation at the Met Police where clearly the issues have been around whether or not the investigation is being pursued properly. I don't believe the two situations are the same in any way, shape or form.
"The situation in the Met Police service is really quite different because the issues that the Met Police are looking at have had a direct bearing on the investigation into the News of the World and News International."
Assistant Police Commissioner John Yates has also quit today, adding to the biggest crisis the British Metropolitan Police have ever faced.
Definitely not the best time for the Prime Minister to be abroad! He has already had to cut his trade trip to Africa short from five to three days to deal with the phone-hacking scandal in which thousands of private phone numbers were hacked into by journalists.
Cameron is due back in England on Wednesday.