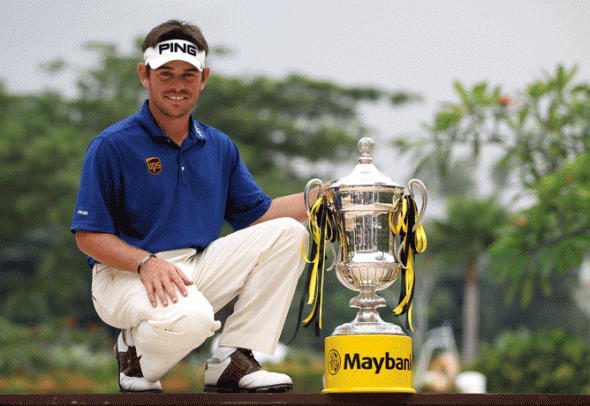 Congratulations to Louis Oosthuizen who shot his way to victory today at the Maybank Malaysian Open at Kuala Lumpur Golf & Country Club!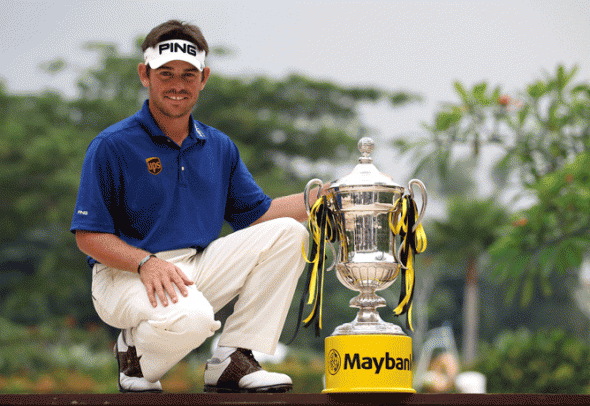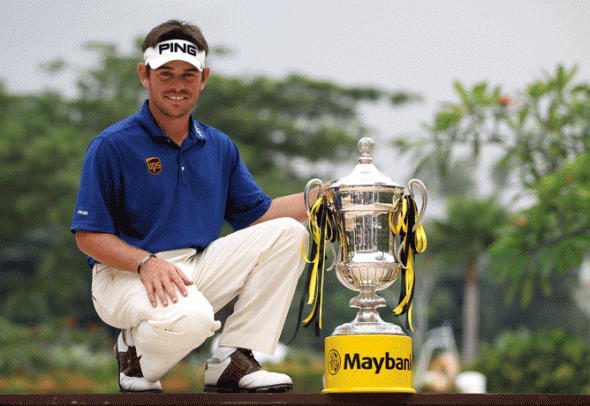 The South African golfer has taken us – not to mention himself – on a rollercoaster of emotions in the last seven days. He went down in history for shooting an albatross (an extremely rare feat) at the Augusta Masters in Georgia, America last weekend, and then in a heartbreaking sudden-death play-off he lost out by a shot to American Bubba Watson…prompting an outpouring of support from fans around the world.
Louis then flew 30 hours across the world to Malaysia (with his wife and children), and albeit jetlagged, he managed to retain his excellent level of playing to claim victory at the tournament today. He shot rounds of 66, 68, 69 and 68 to finish the tournament on 17 under part, three shots clear of second.
This is his fifth victory on the European Tour.
"I thought I was going to be a lot more tired," said Oosthuizen, "It was a long journey to get here and I have to be honest and say that I didn't expect to play this well because of the tiredness.
"The one thing I did know was that the game was there so that helped a lot. I was pretty tired at points in those first couple of rounds but overall it has been great and I am over the moon with the result.
"On Thursday I knew the game was there – it was just a question of whether or not I would be able to go all the way physically.
"Having a good week this week was important and playing well. I didn't want to come here and play bad but to win means a lot because I have been playing well for the last few weeks now and to win gives me a lot of confidence for the rest of the season."
Well done Louis! You deserve the win!