Updated 8.35 pm, Friday 9 May 2014: Provisional results of the 2014 South African Elections are almost complete. As predicted the country's ruling party – the African National Congress (ANC) – took an early lead with 59.09% of the votes by 11.15 pm last night, and by midnight had already surpassed the 10,000 mark vote tally.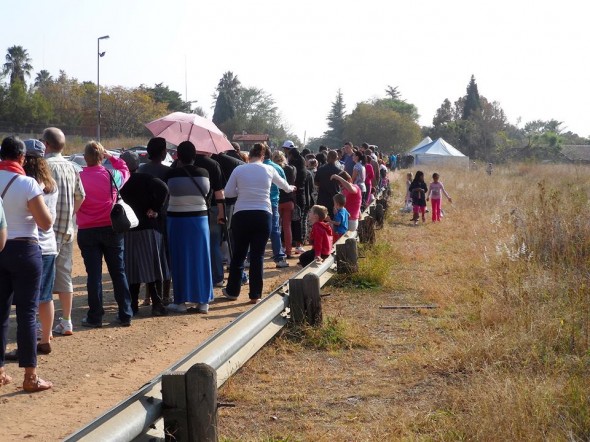 By 8.35 pm on Friday 9 May 2014, 22,243 of the 22,264 districts had been counted.
The ANC has maintained its lead at just over 62 %; DA is in second position with just over 22 %; and Julius Malema's EFF is in third position with just over 6 % of the votes.
The ANC, led by Jacob Zuma, now has over 11-million votes and the DA over 4-million.
The DA is leading in the Western Cape with over 57 % of the total vote. The ANC is leading everywhere else!
The DA has also become the Official Opposition in KZN for the first time ever, nudging the Inkatha Freedom Party into third position there. And the party, led by Helen Zille, has made "significant growth" in Gauteng with 28% of the votes compared to 21% in the last elections.
The IEC have thanked "SA voters who showed patience, tolerance and dignity in exercising their right to vote today", and posted a message on Twitter saying "SA democracy remains strong and vibrant; a new generation is building on the foundation of 1994 by participating in our democracy."
The IEC said tonight that of the votes captured and audited so far only 1.37% have been recorded as spoilt.
LAST UPDATED at 20:35, 9 May 2014
For further updates, please visit the IEC Website.
Please click here to view the Final Results of #Elections2014