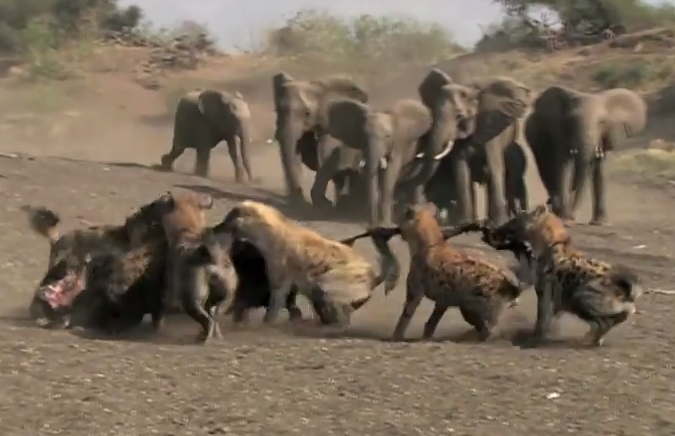 As the world prepares to march tomorrow for the elephant, rhino and lions…here's a video that so brilliantly captures the wild wonder of Africa's wildlife, and reminds us why it's so important that we preserve it.
Filmed in Mashatu Game Reserve (which is located in the Northern Tuli Game Reserve of Botswana), it shows an adrenaline-pumped battle between hyenas and lions over a carcass…which gets interrupted by a herd of elephants.
The exciting scene, which takes place in a riverbed, was filmed by Aquavision and uploaded to YouTube yesterday.
Turn it up and listen to the sounds of Africa!
To take part in the Global March tomorrow (04 October 2014) – click here.