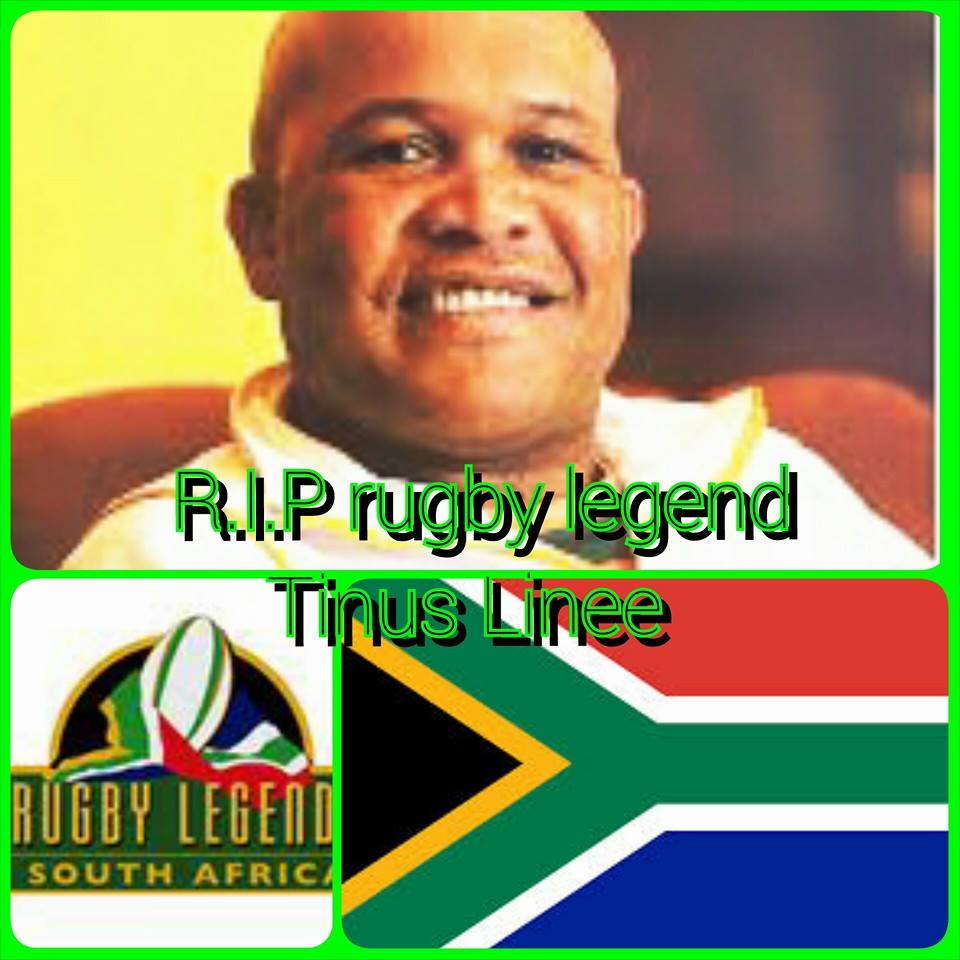 Former Springbok centre Tinus Linee passed away at his home this morning. He was only 45-years-old.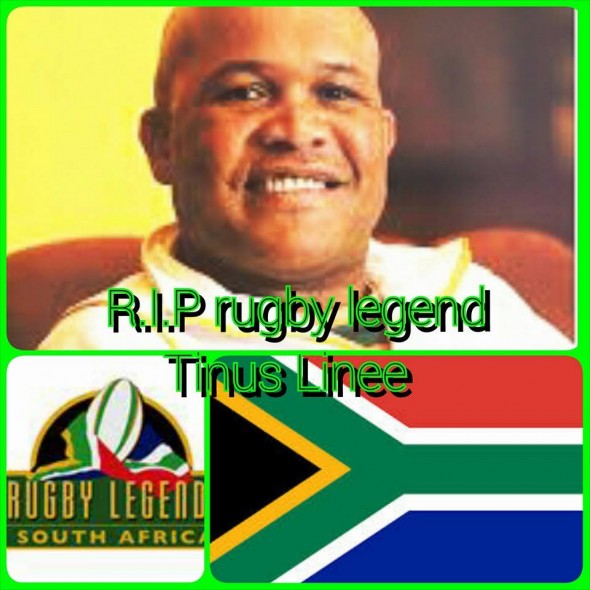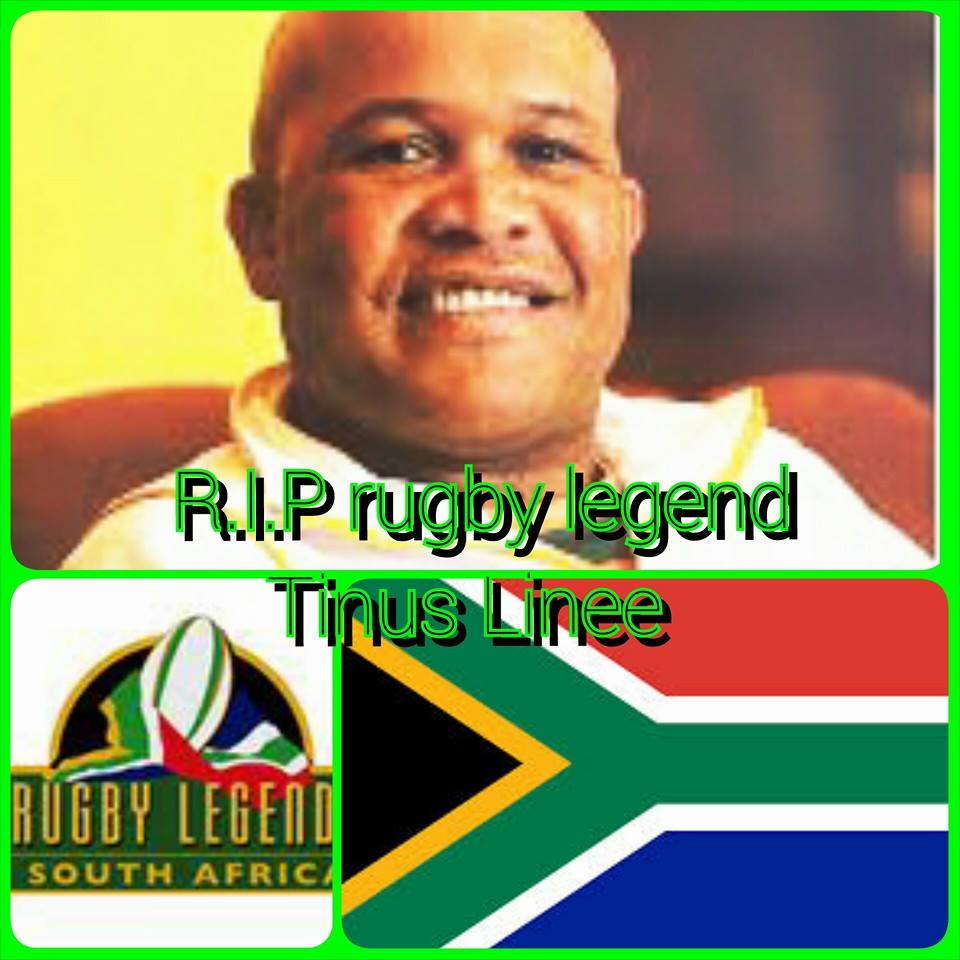 The Western Province rugby player was suffering from Motor Neurone Disease (MND), which he was diagnosed with only last year in April.
Well-known Springbok scrumhalf Joost van der Westhuizen was diagnosed with the same debilitating condition in 2011.
This morning Joost posted the following message on Twitter: "Sad day for Rugby in SA. Just received news of the passing of a rugby legend and MND Warrior Tinus Linee RIP my friend."
Joost's Foundation for MND, the J9 Foundation, posted the below photo and said "another very sad day for us here at the Foundation as we lost another one of our beneficiaries. RIP Tinus – you fought a tough battle. May God keep you safe now."
The WP Rugby Institute tweeted "It's a sad day for the WP Rugby family as we say farewell to a true legend of Cape Rugby, Tinus Linee."
The Sharks said "Our deepest condolences is extended to the Linee family on the loss of Tinus Linee who lost his battle with MND this morning. #RIPTinus"
Former KZN Sharks player, Ryan Walker, also suffers from MND.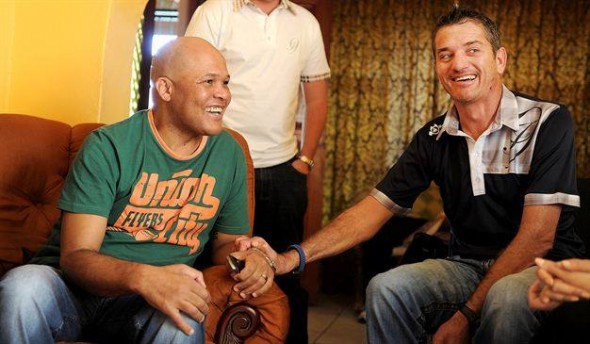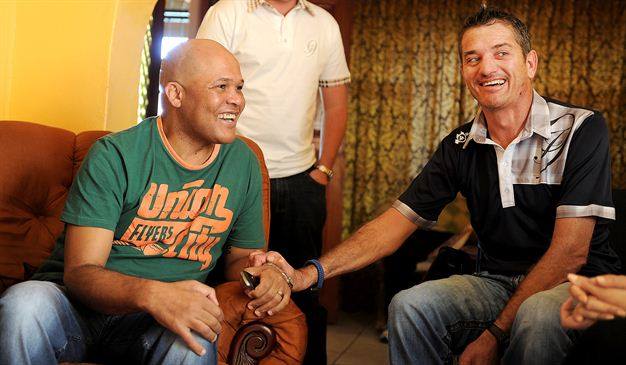 Earlier this year an international social media campaign called the "Ice Bucket Challenge" raised funds for research into MND, and raised awareness about the condition which touches the lives of so many people in South Africa, both those with the illness and those who care for them.
Linee made his Springbok debut in 1993 at the age of 23, and went on to play nine games for the national team. He played a total of 112 matches at centre for WP between 1992 and 2001
Western Province Rugby extended its condolences to Linee's family in a statement this morning, referring to his "brave battle" with MND.
WP Rugby said Linee will be "remembered as a loyal WP player with a no-nonsense approach to defence as displayed by his bone-crunching tackles."
In his post-rugby playing career, Linee worked as a WPRFU development officer and was a member of the WP Vodacom Cup management team.
WPRFU President Thelo Wakefield said "This is a sad, sad day for Western Province and South African Rugby.
"Tinus fought a very brave battle against a dreadful disease and his tenacity and guts will always be remembered – as a rugby player and during the past 18 months.
"Our thoughts are with his entire family, especially his wife Diana, who stood like a rock beside her husband."
RIP Tinus Linee, thank you for your contribution to our country…and in the words of SAPeople contributor Ursula Thyssen, who sent in the top picture, "we as a nation salute you!"
Support Joost's J9 Foundation on Facebook