The tragic deaths this morning of Minister of Public Service and Administration, Collins Chabane, and two of his protectors – Sgt Lesiba Sekele and Sgt Lawrence – in a car accident highlight the importance in South Africa to prioritise safety on our roads according to Minister in the Presidency Jeff Radebe.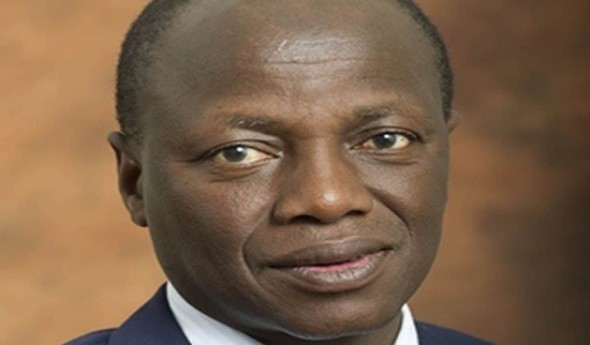 Radebe said the circumstances of their passing "reminds us of the vital importance of keeping transport safety forever on the public agenda."
The three men passed away in the early hours of this morning in an accident involving a truck on the N1 just outside Polokwane.
Speaking at a special media briefing today in Pretoria, Minister Radebe announced that as a dedicated serving Minister, Mr Chabane will be afforded a special funeral service.
He described Minister Chabane as a humble, disciplined, passionate and dedicated member of the Executive who "was truly devoted to his work of improving the lives of the people of South Africa and was an intellectual giant with a great understanding of what we had to do to free our people from poverty."
He said the Minister, who never lost touch with his roots, was returning from the funeral of a local Chief in his home village in Limpopo when the accident happened. It was caused when a truck ahead of them, in the same lane, decided to make a U-turn.
"It was at that point that the Minister's vehicle drove into the truck," said Minister Radebe.
Radebe said the driver of the truck had been arrested for negligent driving, although he could not confirm allegations that he had been under the influence of alcohol or had other previous charges of negligent driving.
Tributes have poured in for the former apartheid fighter. In a statement issued by the Thabo Mbeki Foundation, the former South African President said that "from a young age, Collins dedicated his life to the struggle against apartheid and became one of the outstanding members of the 1976-generation who did much to intensify our people and Movement's offensive against the apartheid crime against humanity.
"For their part, Sergeants Sekele and Lentsoane were the hard-working civil servants whom our country requires for government and society to address the legacy of colonialism and apartheid. Like Minister Chabane, Sergeants Sekele and Lentsoane are soldiers who died in the line of duty!
"Within Collins' quiet and humble demeanour resided a reflective man who was forever concerned about raising the levels of our people's consciousness in various ways, including through the arts and in particular music."
Minister Chabane was a recorded musician with his group Movement. He was honoured for his contribution to indigenous music by the South African Music Rights Organisation (SAMRO). He was also a keen golfer, and it was he who led the planning of the international funeral of former President Nelson Mandela.
South African road death statistics are tragically high. Just recently, on January 31 the country was left reeling after popular Top Billing presenter Simba Mhere, and his friend Kady Shay O'Bryan, were killed in a crash on their way to OR Tambo airport.
After the festive season (between 1 December 2014 and 5 January 2015) during which 1,368 people lost their lives on SA roads, Transport Minister Dipuo Peters said "our people continue to be killed on our roads due to irresponsible and murderous acts of fellow road users. These senseless killings could have been avoided if we all behaved as responsible law-abiding citizens." She urged roads users to exercise caution and refrain from contravening traffic laws – including drunken driving and texting while driving – and said road users ought to respect the lives of other road users.
According to Arrive Alive, the biggest cause of road crashes in South Africa is driver error.
Minister Chabane is survived by his wife, Mavis Chabane, and two children.
Our sincerest condolences to the Chabane, Lentsoane and Sekele families and friends.