South Africans woke up this morning to an announcement from Eskom, posted just after 5 am saying "Eskom regrets to announce that Stage 1 #load_shedding will resume from 06:00 to 22:00 today." But an hour ago it just got worse. Eskom announced "#PowerAlert" revealing it will move "from stage 1 to stage 2 load shedding at 18h00 until 22h00 tonight."
For those not too familiar with load shedding lingo, Stage 1 is the most desirable stage you want to be at (if you have to be at any!). This is when Eskom needs to shed 1000 MW to keep the national grid stable. At Stage 2 this has risen to 2000 MW.
On Tuesday night it reached Stage 3.
You don't want to ever go beyond Stage 4 (more than 4,000 MW) because this tips into national blackout territory – something South Africa has not experienced since 2008 and a scenario that the country is unlikely to face according to Public Enterprises Minister Lynne Brown.
The Minister told a press gathering in Cape Town yesterday that the grid is not in danger of a total collapse, despite experiencing some Stage 3 power cuts.
"Load shedding at stage three shows the seriousness of the constraints that we face but it is in no way an indication that we are close to a black-out," she said.
Minister Brown called on customers to use energy sparingly as we head into winter and consumption is usually higher.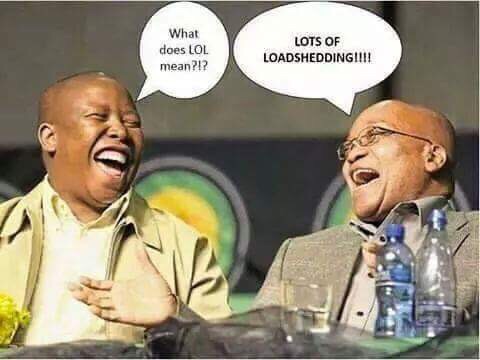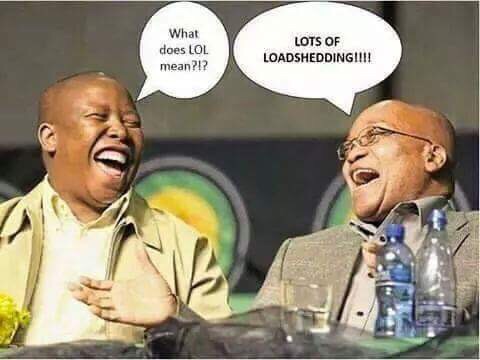 She apologised to the public for the inconvenience caused by the load shedding, which is largely due to a shortage in generating capacity.
The Minister said that during 2015 "Eskom has been following its preventative maintenance schedules to the aging plants so that the recovery to sustainable and reliable power generation is expedited.
"This will understandably place strain on the system over the short term as…additional plant failures, as experienced over the past few days which took us into stage two and stage three load shedding, might occur."
Tonight's shift to Stage 2, is "due to a further shortage of generation capacity as additional units have had to be taken out of service for unplanned maintenance caused by technical faults," Eskom said in an announcement this evening.
The Minister warned that load shedding will be a part of South African life for the next two years.
There is light at the end of the tunnel as the Minister reported that the "electricity war room", which was set up in December to address energy challenges, has made headway including:
securing a R4-billion loan from Germany to scale up Eskom's renewable energy generation capacity.
the completion of the Sere Wind Farm in Vredendal in the Western Cape and KaXu Solar One Power Plant in Pofadder in the Northern Cape.
30 senior managers have been deployed to ensure improved maintenance strategy and execution.
the Medupi Power Station has started delivering power to the grid.
restoration of the Majuba Power Station is underway.
co-generation contracts have been successfully renewed.