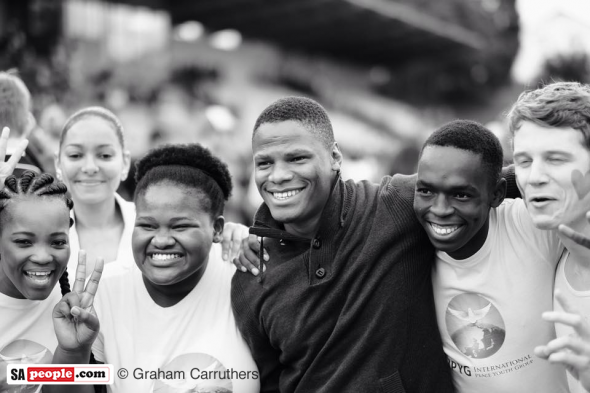 Photos of Peace March in Durban as President Condemns Attacks
There have been uplifting, joyous scenes at the Peace March this morning in Durban as South Africans unite to let the perpetrators of attacks on foreign nationals – as well as the African continent and the world – know that South Africans say #NoToXenophobia. Durban photographer Graham Carruthers has captured the photos on this page of the […]

There have been uplifting, joyous scenes at the Peace March this morning in Durban as South Africans unite to let the perpetrators of attacks on foreign nationals – as well as the African continent and the world – know that South Africans say #NoToXenophobia.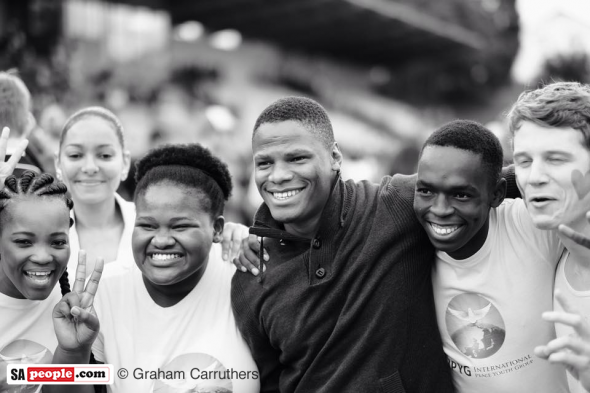 Durban photographer Graham Carruthers has captured the photos on this page of the march as it is happening right now in the KwaZulu Natal beachfront city.
Teargas was reportedly shot into stands before the march began to stop some people who were allegedly trying to incite #xenophobia.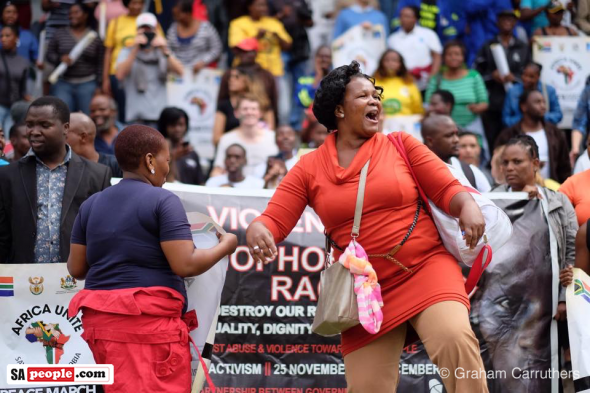 Last night South Africa's President Jacob Zuma condemned the attacks on foreign nationals in KZN and Johannesburg.
In an interview with the South African Broadcasting Corporation (SABC) he said "This must stop because we cannot continue killing one another as Africans who belong to the same continent."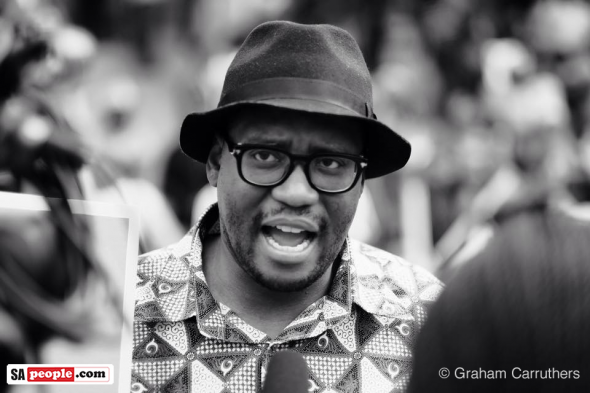 Malawi has begun repatriating its nationals who wish to return home, and a demonstration march on the SA Embassy was planned for Zimbabwe this morning but it has been suspended. A petition desk has been set up in the meantime by Zanu PF MP Acie Lumumba.
President Zuma called for calm as the attacks on foreign nationals, which began last week, spread from Durban to Pietermaritzburg yesterday and an Ethiopian man was attacked in Joburg.
Zuma said "what is happening in our country is not acceptable. We condemn this…."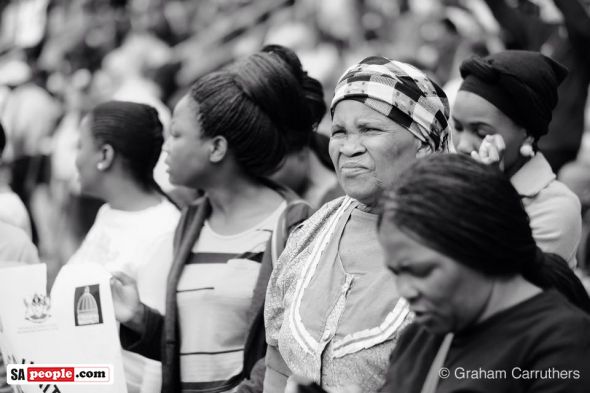 The President has assigned Home Affairs Minister Malusi Gigaba, Police Minister Nathi Nhleko and State Security Minister David Mahlobo to work with the KZN provincial government to put a stop to the violence.
He stressed how important it is for South Africans to remember that when SA was in trouble, other African countries "did not chase us away" and instead assisted in the fight for liberation.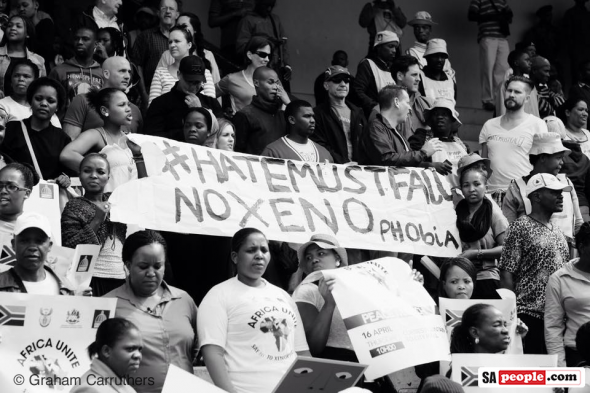 His message was echoed by angry Zimbabwean MP Lumumba who said in a video message to South Africans last night "I want you to know South Africa that we are not your enemy and we have never been. At every dark turn your country has gone through we were there with you."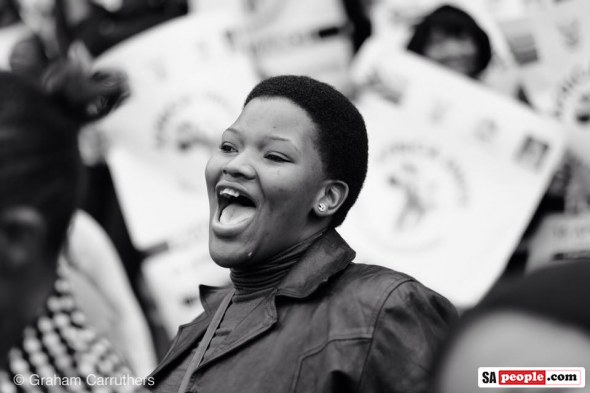 President Zuma conveyed his condolences to the families who have lost loved ones in the violence.
A provincial JOINTS Priority Committee has been activated to coordinate government departments in responding to these incidents of violence; plus all district disaster management centres have been placed on high alert and a 24-hour call centre has been established.
Shelters have also been set up to accommodate the thousands of displaced foreign nationals and basic amenities such as water, sanitation and healthcare are being provided. (To donate, please see here.)
Government is also working closely with the United Nations High Commissioner for Refugees (UNHCR), the United Nations Children's Fund (UNICEF) as well as non-government organisations to provide food, psycho-social and other support to those affected.
Additional police officers have also been deployed to KwaZulu-Natal to deal with the attacks on foreign nationals.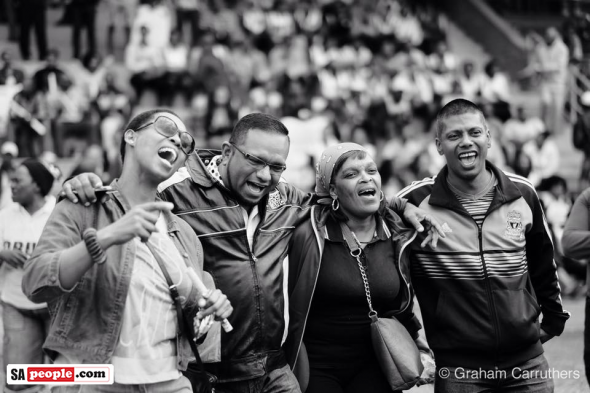 In the meantime, most South Africans are standing together to make their voices heard – South Africans say #NoToXenophobia.
Update 15h00, Thursday 16 April 2015: over 10,000 joined the peaceful march today!
Watch Video of Peace March Crowd Singing
VIDEO: Now this is the #Durban we know and Love #PeaceMarch. Pls RT and show the world we are against #Xenophobia pic.twitter.com/DI14oGCqMb

— I Love Durban (@ILuvDBN) April 16, 2015
More Info
For information on how you can make a positive difference, please click here.