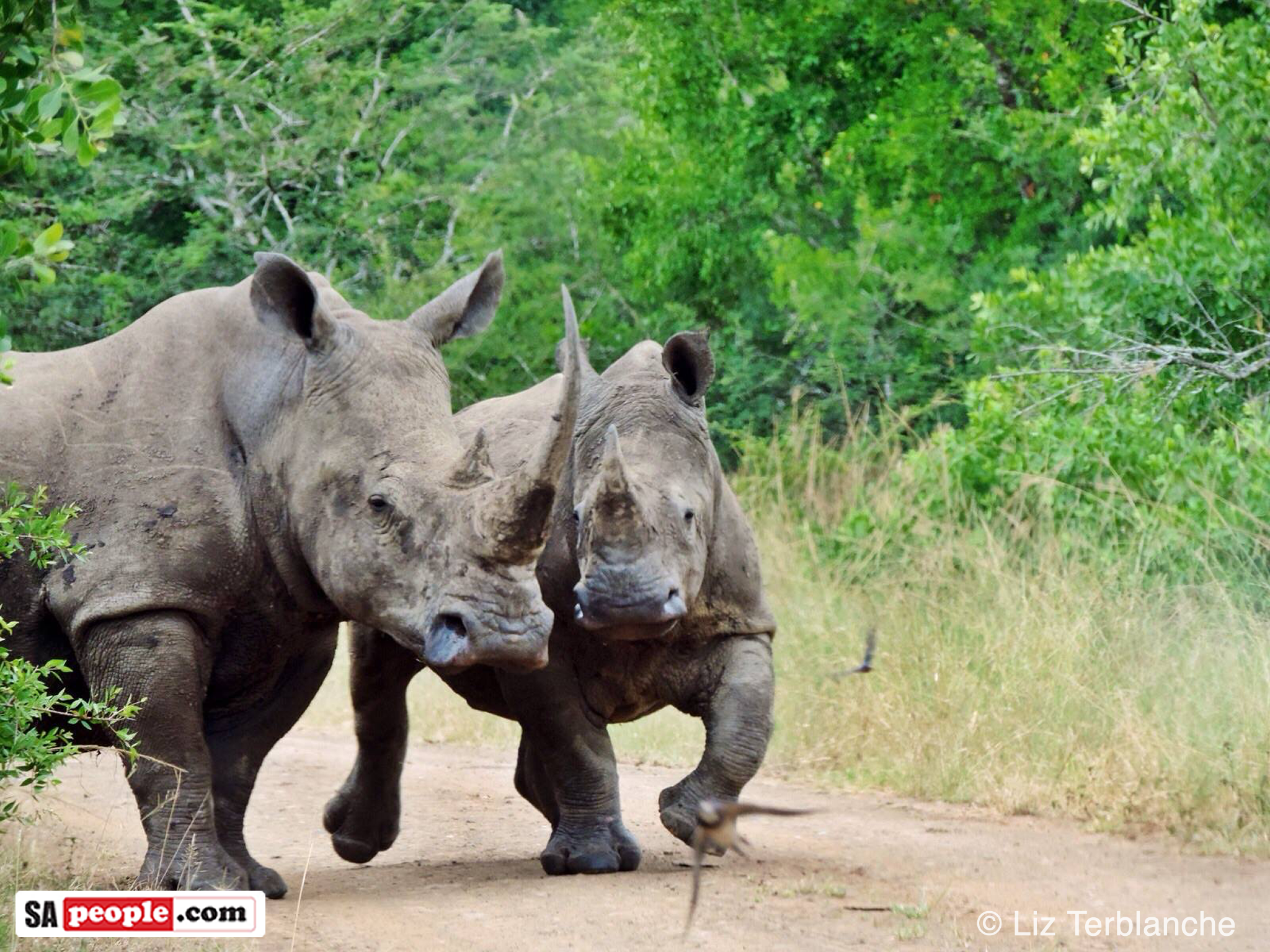 Rhino Poaching arrests got a boost during April with the assistance of a couple of tourists in the Kruger National Park (KNP), helping to bring the total poaching suspects arrested in the Kruger in the month of April to 28.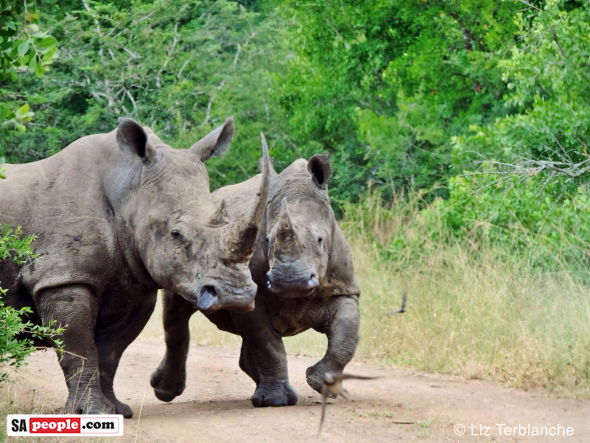 South African National Parks (SANParks) announced this week that they had arrested a further six suspected poachers and wounded one in two separate operations.  Anti-poaching operations in the Kruger have been bolstered recently with additional aerial and canine support…and alert tourists!
SANParks said that in the first operation, in the Stolsnek section – south of the Park, Rangers with close helicopter and dog unit reaction support arrested three suspects and recovered a firearm, ammunition and two freshly chopped off rhino horns.
In the second operation in the Phalaborwa section – north of the Park, a further three suspects were arrested and one wounded and is receiving medical attention under police guard. A 458 rifle, ammunition and illegal hunting equipment were also recovered.
According to Oxpeckers.org, an environmental news site, it was near the Phalaborwa gate that the tourists spotted two suspects last Saturday afternoon. They immediately contacted rangers who called in the assistance of the SA Police Services (SAPS).
SANParks said it was a "dramatic swoop shortly before sunset on 25 April 2015" with the rangers being supported by the Dog Unit, the SAPS reaction team and a helicopter donated by the Howard Buffet Foundation (who has donated millions to help).
According to SANParks spokesperson, Reynold Thakhuli, these "latest arrests bring the total for the year within the KNP to 62 arrests."
Thakhuli said SANParks, together with its partners SA Police Services and SA National Defense Force, are focused on winning this war at all costs…"and we will leave nothing to chance in protecting our rhino in this iconic park and in our other national parks."
Meanwhile in KwaZulu-Natal a Durban schoolboy Luke Cuthbert (9), from Westville Junior Primary, became a hero last week when he helped save the life of a rhino. Luke noticed a rhino with a snare around its foot and photographed it. With his parents' help he notified rangers in Mkhuze Game Reserve and they were able to attend to the injury. According to the vet, Dr Mike Toft, who treated the rhino bull, the injury had been caught just in time and that "it's lucky that we got it off when we did".
Luke's mom told South African media that the 9-year-old is "thrilled that there is one less dead rhino".
If you're on holiday and notice anything suspicious – please call SANParks Emergency Call Centre: 013 735 5516 / 076 801 9679.