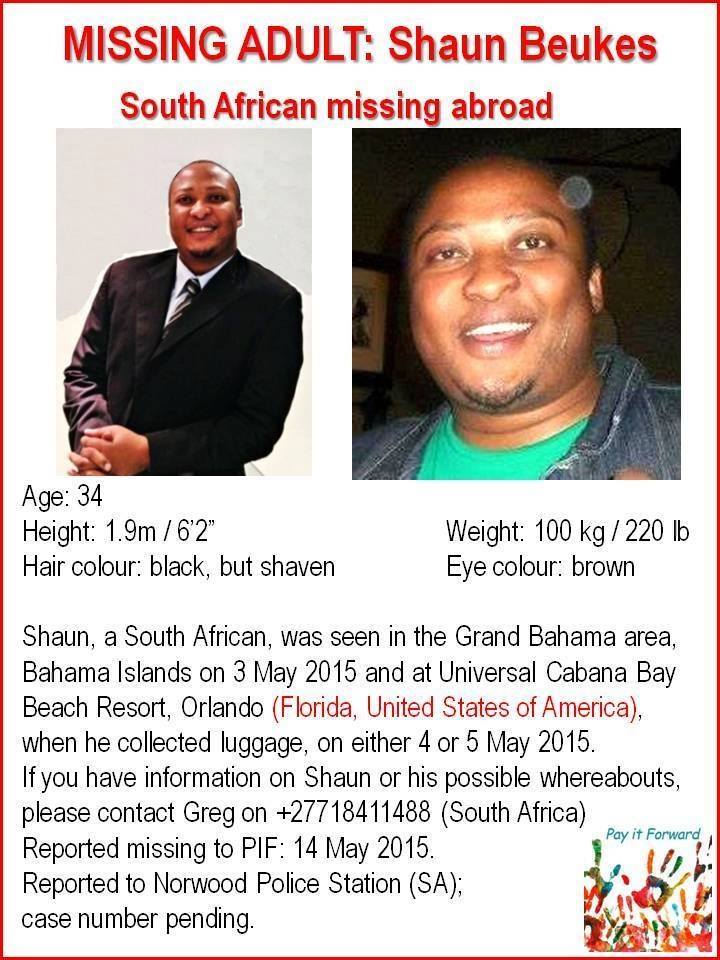 A South African 34-year-old male, Shaun Beukes (known as Shauny B to his friends) has reportedly gone missing in the USA.
According to friends of his who contacted SAPeople no one has heard from him in the last few days and he missed his flight home to South Africa. Shaun was apparently in the USA on a business trip.
If you know anything about his disappearance, please contact the numbers below.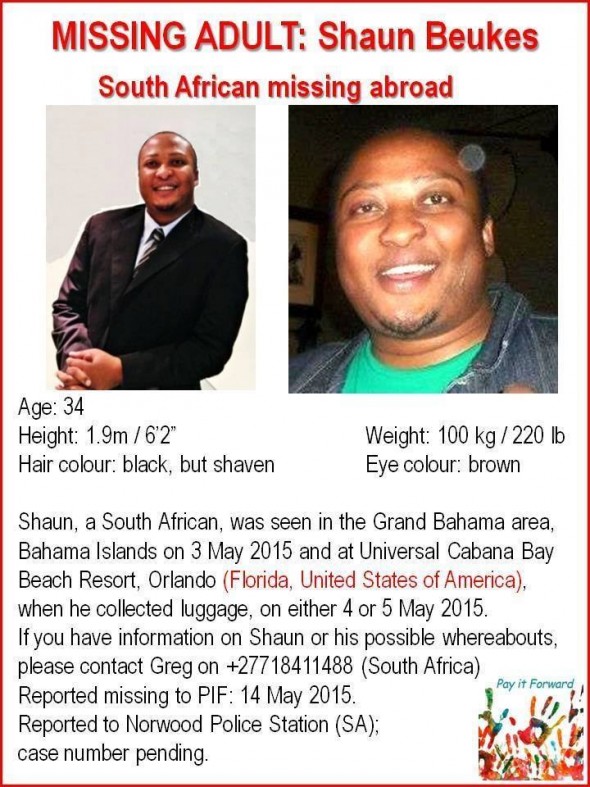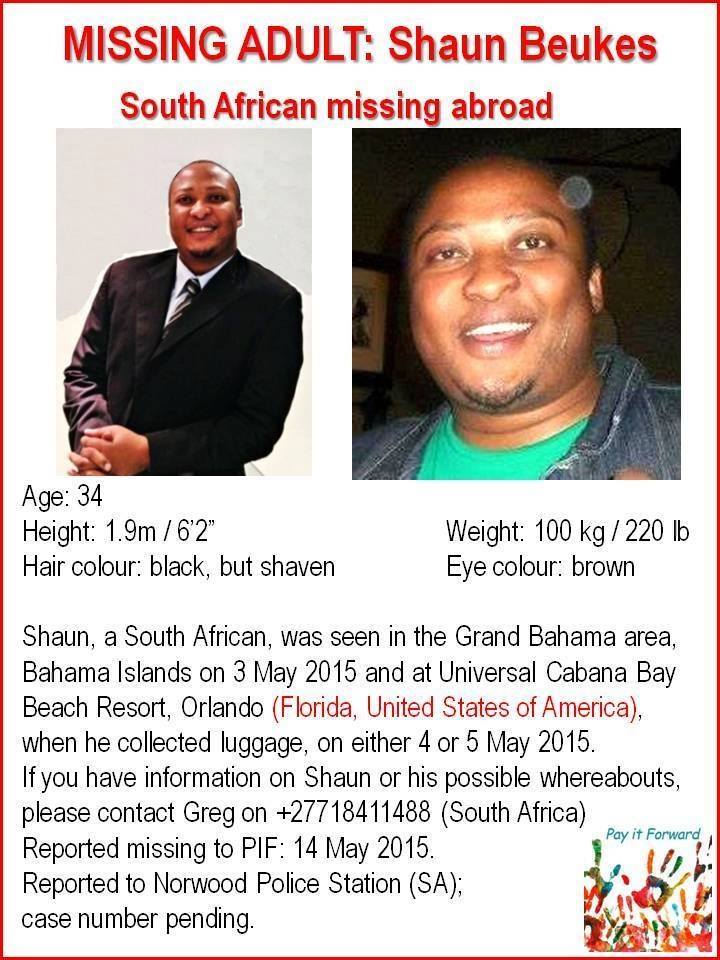 PLEASE SEE UPDATE HERE (20 MAY 2015) – SAD ENDING TO SHAUN BEUKES SEARCH