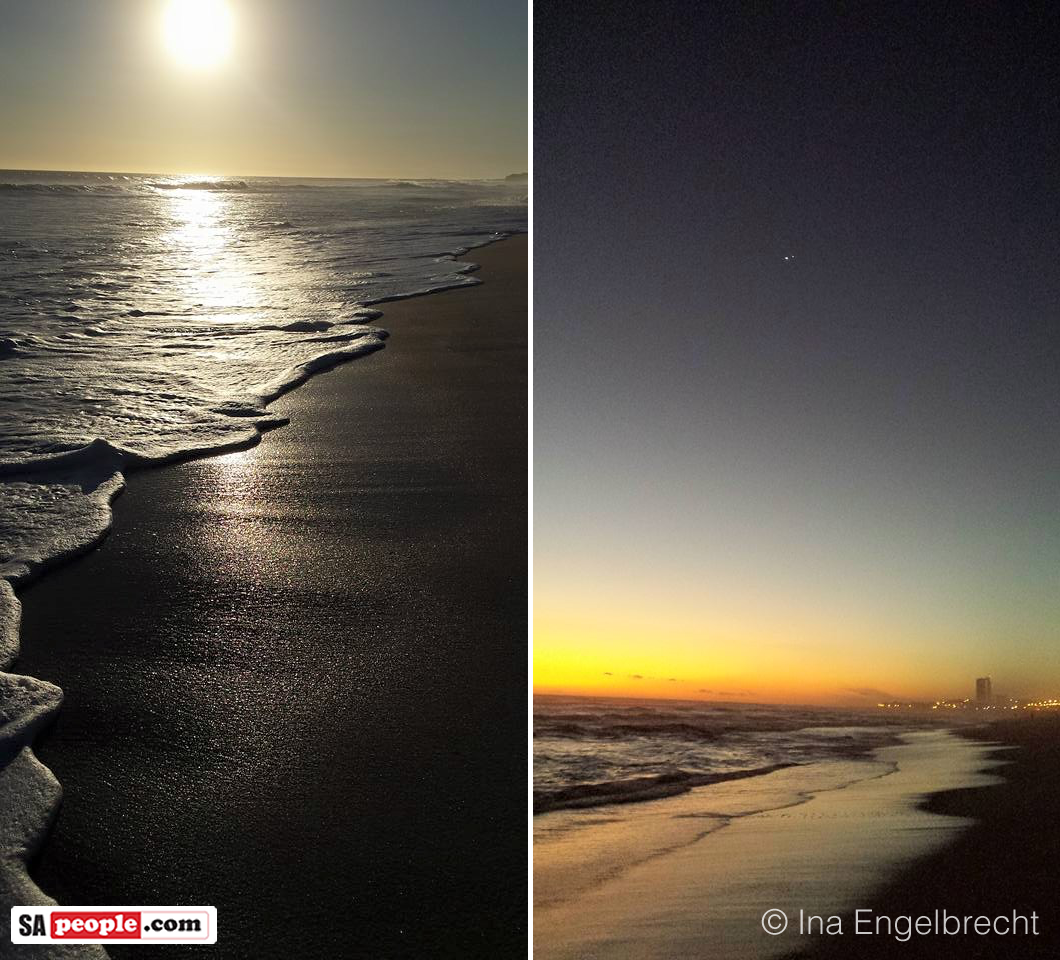 The brightest stars – well, planets – in the sky over the past month have been Jupiter and Venus as they've danced closer together. Last night – 30 June 2015 – they were at their closest, separated by just a fraction of a degree…as can be seen in the picture below, taken at Blouberg Beachfront in the Western Cape of South Africa last night.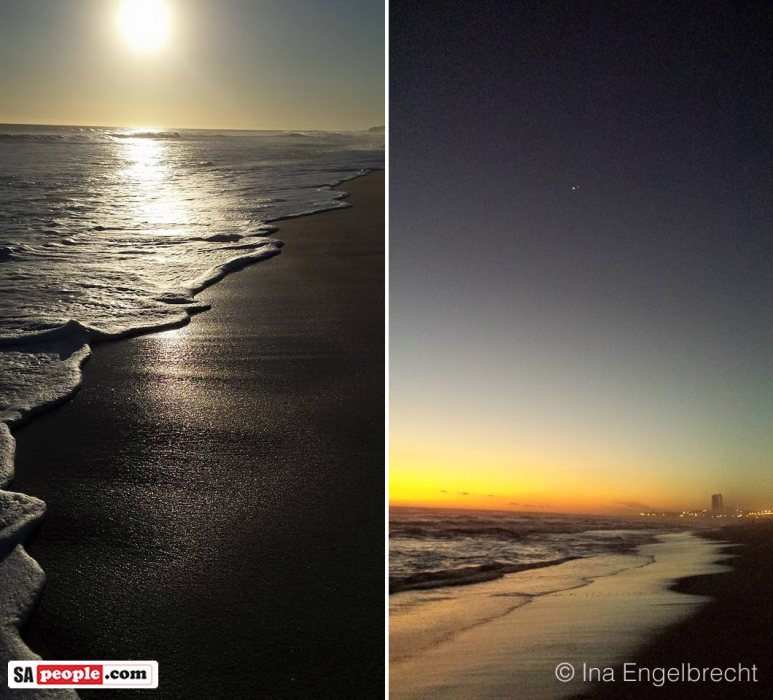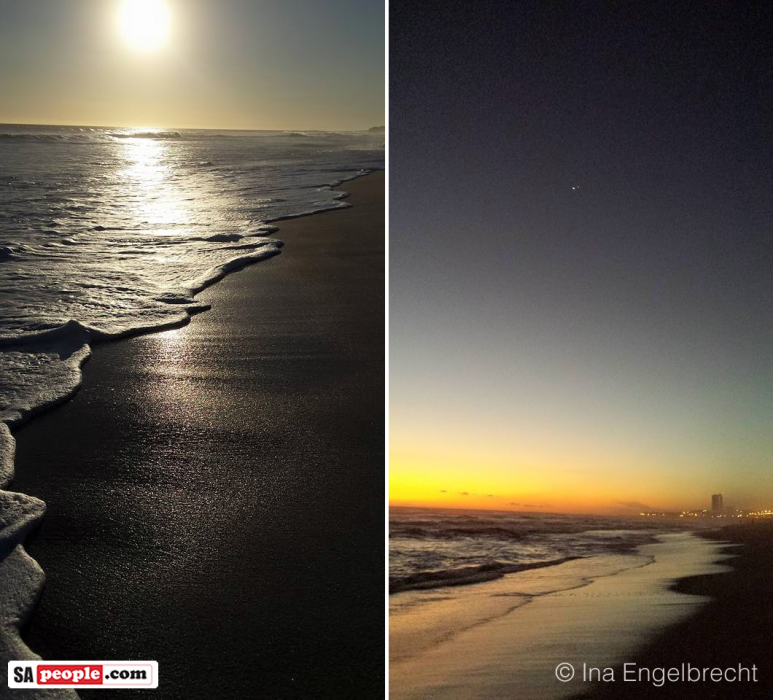 Officially the planets' conjunction occurred at 6:02 am (South African time) this morning.
Below is a selection of some of the photos South Africans around the world have taken of Jupiter and Venus in the lead-up to this ultimate conjunction.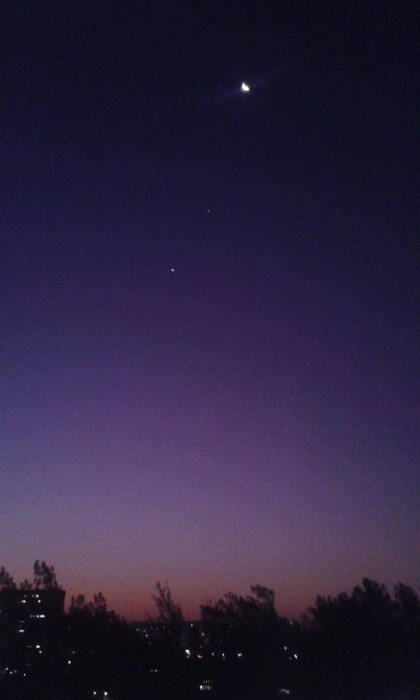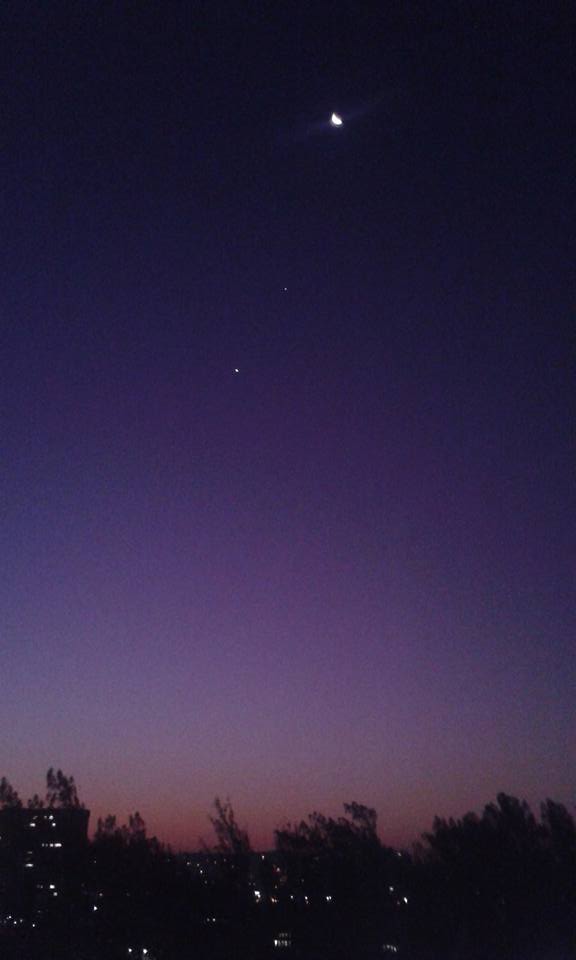 A 'conjunction' occurs when two celestial bodies (be it planets, the moon and/or stars) appear to be extremely close to each other.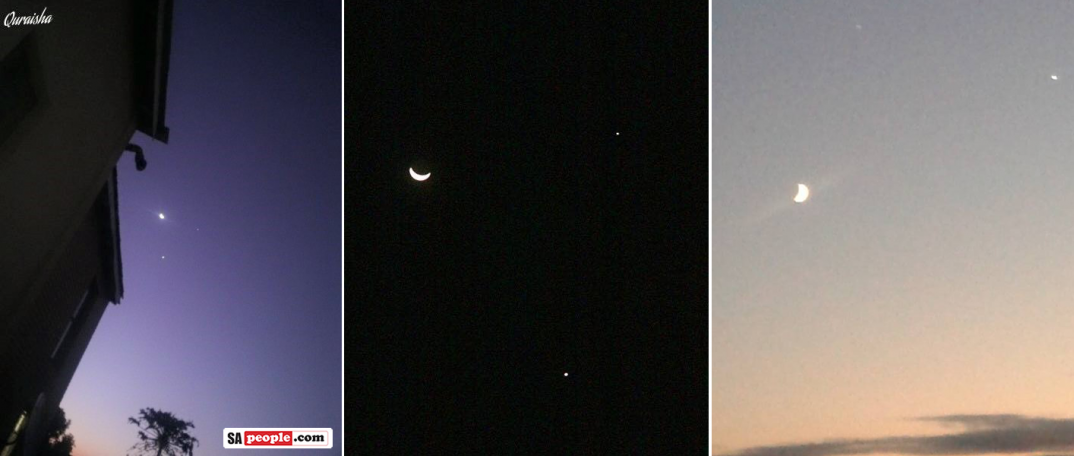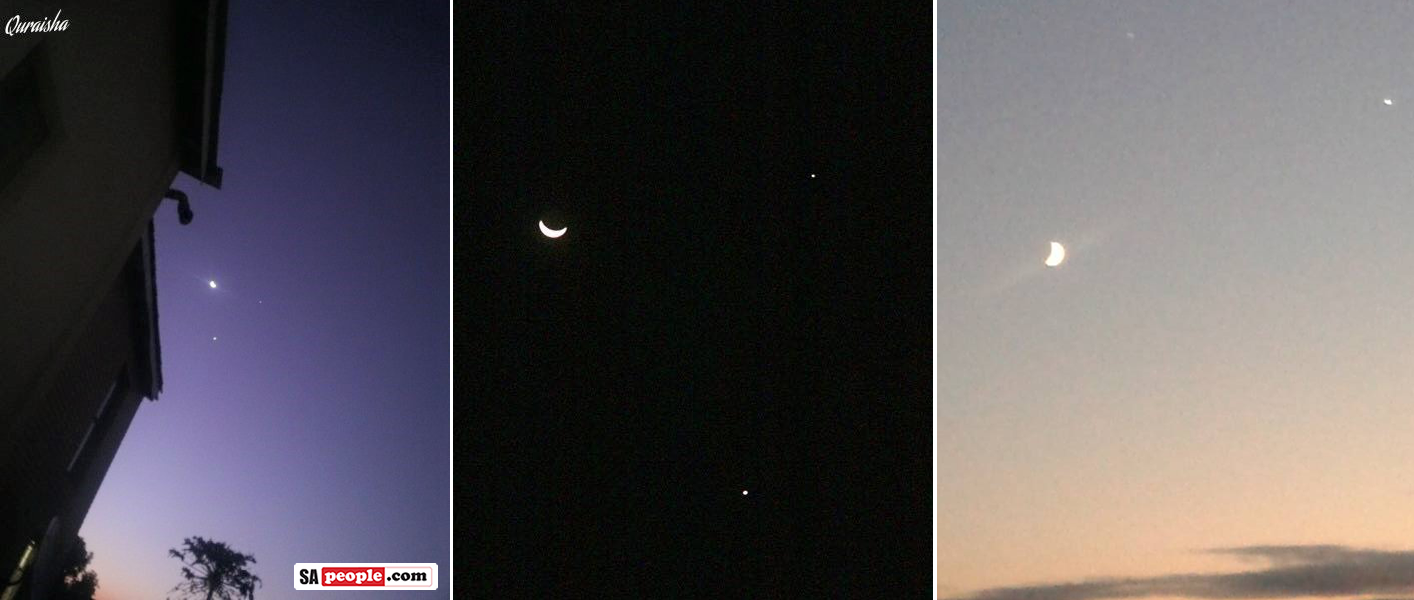 It's not that rare although it is rare between Jupiter and Venus, occurring only once every five to ten years. (Some say the 'Star of Bethlehem' was a conjunction of Jupiter and Venus, and that this is the first time in 2,000 years that the conjunction has been as bright and as close.)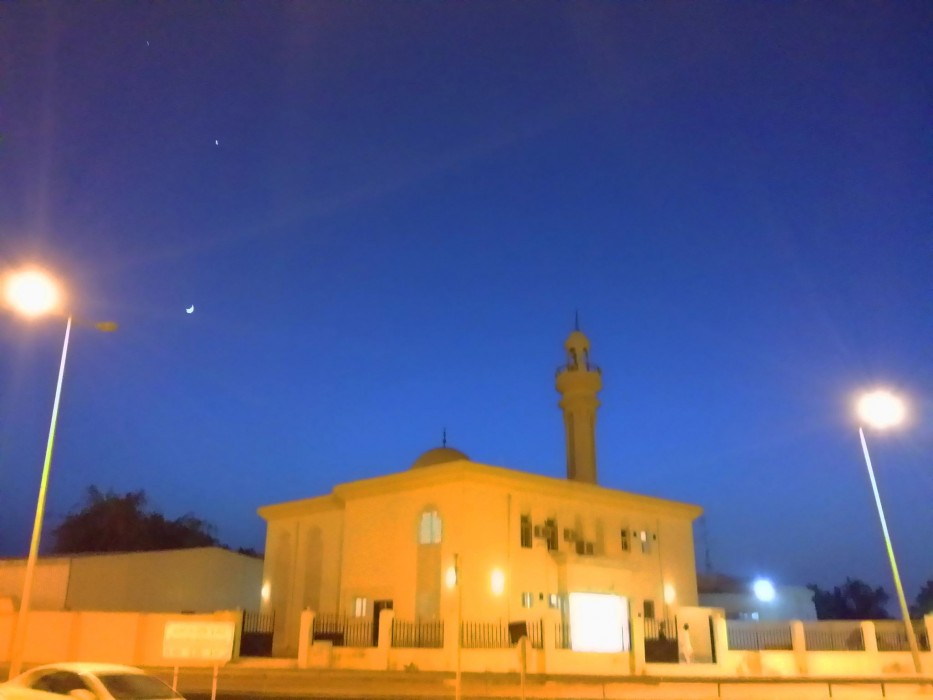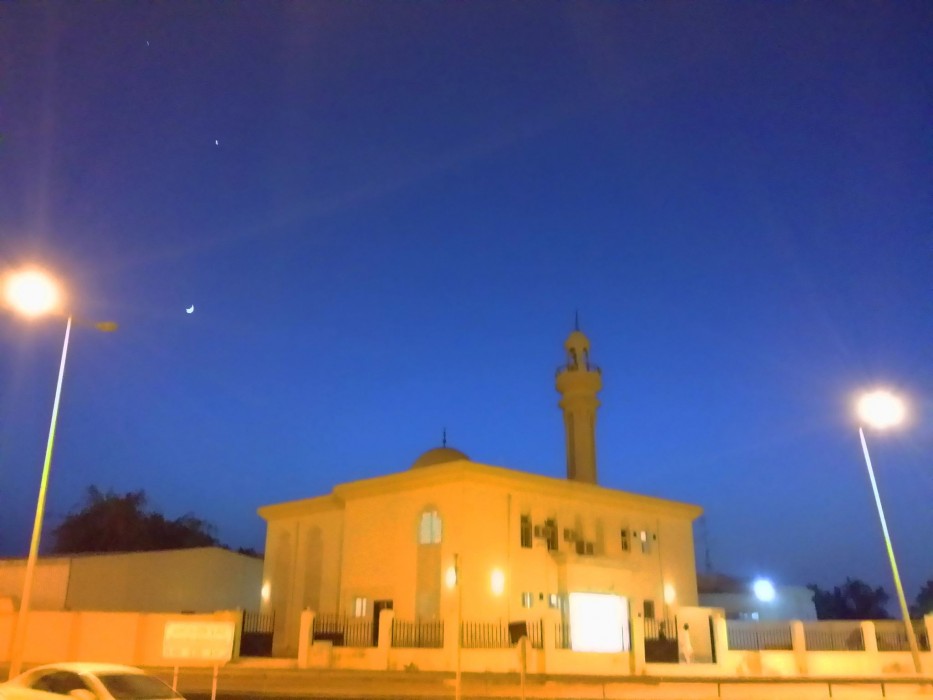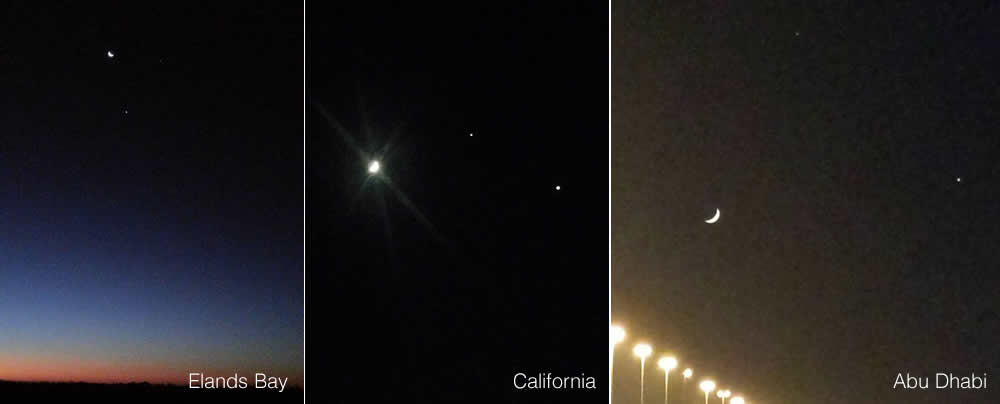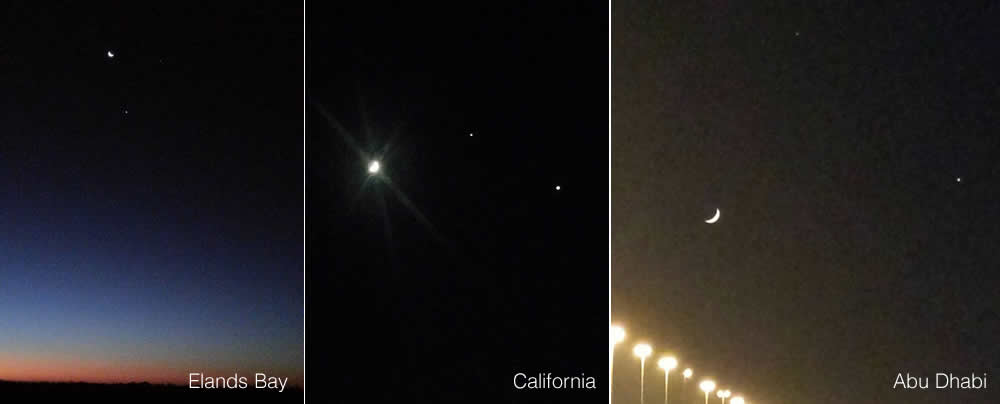 During last night's phenomenon the two planets – representing love and luck – were so close they mimicked a double star. Some call it a Super Star.
In reality the two planets were separated by approximately 800 million kilometres. Venus was 46-million miles away from Earth, while Jupiter was about 12 times further away, at about 560-million miles away.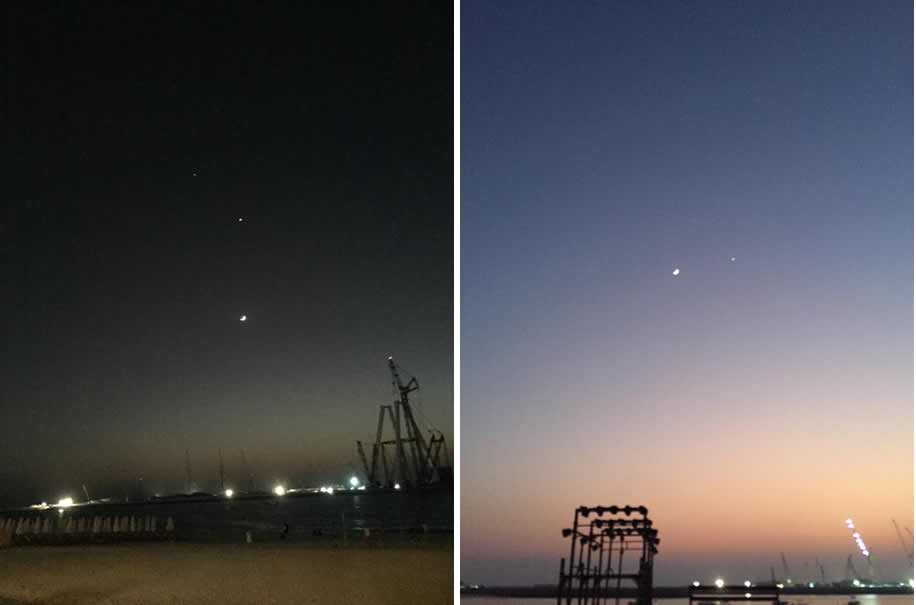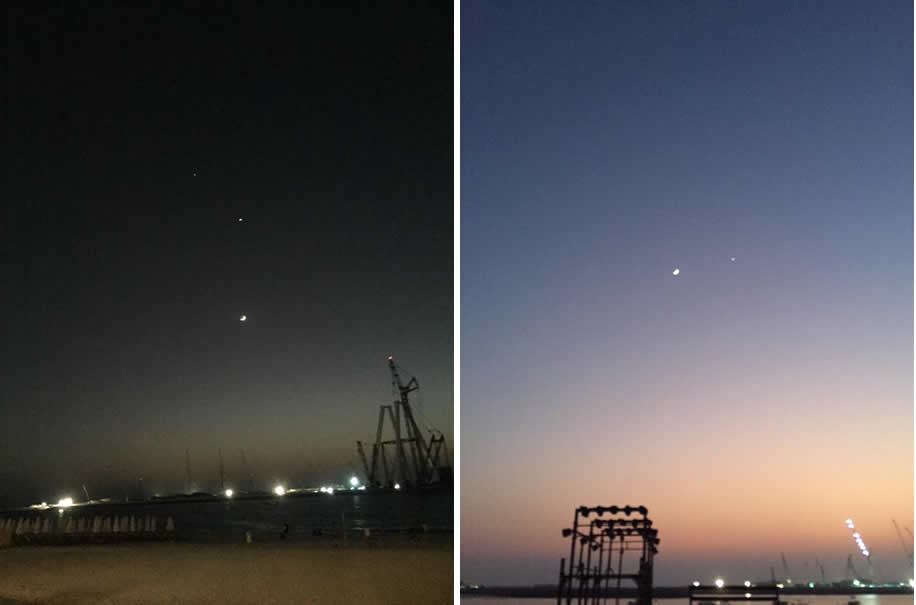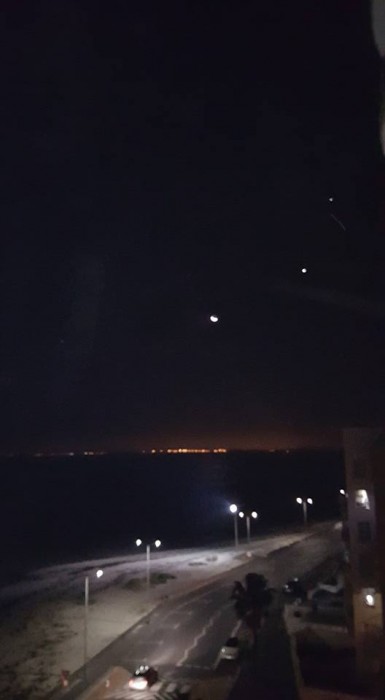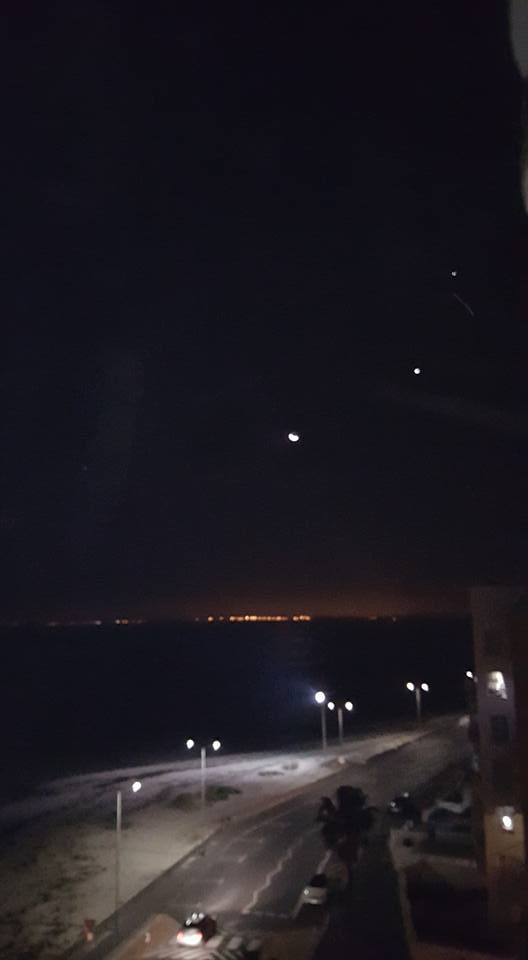 On 20 June 2015, the crescent moon was also close to the interstellar pair, resulting in a brilliant "love triangle" in the sky. Last night however the moon was on the other side of the sky.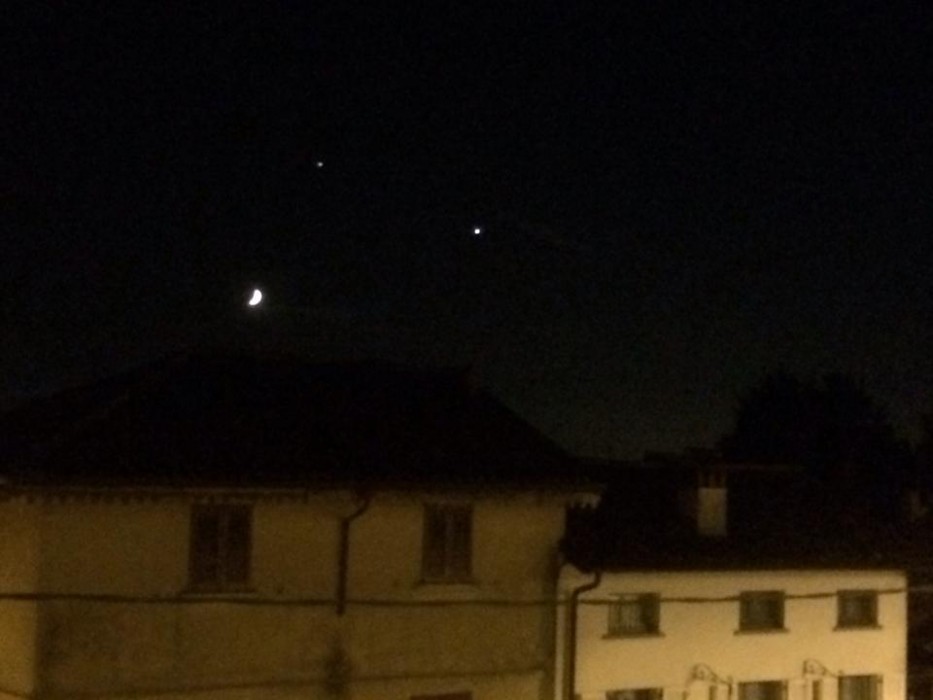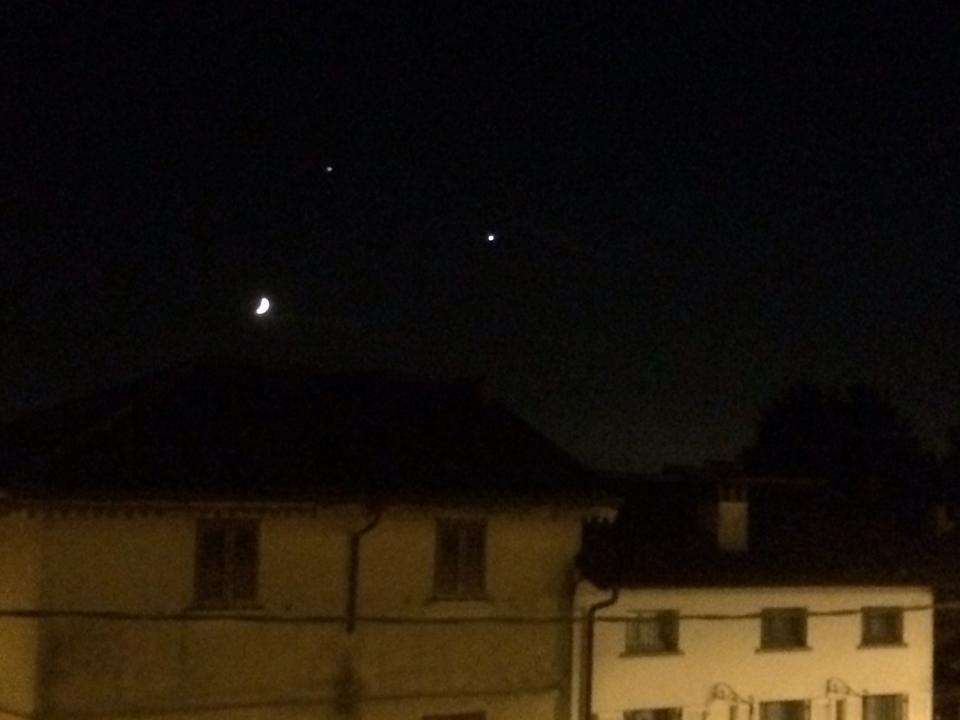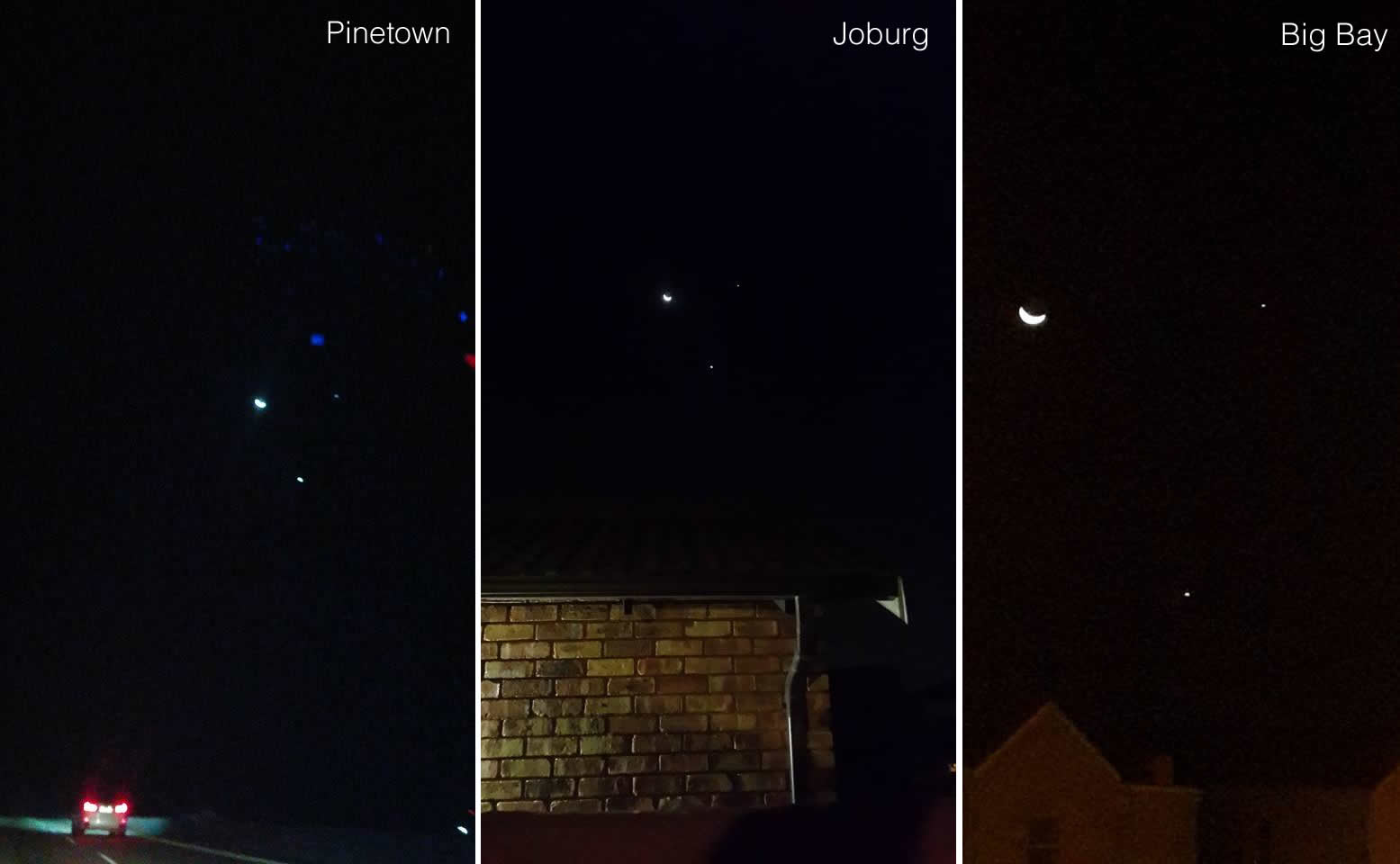 The next few nights will still make spectacular viewing – tonight they will bask in full moon light – as the two planets move away from each other since Venus, the planet closest to the sun, orbits the sun far quicker than gas giant Jupiter.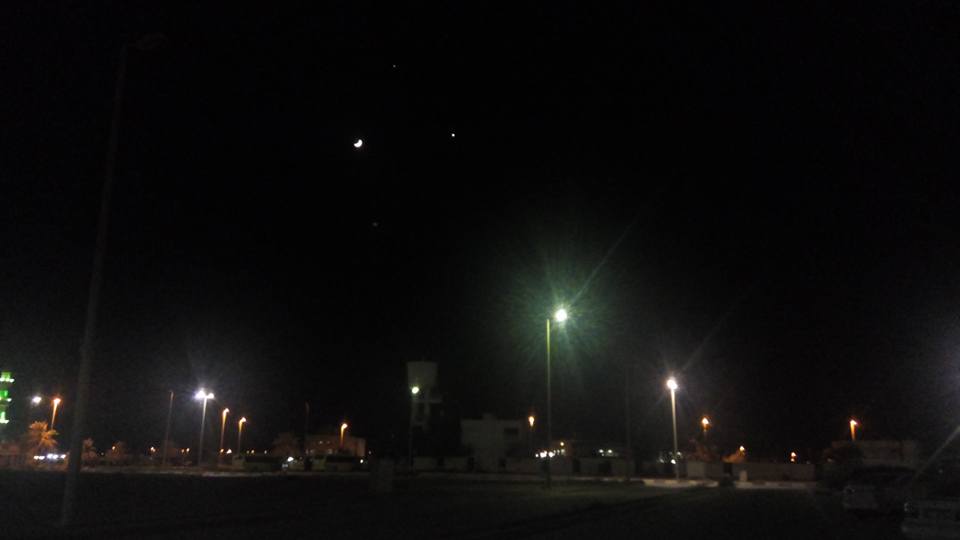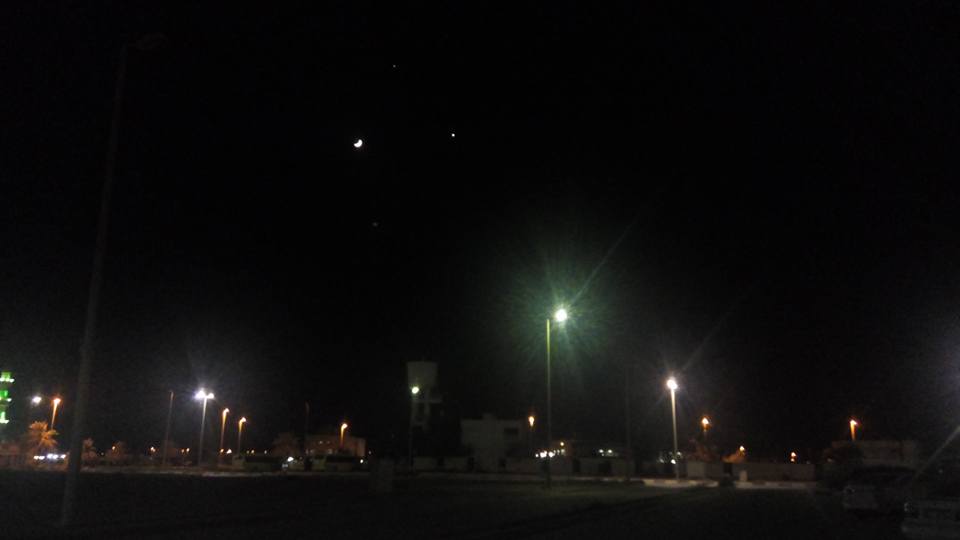 To see the dazzling planets for yourself – look out for the first two 'stars' to appear in the evening sky. The cloud-covered Venus is the brighter one.
And don't forget that full moon tonight…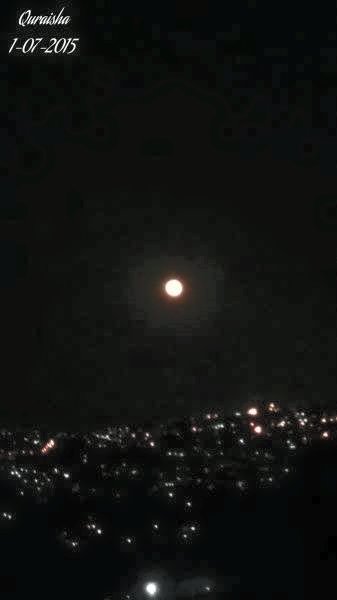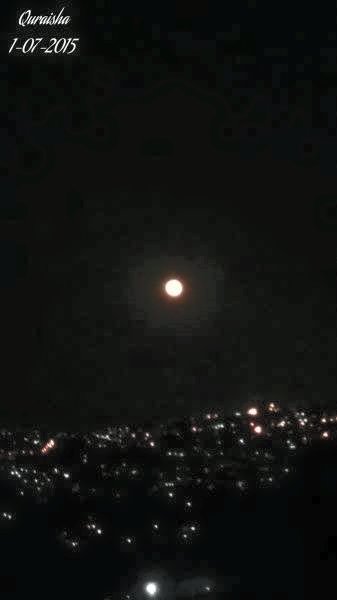 Watch Video – NASA's Bill Cooke Talks Planetary Conjunction of Venus and Jupiter