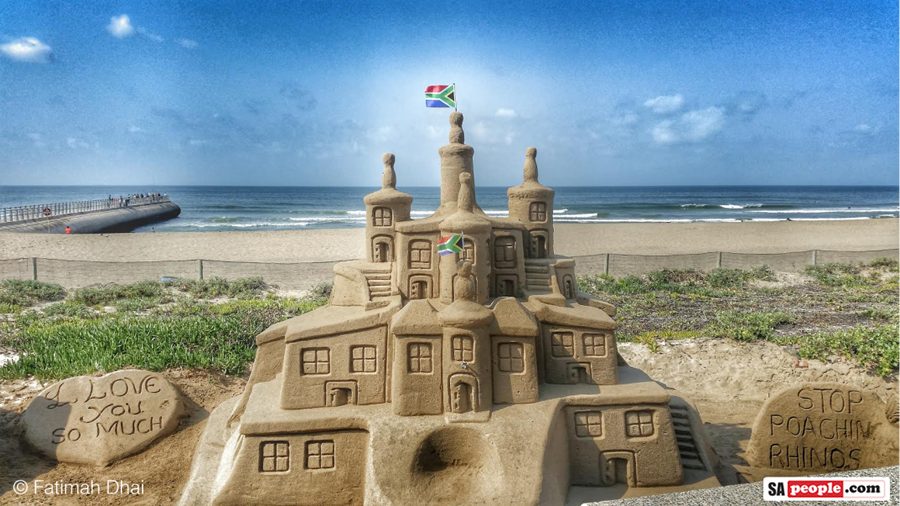 Along the coast of South Africa from Cape Town to Durban, South African sand artists have been raising awareness about Africa's wildlife and the poaching crisis…so that the photos international tourists take back home with them, carry this important message to the rest of the world.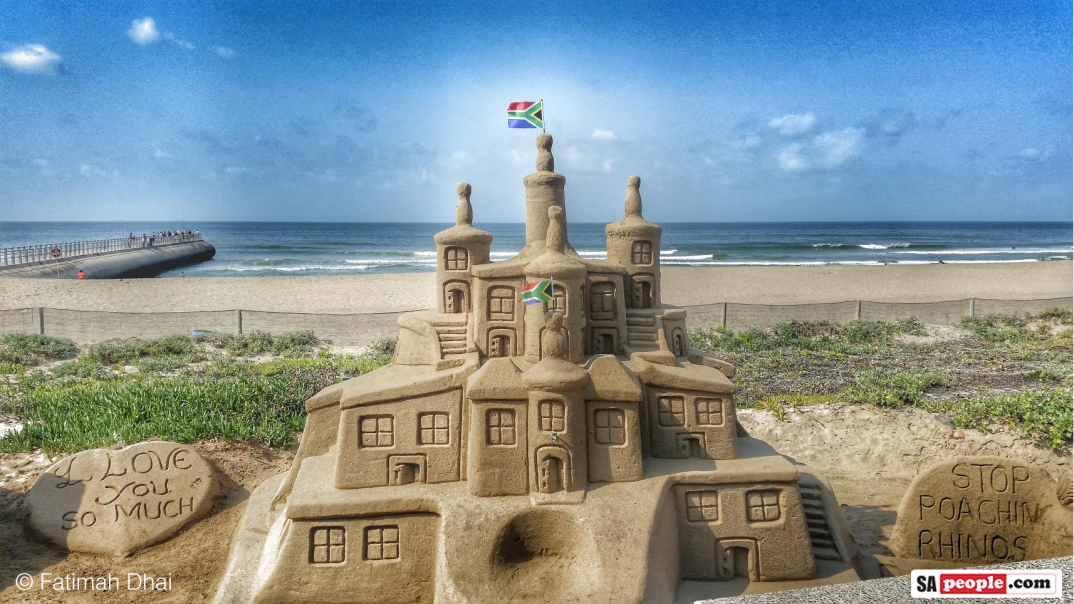 The beach sculptors are famous for creating newsworthy masterpieces – from the ill-fated Air Malaysia to President Zuma's controversial home (and "fire pool") at Nkandla.
One of the most popular pieces on many of the beaches is the "Big 5" (referring to South Africa's elephant, rhino, lion, buffalo and leopard).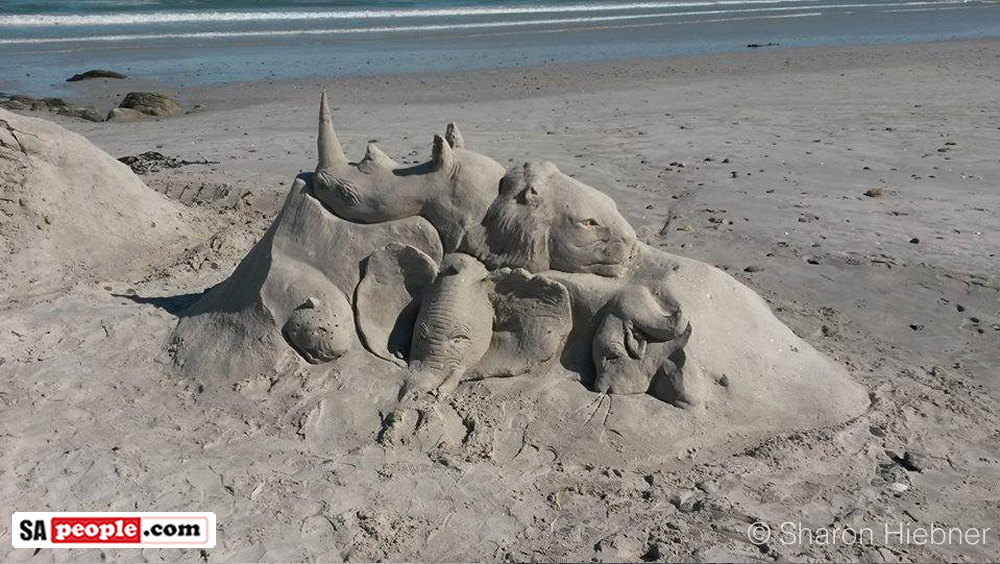 These are a lot more than "sand castles" – they are made by talented artists…one of whom is seen relaxing on one of his works of art below, on a beach in Durban.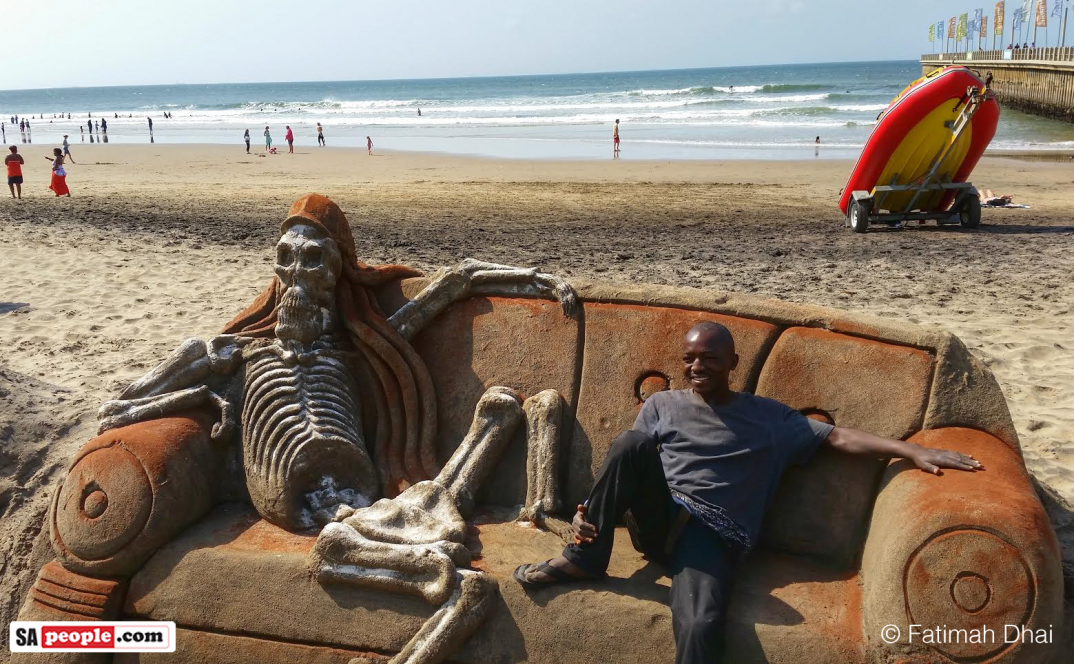 The latest tributes includes one at Umhlanga Beach in KwaZulu-Natal to Cecil, the lion from Zimbabwe whose death – caused by an American hunter – caused an international uproar.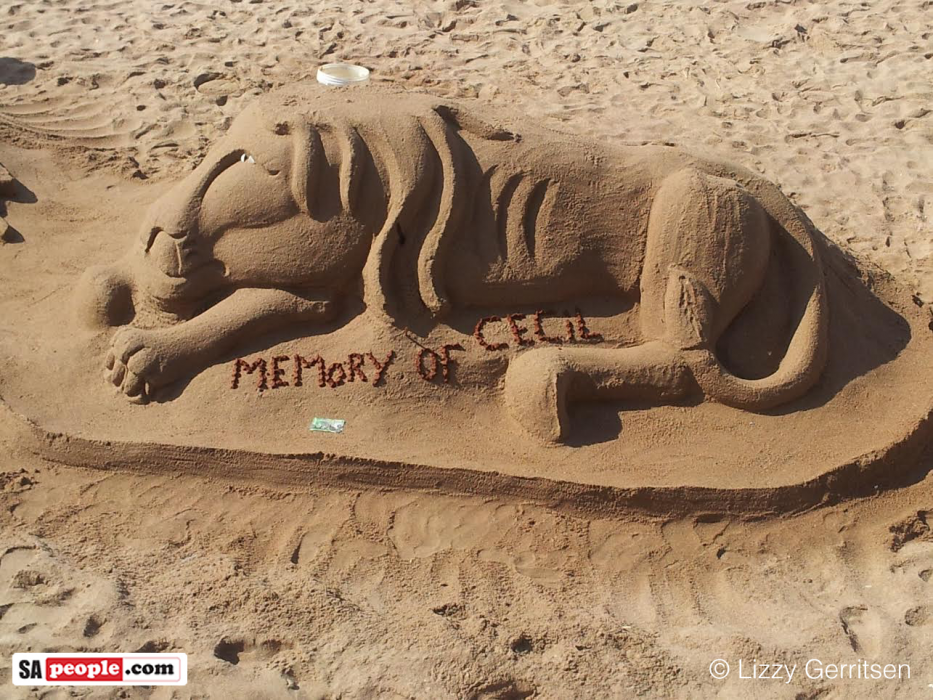 If you're on holiday in South Africa – look out for the awesome sand art from Melkbos in the Western Cape to Plettenberg Bay and Durban beaches…