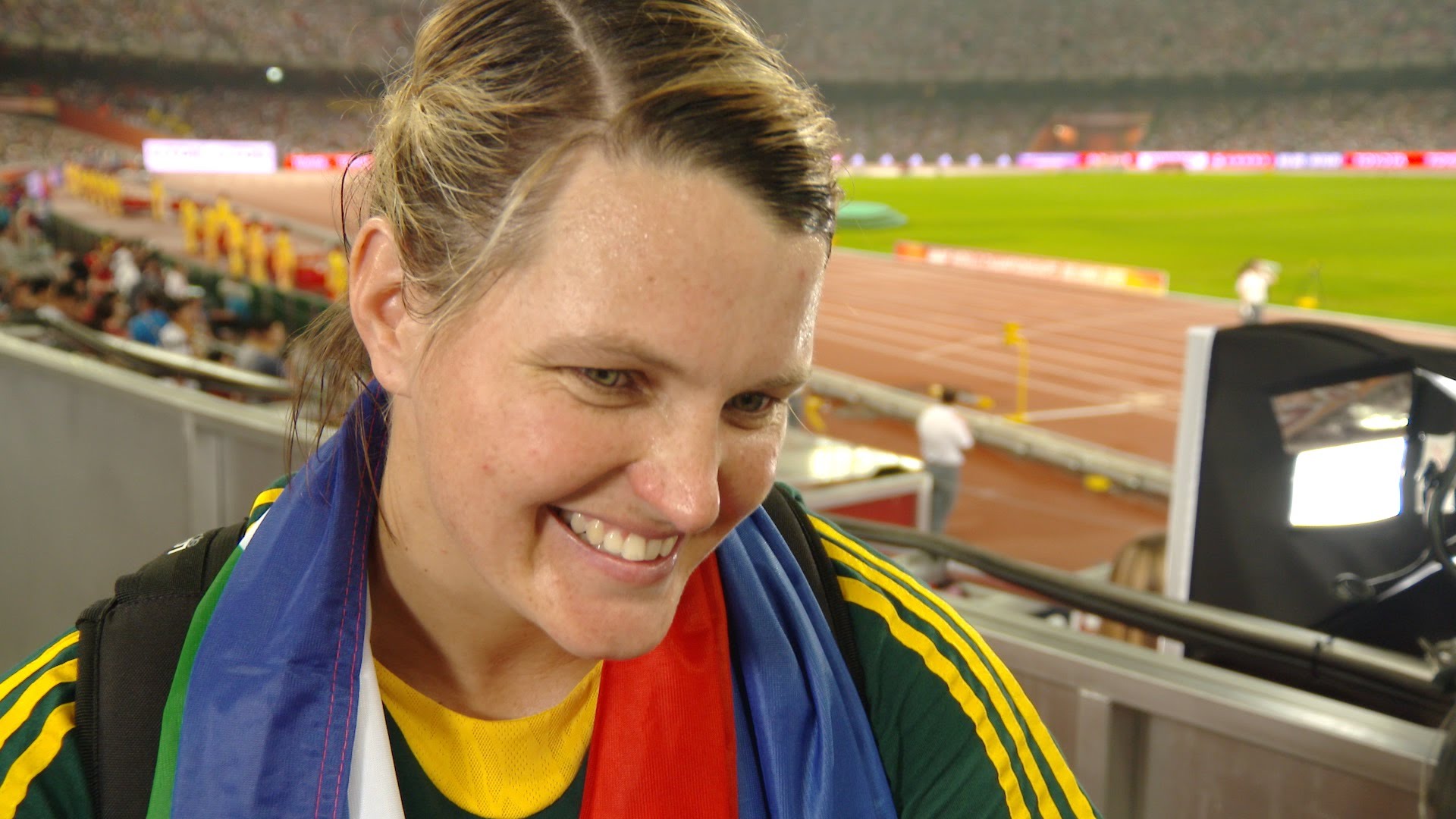 Congratulations to Sunette Viljoen! This afternoon she won the Bronze Medal in the IAAF World Championships Women's Javelin Throw Final with a throw of 65.79.
The gold went to Kathrina Molitor of German (67.69) with Lu Huihui of China (66.13) claiming silver.
A delighted Sunette said afterwards (see video below) that she is feeling "very, very happy, very blessed, very pleased" and that she'll celebrate with a "small beer" tonight.
This is South Africa's third medal in the International Athletics competition in Beijing, China, after  Wayde van Niekerk's awesome gold win in the Men's 400 metre final and Anaso Jobodwana's bronze in the 200m.
Sunette (31) used to prefer running the 400 m herself, but her strong arm throwing a cricket ball so impressed her headmaster that he told a teacher that if she could help Sunette throw 35m with a javelin she could coach her.
According to the IAFF website, "Viljoen agreed reluctantly because she had previously failed to control the spear. However, the result a few days later was 36.92 and since then it has never been the same again."
WATCH VIDEO INTERVIEW – WCH 2015 Beijing – Sunette Viljoen RSA Javelin Throw Final Bronze