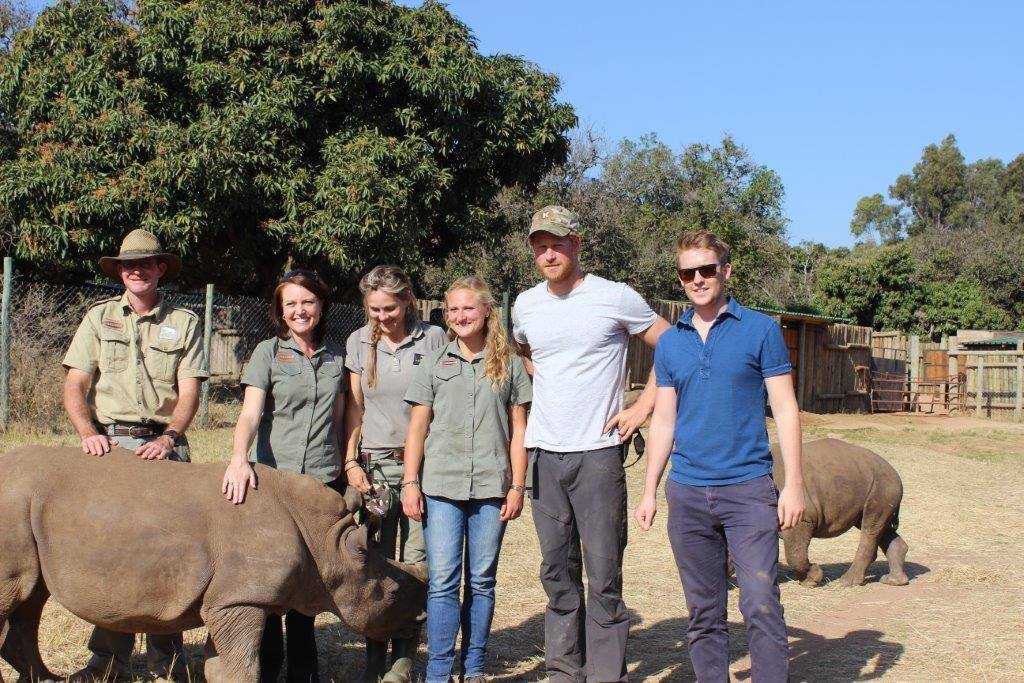 Prince Harry: "I've come all the way to Africa to be free…"
It seems Prince Harry's trip to Africa has not only been great for conservation…it's been a fantastic moment of freedom for him. In an article in Britain's 'Mail on Sunday' today, the Prince is quoted as insisting on sleeping under the African sky rather than in a tent, saying: "I've come all the way to Africa to be […]

It seems Prince Harry's trip to Africa has not only been great for conservation…it's been a fantastic moment of freedom for him. In an article in Britain's 'Mail on Sunday' today, the Prince is quoted as insisting on sleeping under the African sky rather than in a tent, saying: "I've come all the way to Africa to be free. I'm taking my bedroll and I'm sleeping by the fire."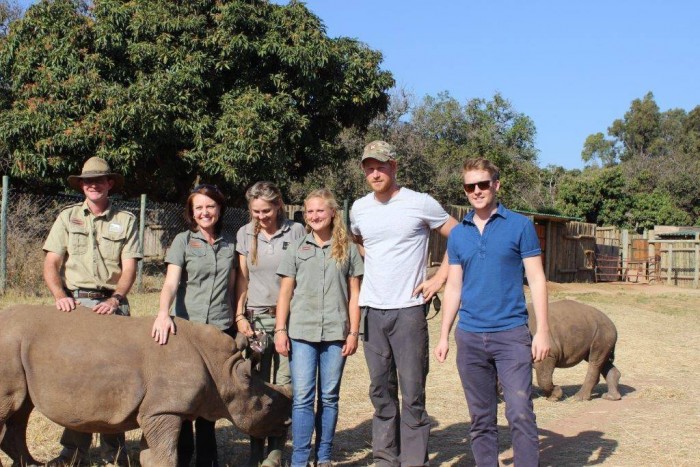 According to Barbara Jones, reporting from Namibia, the Prince has told a friend that "I have to go along with the way my life is, and in many ways I'm very privileged. It's how things are and I know what I have to do. But I want to spend time out here regularly, it's become really precious to me and I'm learning a lot."
After more than a decade of full-time military service, including tours in Afghanistan, Prince Harry ended his career with the British Army in June 2015 and embarked on this three-month stint in southern Africa working on the frontline of conservation projects.
Working closely with conservation experts, the Prince is gaining a first-hand insight into Africa's urgent need to protect our natural heritage and support both wildlife and local communities.  His programme includes activities in Namibia, South Africa, Tanzania and Botswana.
Part of his stay has included first-hand experience of poaching attacks on elephants and rhino (which are both being killed at alarming rates, threatening the survival of both species) – the Prince was reportedly engaged in a battle with rhino poachers in the Kruger National Park. He has also been assisting world leading veterinarians to save Africa's threatened animals. In the UK article the Prince is seen monitoring a lightly-sedated lion's heart-rate while a vet draws blood from the animal for tests.
According to Jonathan Baillie, Director of Conservation Programmes at the Zoological Society of London, Prince Harry's older brother William "has played a vital role" in addressing the poaching crisis and helped put "the fight against the illegal wildlife trade on the agenda of the Presidents of both the United States and China."
Baillie says that after this three-month experience "Prince Harry will be one of the best-informed ambassadors for the conservation community on what is really happening on the ground in Africa."
Harry hopes to take the new information home to the UK where he and William will together work out a "strategy for doing more in Africa and to encourage new conservation initiatives." (In Namibia Harry has even been able to witness the drastic – but sometimes necessary – measure of removing rhino horns to prevent them being poached, as occurred in KwaZulu-Natal this week.)
The photos in the Mail on Sunday show a relaxed Prince enjoying life on a wildlife reserve in Namibia away from the paparazzi and pressures of his public life. He has apparently even joked to his companions about being a "bad uncle" because he wasn't there for Princess Charlotte's christening.
The Prince apparently mucked in during his stay on the Namibian reserve, and helped out with cooking and cleaning in the bush. He also delighted shoppers in Omaruru by acknowledging they had correctly identified him and shaking their hands…but putting his finger on his mouth to ask them not to make a fuss.
The Prince's private visit to South Africa ends in mid-September. On his return to the UK, he will – as a volunteer – assist soldiers with their rehabilitation, and is also sure to be busy in his role as Honorary President of the Rugby World Cup 2015.
Prince Harry will return to South Africa and Lesotho for an official visit between 26th November and 4th December. According to Buckinham Palace, the visit to Lesotho is on behalf of his charity Sentebale, where he will officially open their Mamohato Children's Centre, supporting children living with HIV.
To view the photos of Prince Harry in Namibia, please visit the Mail Online.