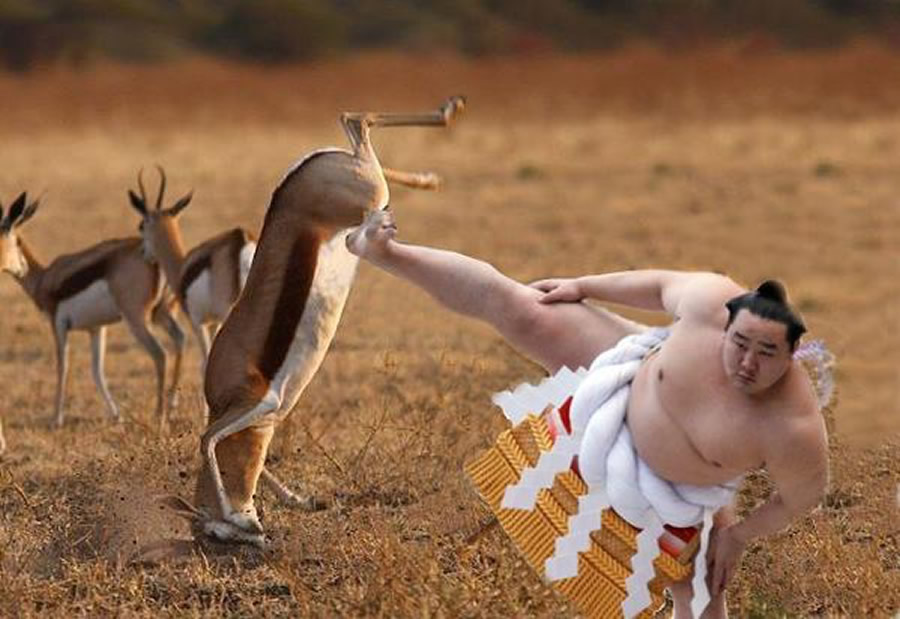 By popular demand, here's a collection of the Springbok World Cup Rugby jokes that are currently being churned out faster than tuna rolls on a sushi train. Thank you to everyone who submitted these pictures, memes and videos…
Japan did it. They beat the Springboks 34-32 in what is being called the biggest world cup shock in history…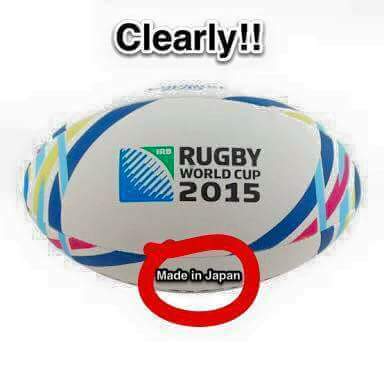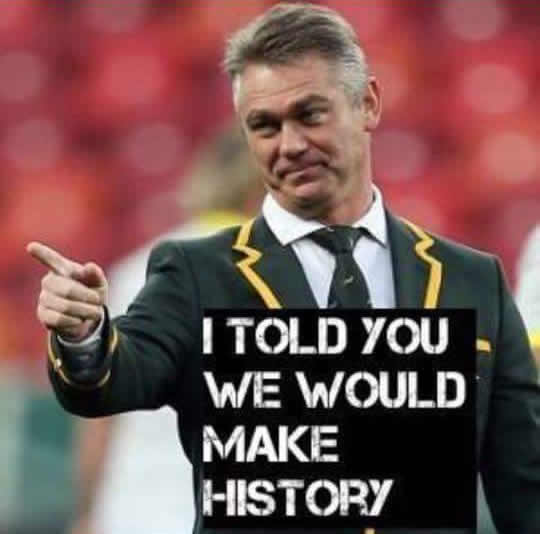 Everyone was shocked…
from current Springbok coach Heyneke Meyer,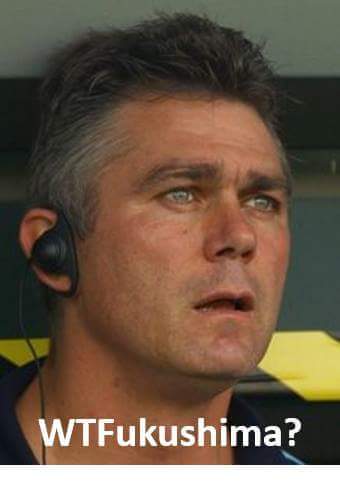 to the team's former coach Peter de Villiers,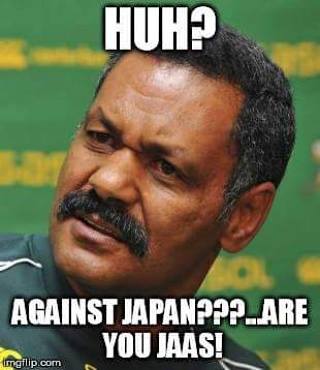 Minister of Sport and Recreation, Fikile Mbalula,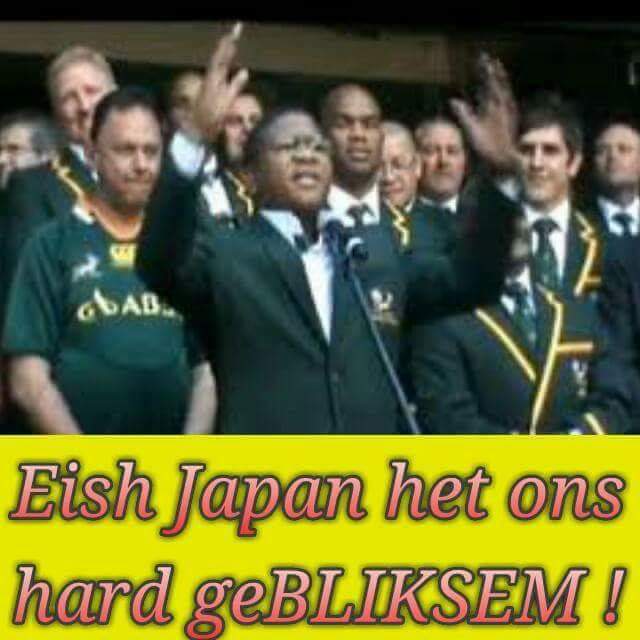 and even non-South Africans…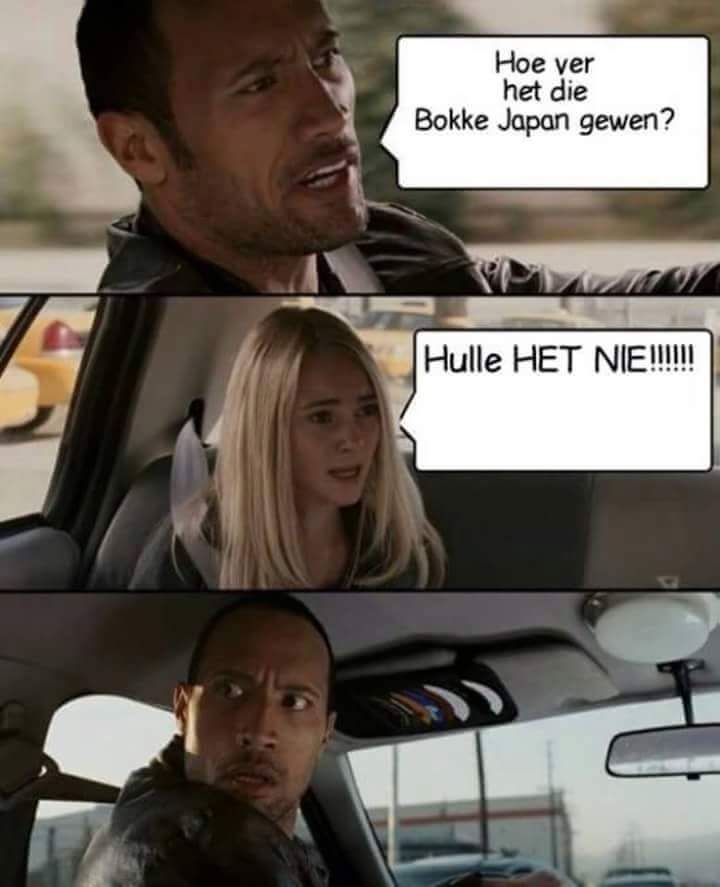 Some laughed…
Some freaked out…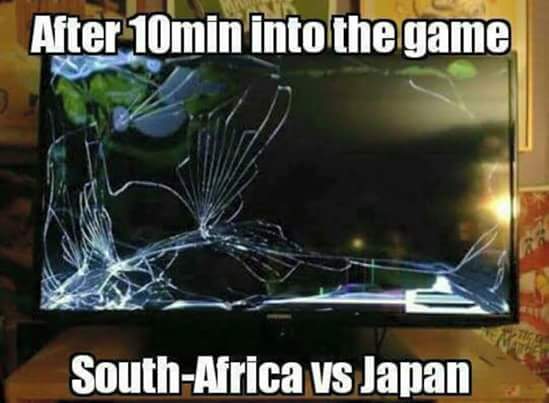 And couldn't stay calm…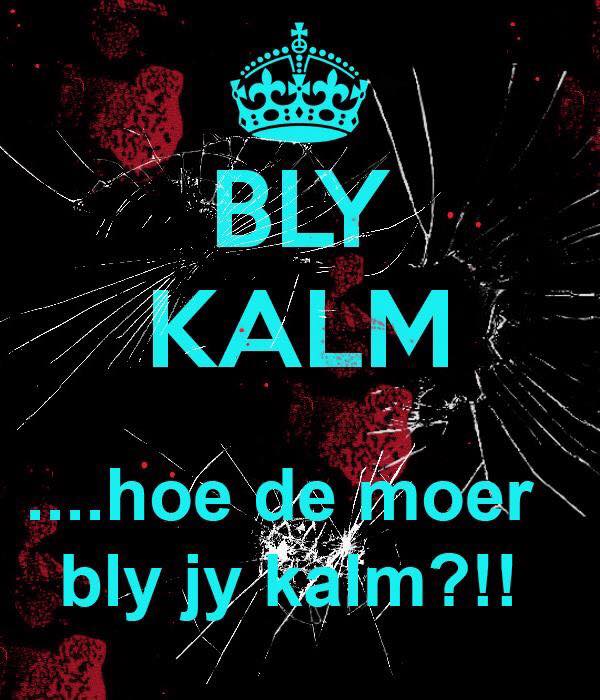 They were a little embarrassed…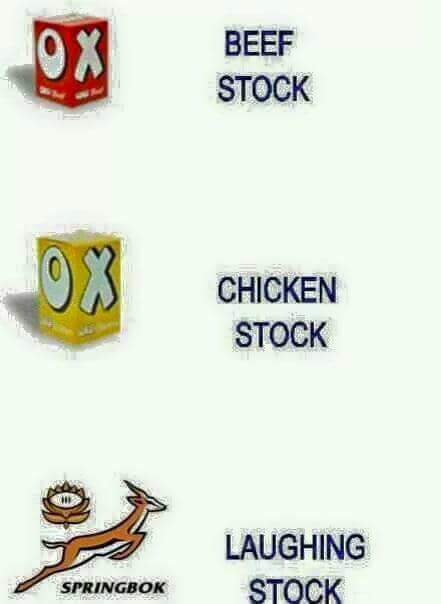 And started blaming one person in particular…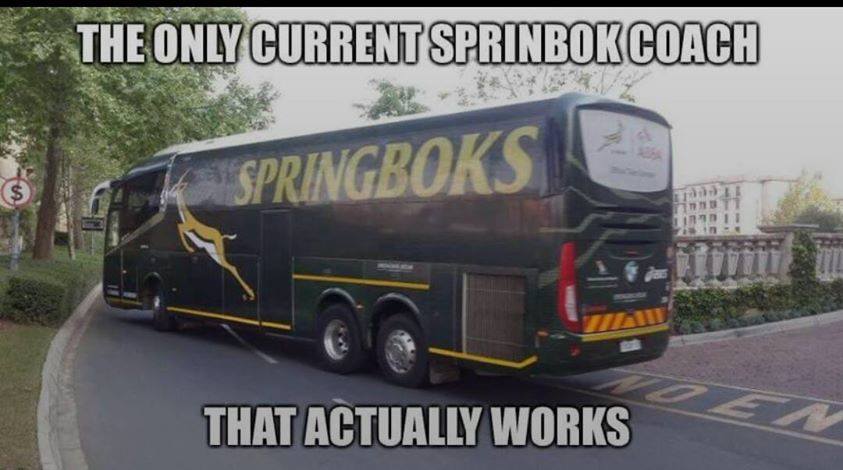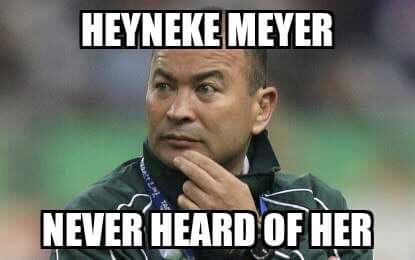 They joked he needed help…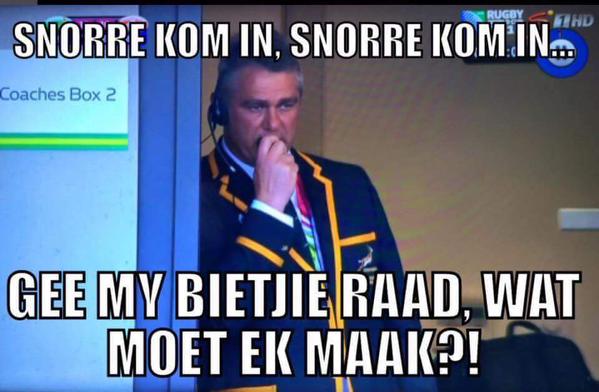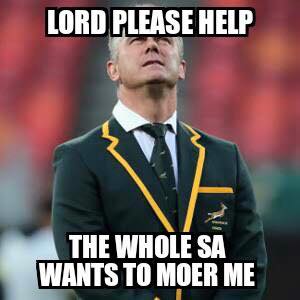 While secretly they prayed…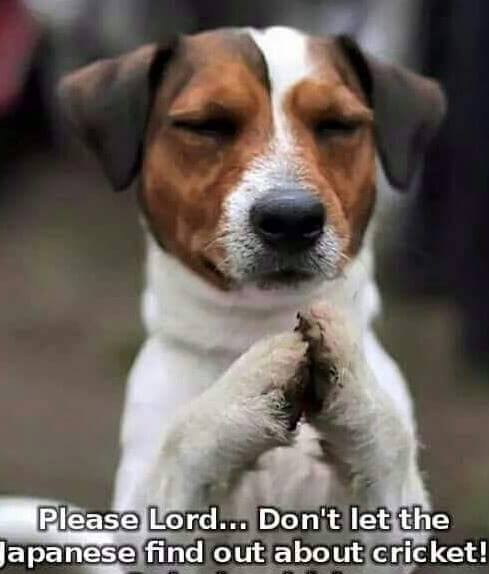 1652 Dutch settler Jan Van Riebeeck finally stepped in to take some of the flak off Heyneke…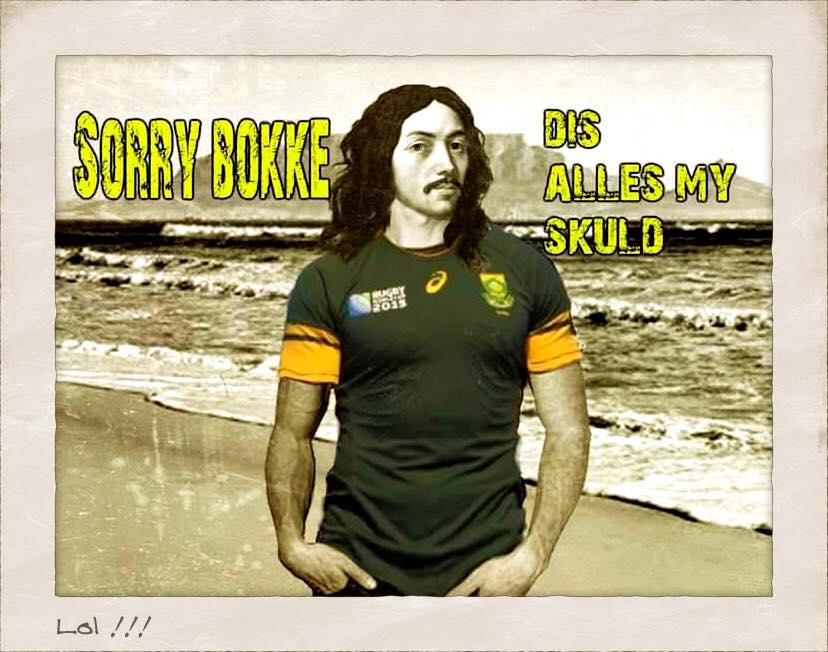 One person was relieved…

There were the jokes about the ages of some of the players…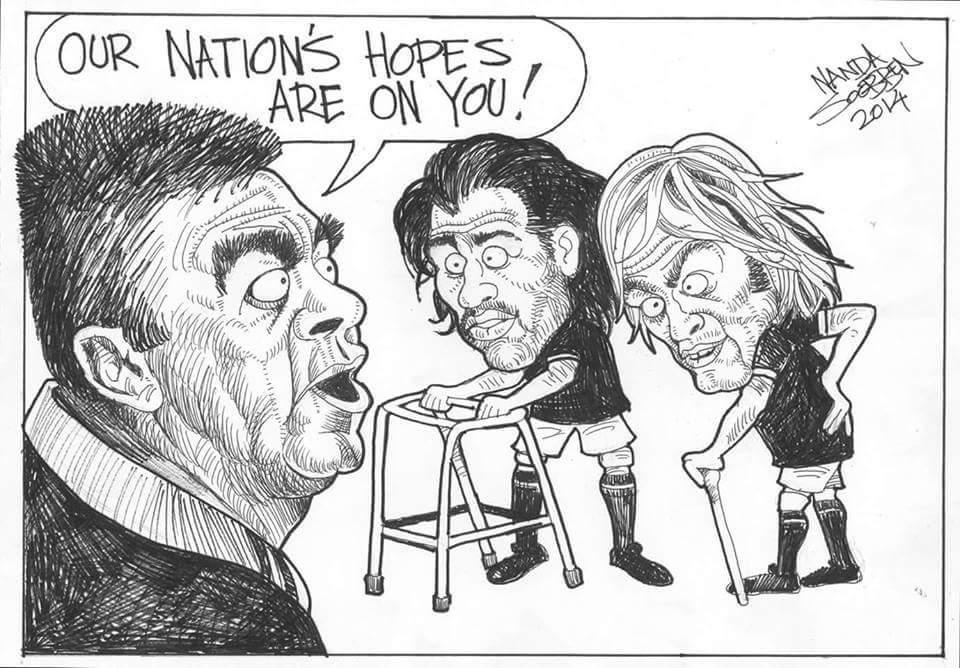 Even former Springbok flyhalf Naas Botha got a look in…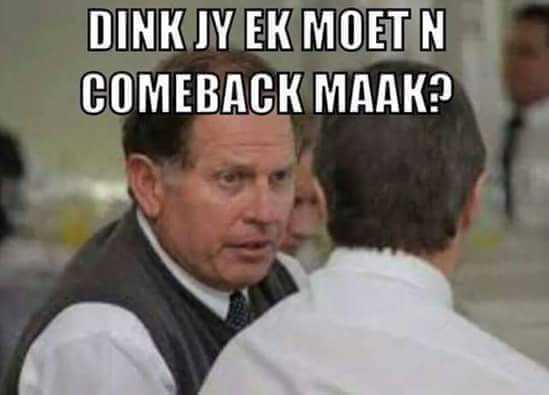 And of course there were the jokes about springboks and sushi…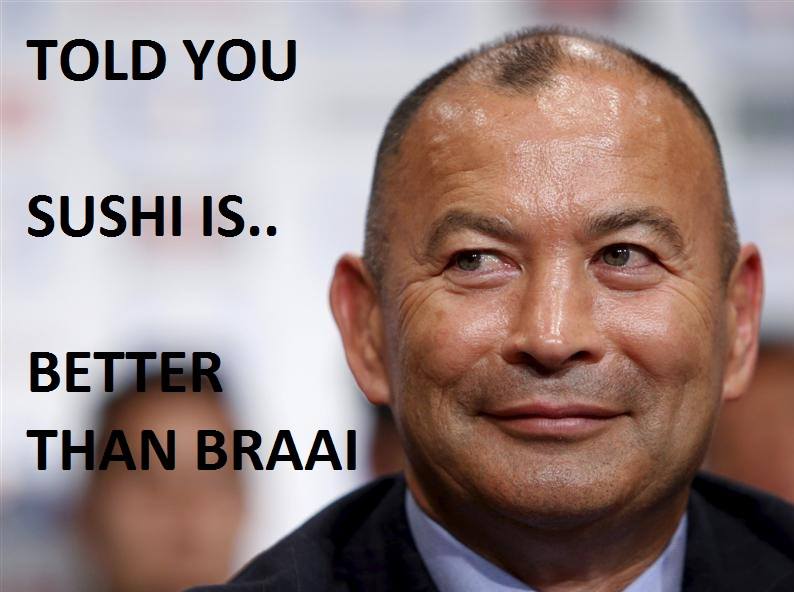 The braai thing upset a few…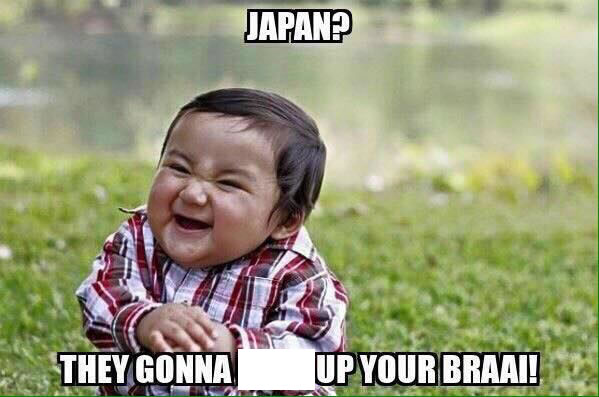 with some saying that Japan had made sushi out of the Boks…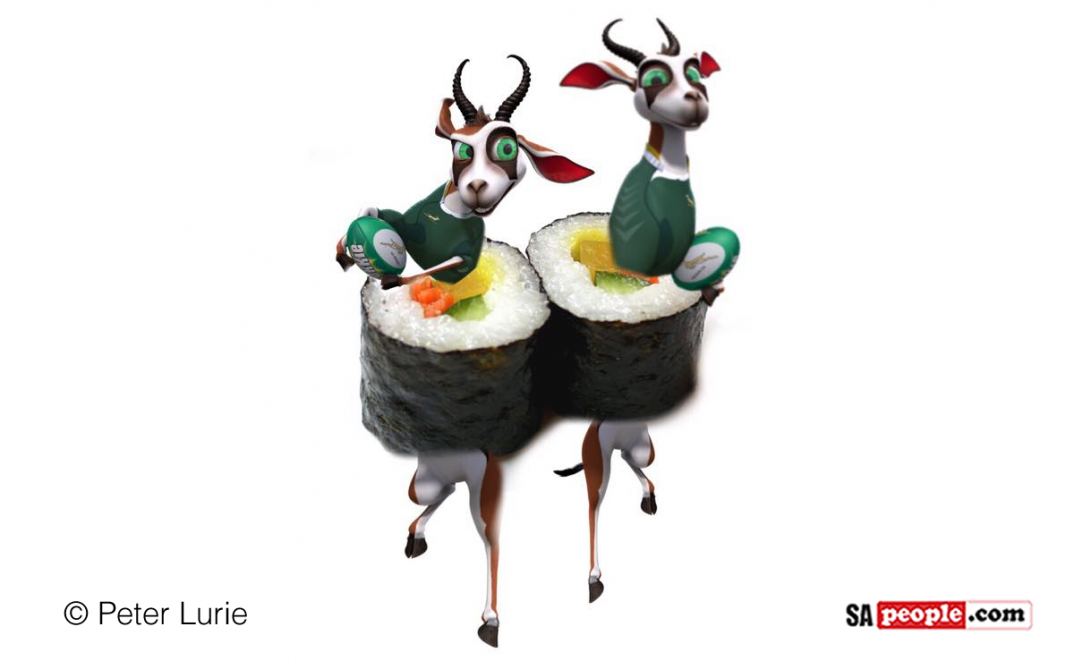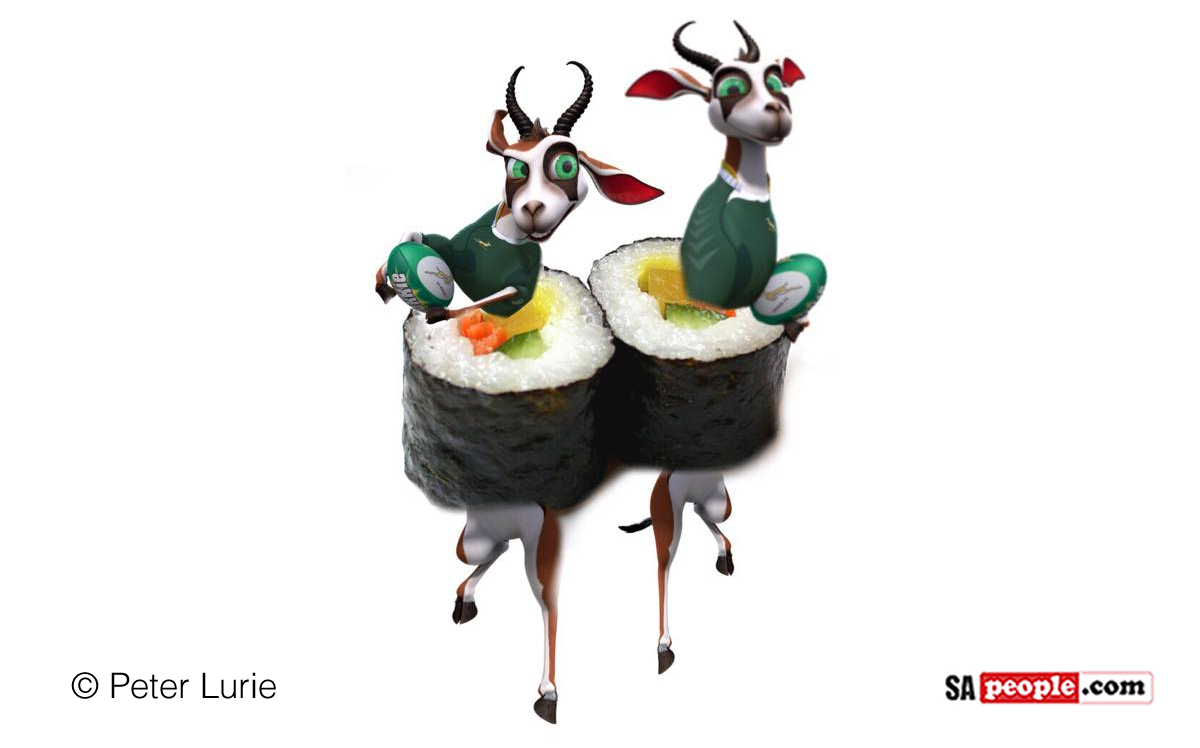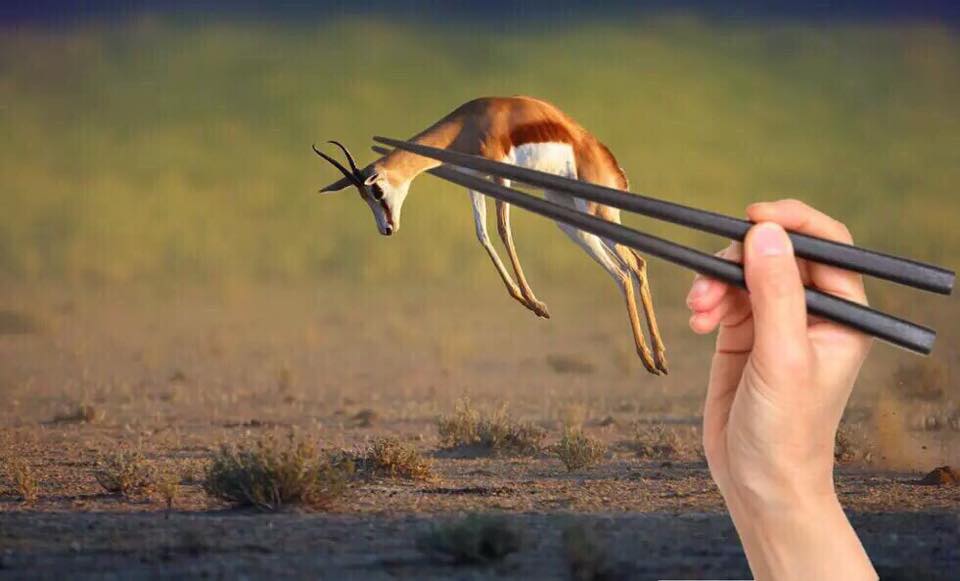 And that bokke rolls are now on the menu…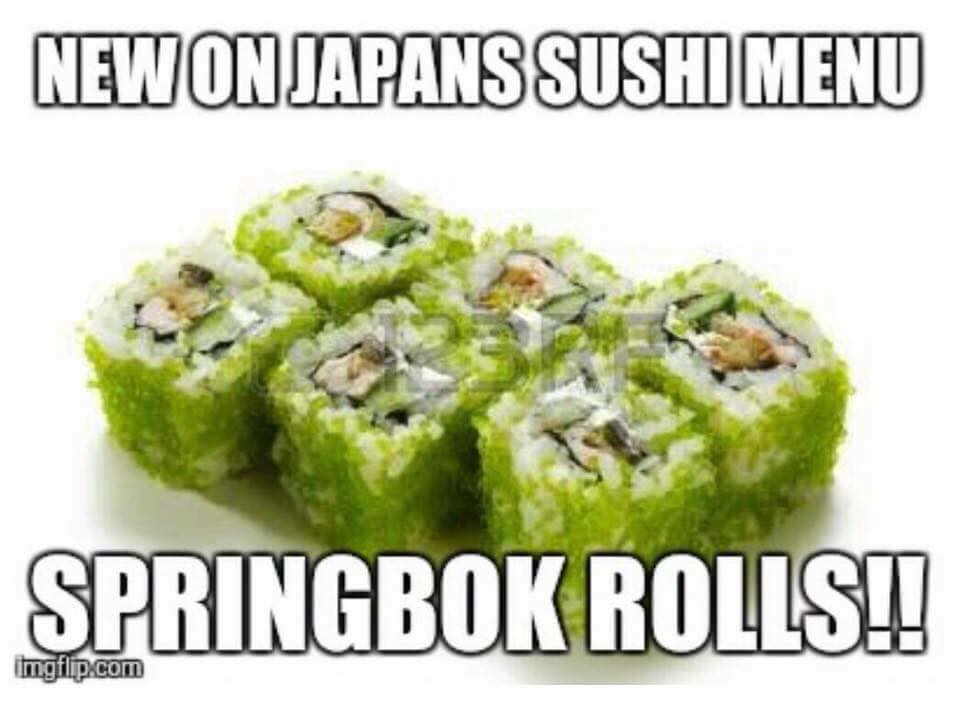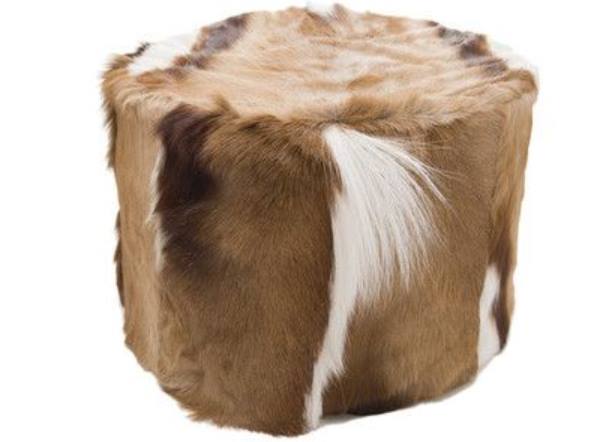 Some were rather dramatic…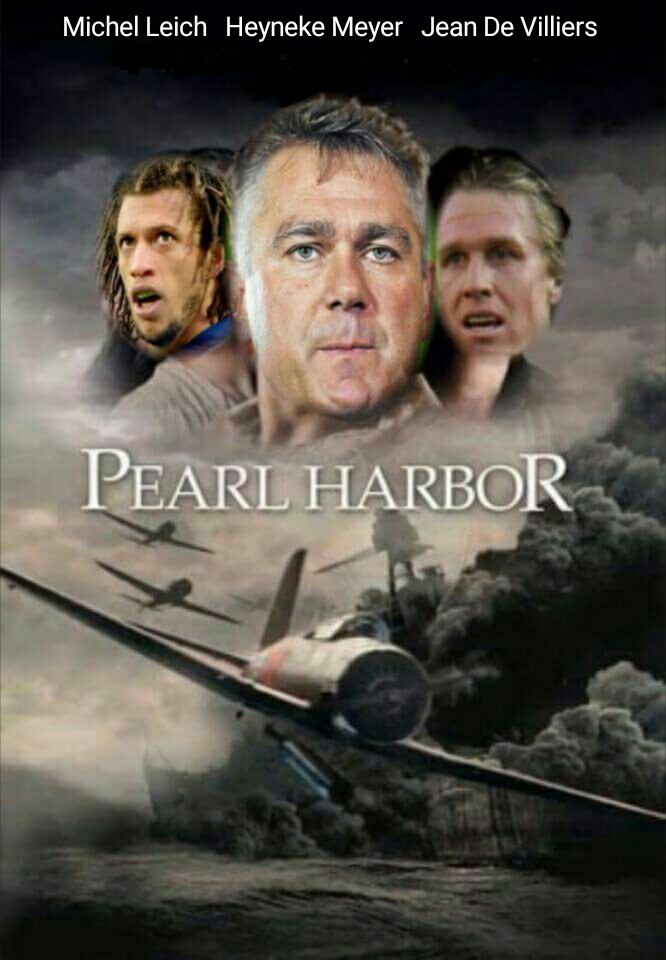 And of course Japan's legendary sumo wrestlers got involved…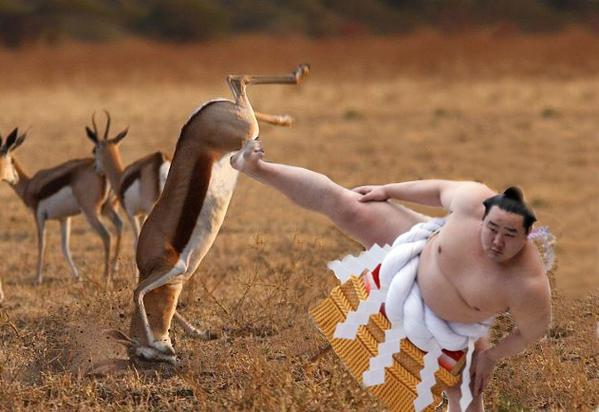 Even other animals got involved…

with some using a little Suzelle-ish language to express themselves!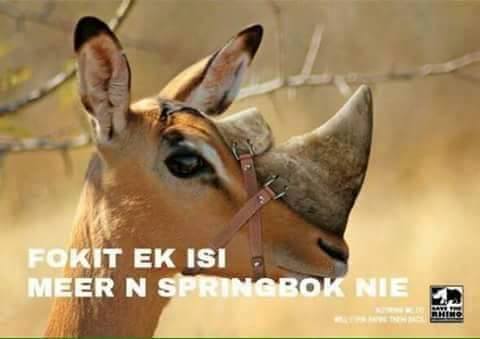 Even other jokes got involved that had nothing to do specifically with the South Africans or Japanese…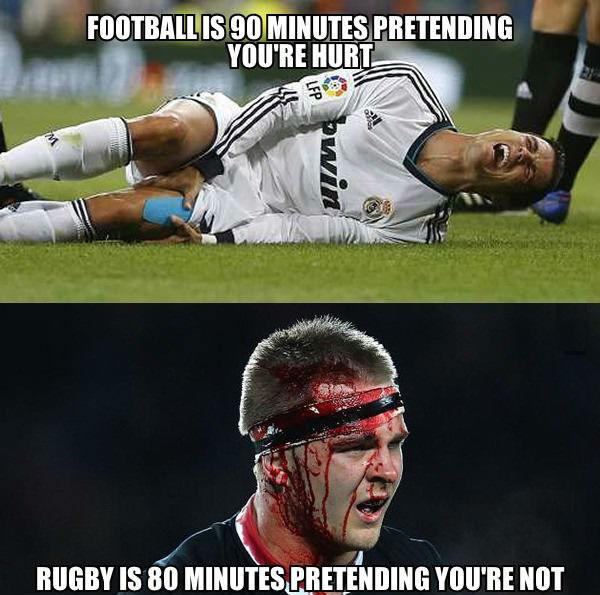 But in the end, many offered tips for the future…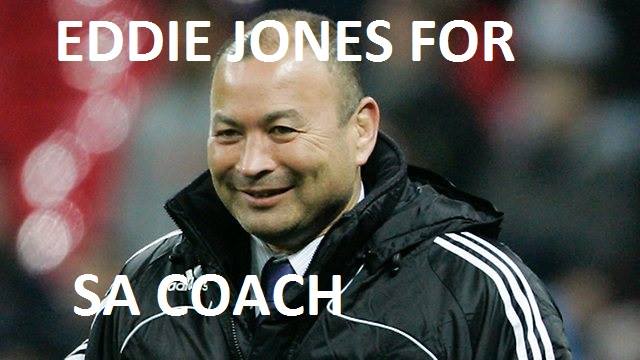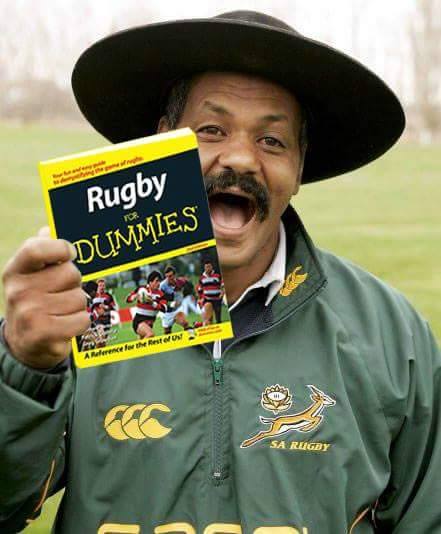 And some solid advice…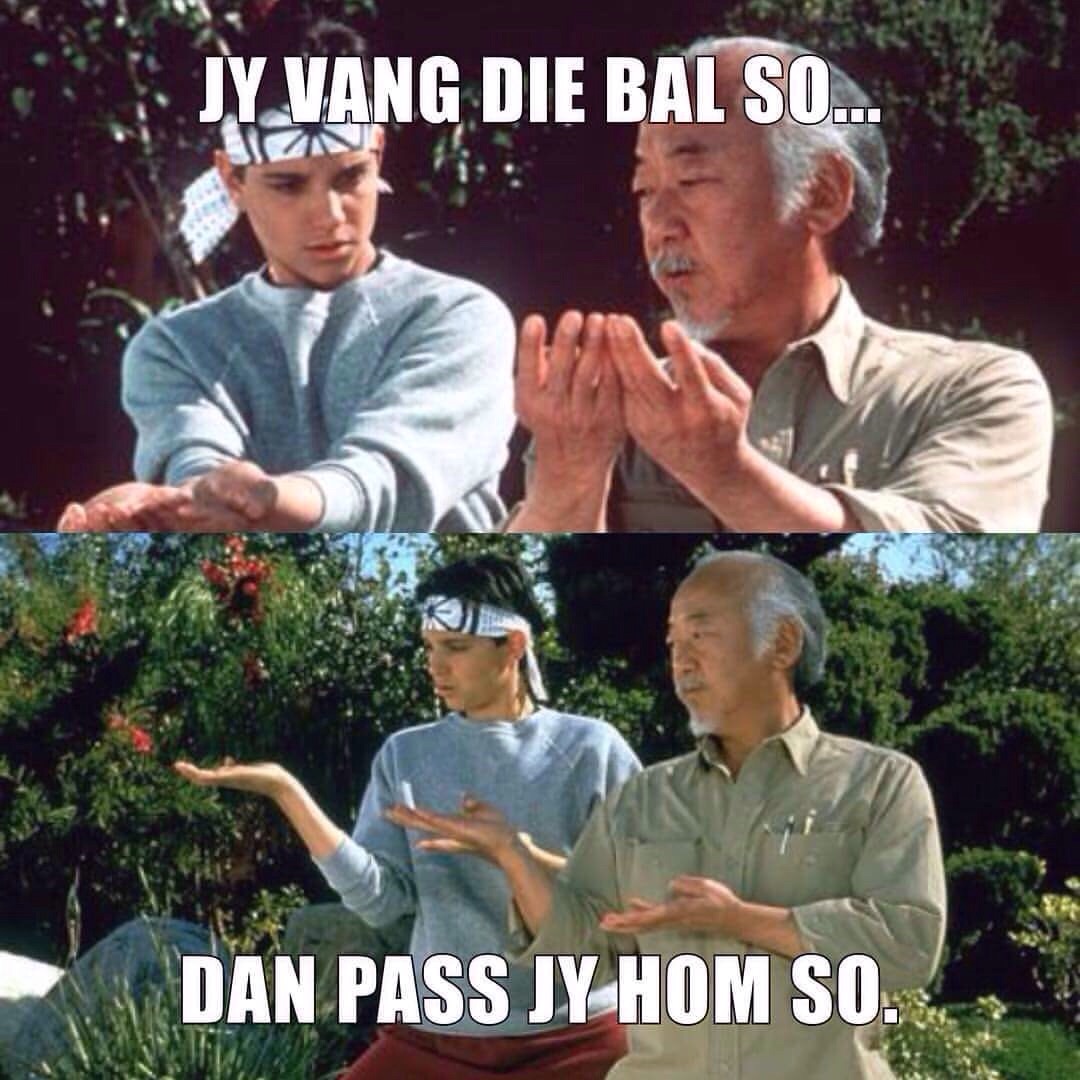 As Pumela Salela from Brand SA says, "more is nog 'n dag!"
And we may not have won the game, but our South African fans won many hearts with their awesome display of good sportsmanship.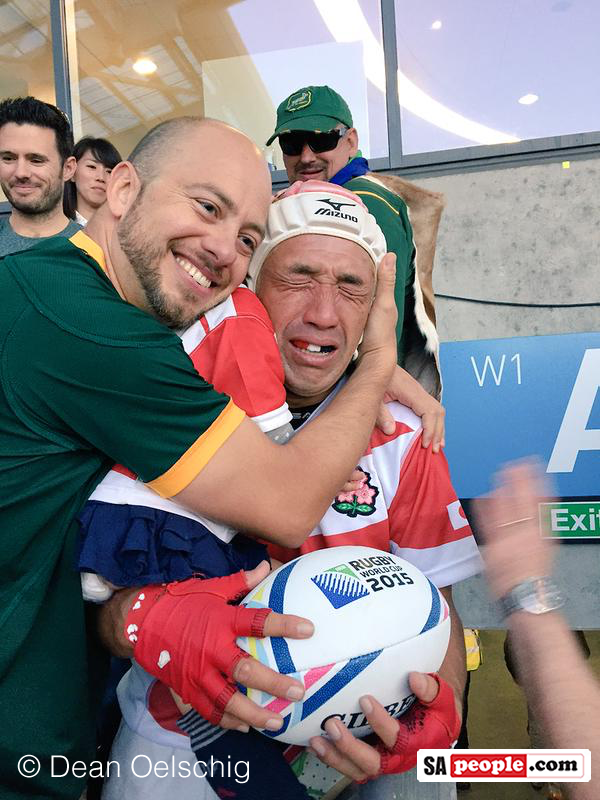 Bring on the next match! SA vs Samoa. Saturday 26 September 2015. #GoBokke
Video: Pa finds out about the Springboks' loss to Japan
As usual, the Hitler video has been trotted out again with new subtitles. This one was uploaded by Matthew Jarvis on Saturday evening: "The pa of the South African Rugby Union finds out about the loss to Japan at the World Cup."
Watch Video: Japan's Celebrations after winning the match
And this is not one of the jokes…but it's so worth watching – Japan's miracle moment. Uploaded by World Rugby.