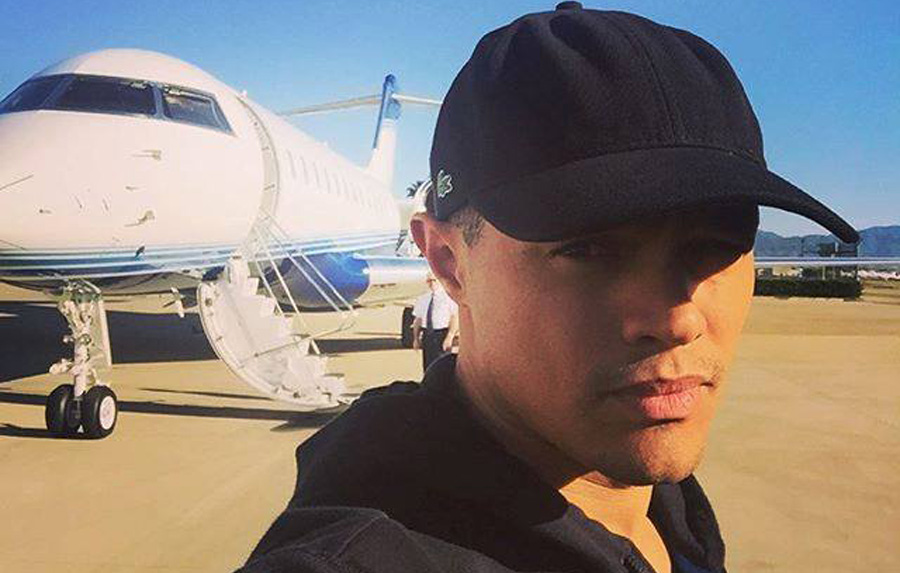 Congratulatory messages of pride and support have been pouring in for Trevor Noah from his fellow South Africans all over the planet…as television viewers in America, and parts of the world, get ready for the South African comedian's debut on Comedy Central's 'The Daily Show' in a few hours' time.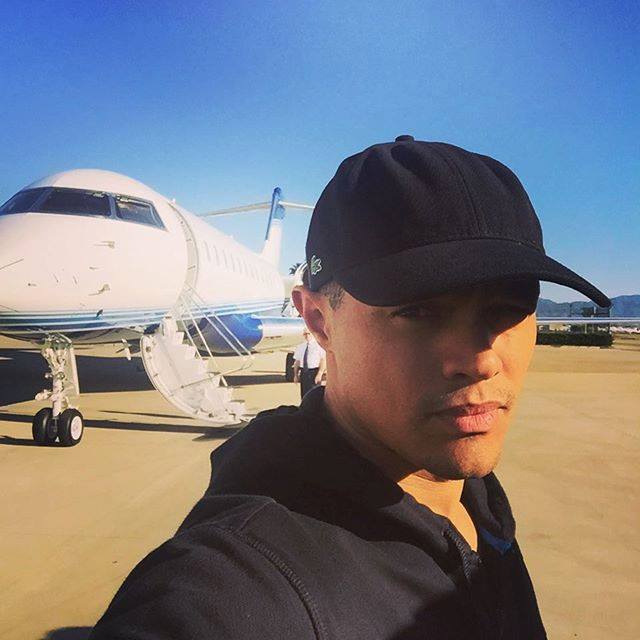 Whilst Trevor will be alone in that chair, he has the whole of South Africa behind him, willing him on to do well for himself…and for Africa.
Just over an hour ago Comedy Central uploaded a time lapse of tonight's set being built (see below) and the station's website uploaded a video of Trevor Noah's "dream" come true (a classic, which is also below).
The television network is going all out to ensure that as many people as possible get to view the big debut tonight, with extra channels including MTV airing the show.
'The Daily Show with Trevor Noah' premieres at 11:00 pm New York time tonight, and will be available to stream tomorrow on thedailyshow.com and the Comedy Central App.
This morning Trevor did an interview with NBC News discussing tonight's show and the "elephant" in the room…
Trevor says that tonight's first episode will be "getting to know each other. And the best way to get to know each other on any date is to talk about things, and figure out how you feel about each other."
His first guest is actor/comedian Kevin Hart. Later in the week he will interview Whitney Wolfe, founder and CEO of Bumble, Governor Chris Christie (R-NJ), Republican Presidential Candidate, and musician Ryan Adams.
Here are just some of the messages being sent to Trevor from his South African compatriots:
Patient Ngandu:
Trevor Noah you have the support of all Africans. Make us proud!
Ofentse Leola:
We Made It!
Bridget Mutimba:
So excited can't wait to see my brother from SA from Soweto on Comedy Central
Morongoa Yolenda Makwala:
Make us proud Trevie we behind u all the way we love u to heart n we very proud of U
"Trevor's got this y'all"
Hershel Joyce:
We as South Africans are really proud of you Trevor, keep our flag flying high.
Michell Steyn:
Blessings Trevor!!!
Gillian Husselmann:
TREVOR SO PROUD OF YOU. JUST HEARD ON 702 THAT YOU ARE THE "TOAST OF NEW YORK" AND CAUSING QUITE A BUZzzzzzzzzzx
Babalwa Lusasa:
Go T, we r behind u all the way. In vernac.
Abraham B Mongana:
JUST DON'T BE GAY [referencing Trevor's classic Zambia escalator video].
Beaullah Amanda:
Wow!
Malibongwe Dyaba:
my man! you rock bro'
Jennifer Massa Foran:
So happy to see Comedy Centrail is showing The Daily Show with Trevor Noah in the UK woohoo!
Carol Green:
Good luck bru!! Saffas in the USA so proud of you!!!!
Tanya-Lea Monteiro Antunes:
You're going to be awesome We love you Trevor!!!!
Lezanne Basson:
Make South Africa proud boy. Show them what you got! We love you!
Soraya Allie Clutters:
All the best for ur first show Trevor ….we love u
Sandra Nama:
good luck Trev, we behind you all the way!
Glen Mathebe Agliotti:
Gudluck bru….jz so missing to much @home
Babyluv MaMohale Moletsane:
Today is the Day Nja Yam…Abashwe!!!
Ayanda Gazi:
South Africa is proud of u
Kwanda Du'Point:
All The Best..Go Get Em Boy You South African We Winners.. #TrevorNoahDay #Stardand boy!!
Hopewell Mbhele:
Kill it, bafo! We're already proud of u. #trevornoahday
Mark Decker:
Do yourself Proud. Best wishes 🙂
Lihle LTk Kulati:
goodluck mr noah south africa is behind u a hundred percent #kingNoah
South Africans Speak Out on Trevor Noah Debuting on The Daily Show
Here's a great video, uploaded by Umuzi Photo Club: "As Trevor Noah takes over the Daily Show, South Africans are confident he will shine. Produced by Umuzi Photo Club, a one-year learnership programme developing the next generation of creative professionals from eKasi. Like our page on Facebook."
Watch Video: Hosting the Daily Show is a "dream" come true for Trevor Noah…
Watch Video: Time Lapse of the Daily Show Set being built…
Trevor Noah talks Race and Comedy
UPDATE 29 September 2015: Watch the first 11 minutes of Trevor Noah's debut on The Daily Show!