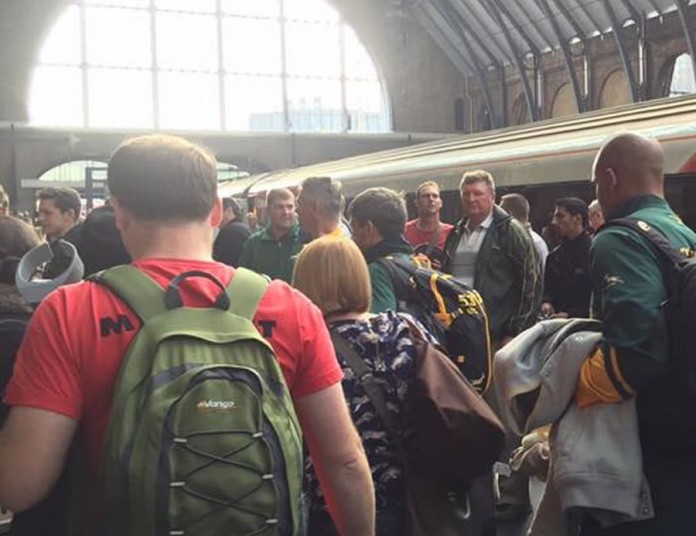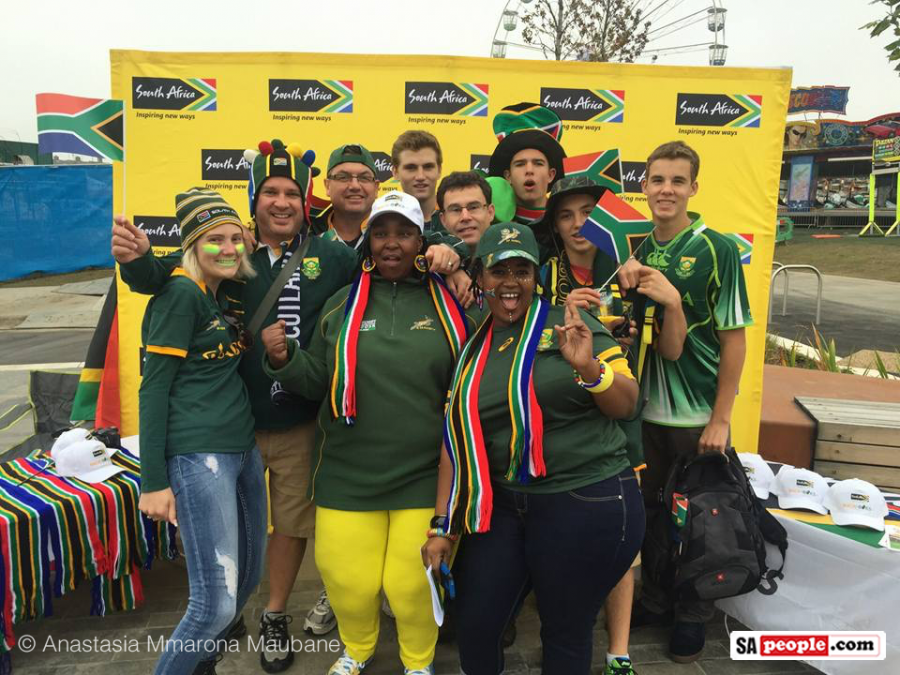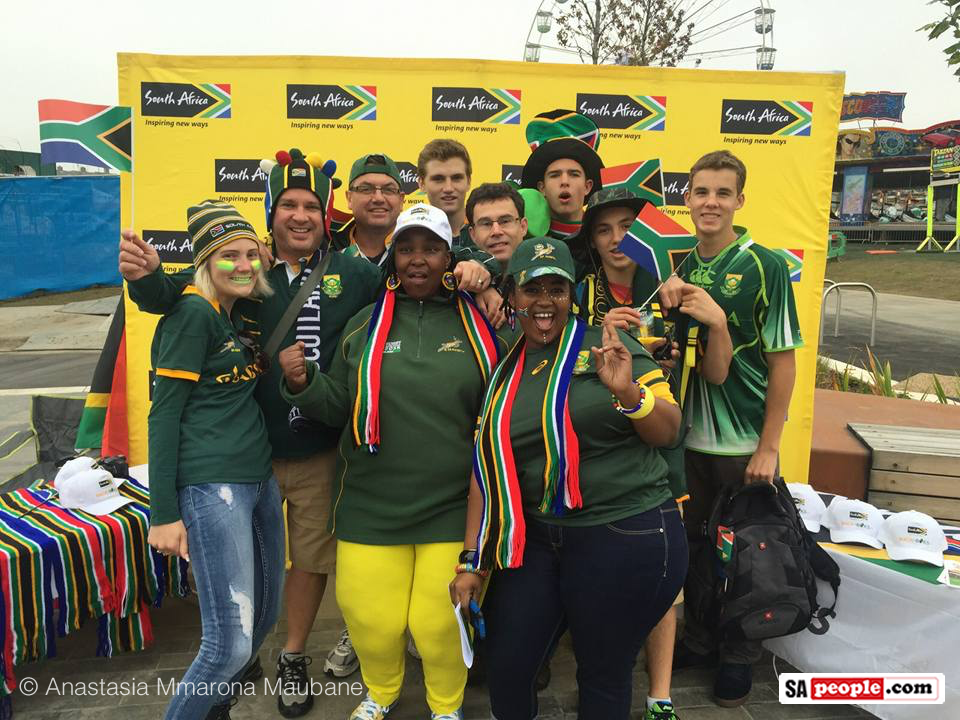 And, as if that wasn't enough…here's another special video from that evening. As the crowd was leaving St James Park, and just before they began to sing (chant!) Nkosi Sikelel' iAfrika, they sang Shosholoza.
JULIAN PAQUOT captured the video on this page of the incredible post-match atmosphere and spirit. (Scroll down for video.)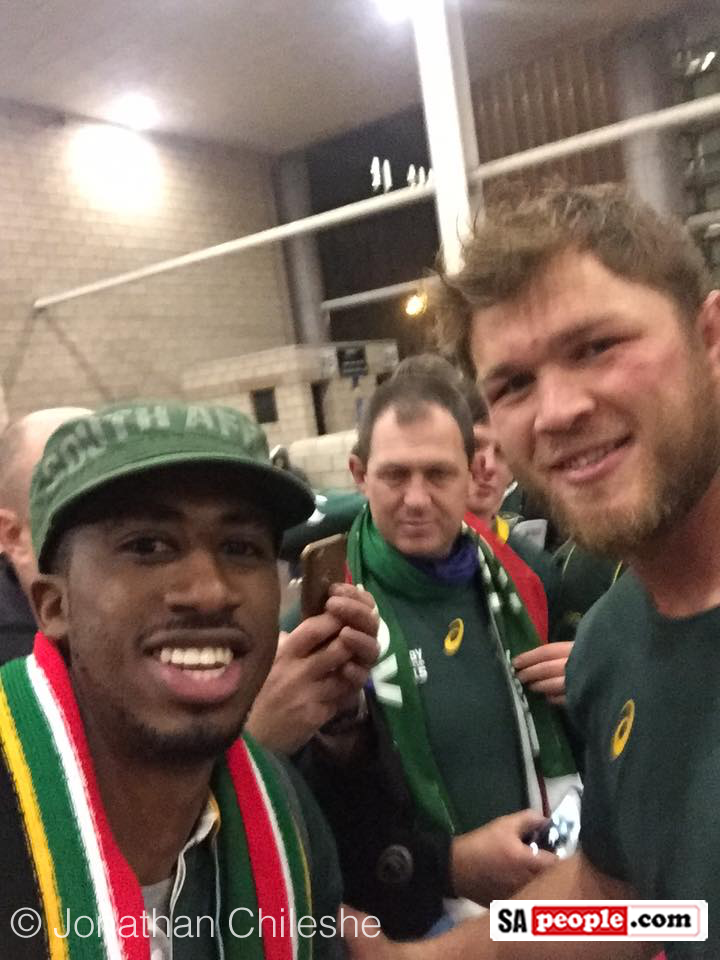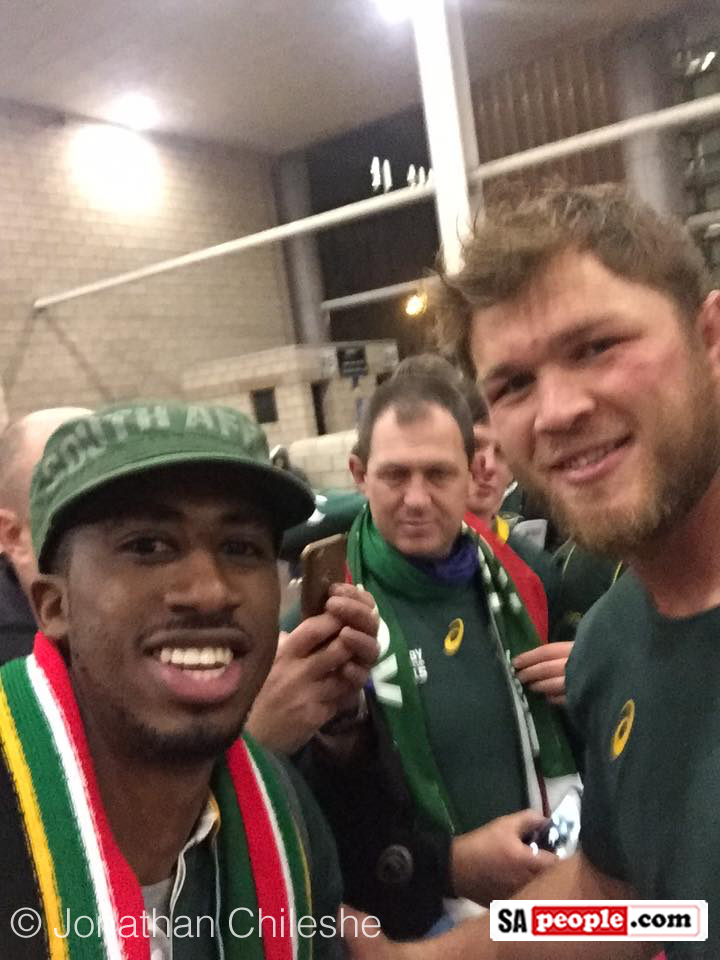 As one South African, Roger Paulus, said: "That is what you call a nation coming together as ONE. No matter who you are, where you live, what color you are, or what is happening in our country, a SOUTH AFRICAN is what you and I will always be. #ProudlySouthAfrican."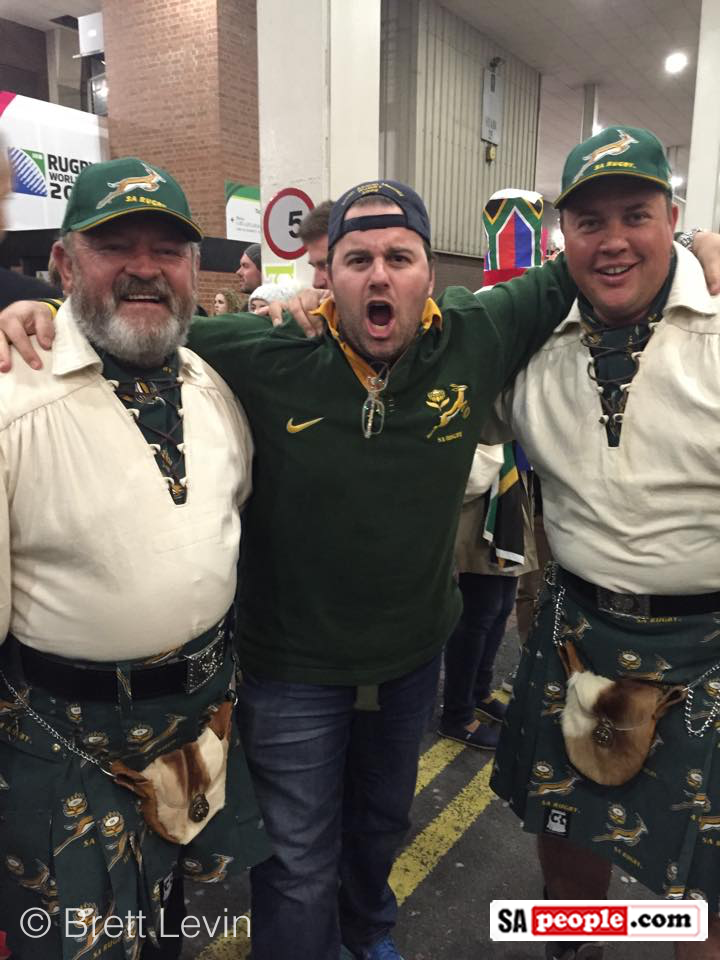 And the gorgeous folk in Newcastle loved our special brand of South African 'gees' too. Pippa Ellis, a local from Newcastle, wrote on an SAPeople post: "I was privileged to meet some of the nicest people from South Africa on Saturday in our City. All I can say is so warm and friendly plus lots more. Hope you enjoyed your time in the North. We were supporting the Springboks all the way!"
Even those with no links to South Africa were moved by the Saffer spirit of unity. Toby Hester from the UK wrote "Jealous of your country! ?" and a facebook user called Monique Uljee added: "no ties with SA but this is how it should be. Stand together. Respect."
The Springboks themselves were also heroes on the night.
Roger Bowman said: "On Sunday, after the game, I was on the same train as the Boks returning to London's Kings Cross. They took the time to shake hands and take pics with the hundreds of fans who were on the platform, true gents!!"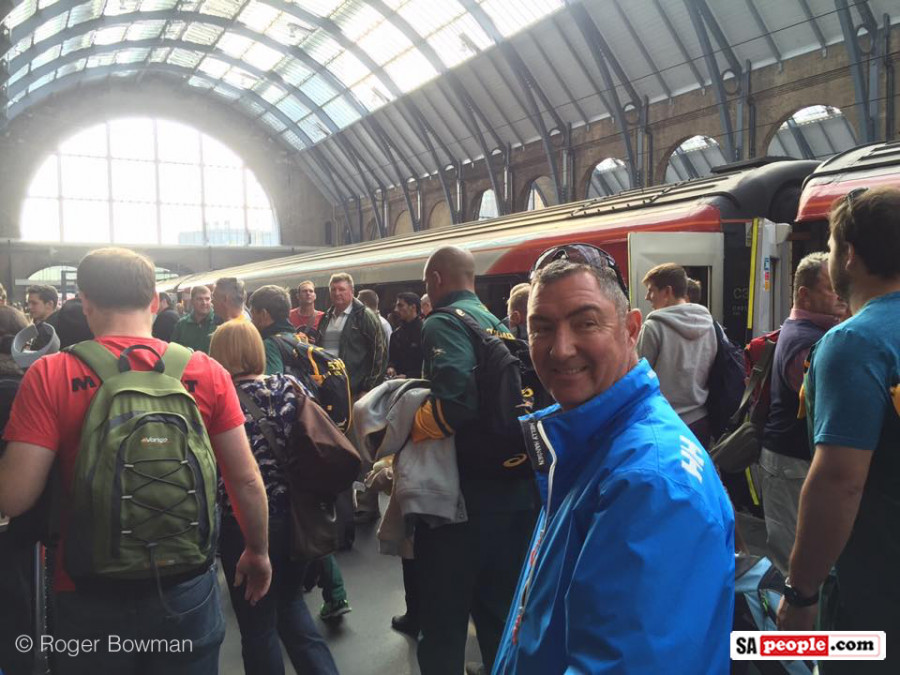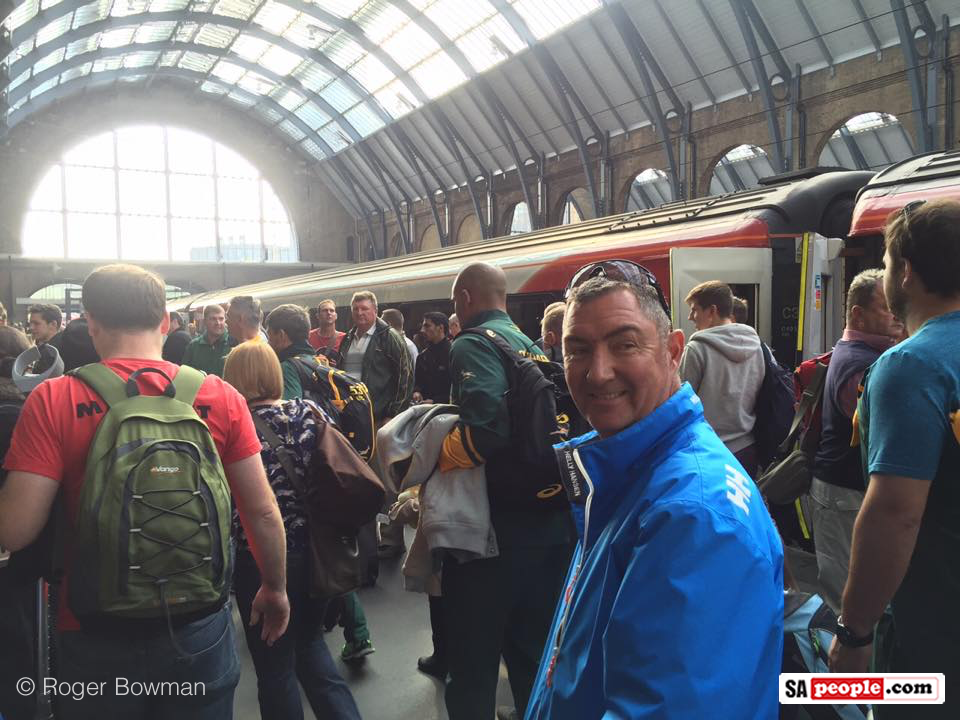 Justin Meyer agreed. He said: "The patriotism and proudness I felt at this game was simply breathtaking. I also have to say that our Springbok boys were so incredibly humble and friendly – making time to greet and talk to us supporters on the platform, and train to London. All Bokke suporters just uniting and showing their love and belief in the boys has also just been fantastic to witness.
"I live in the UK but will always love my country and people…"
Watch Video: Bokke fans sing Shosholoza after Scotland Match. Video by Julian Paquot
Also after the game at St James Park on Saturday agains Scotland.

Posted by Julian Paquot on Tuesday, October 6, 2015
If you can't view the video above, please try this…