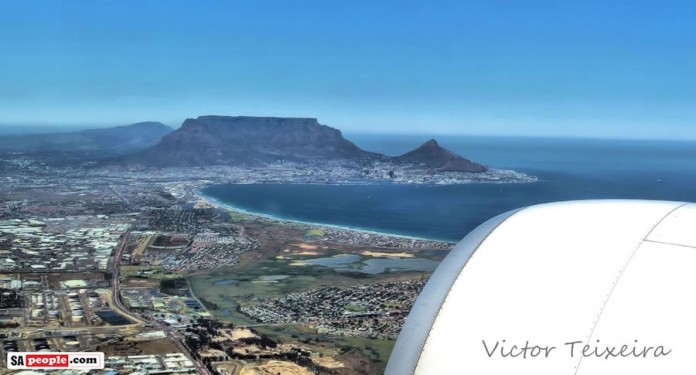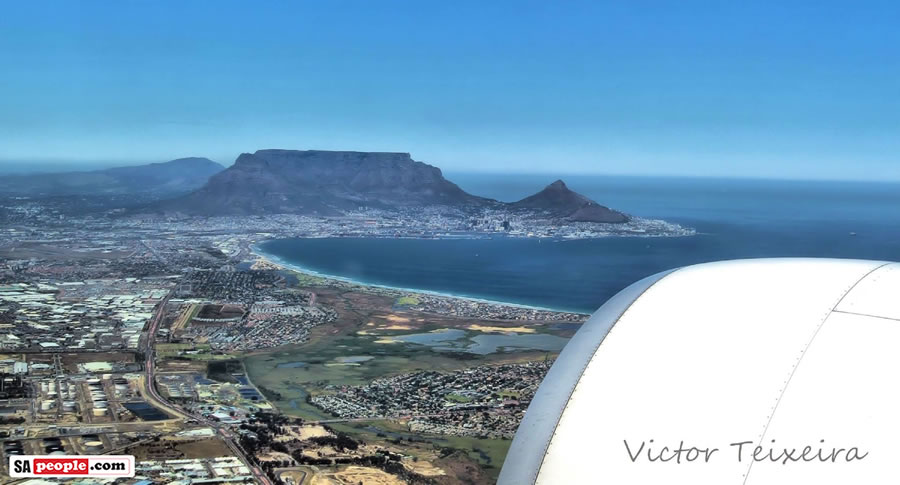 Many travellers to and from South Africa will be elated to hear that changes to the immigration regulations have been announced this morning in Pretoria. The changes include a relaxation of the stringent Unabridged Birth Certificate (UBC) requirement as well as new postal options for those who don't have a South African embassy or mission office in their country.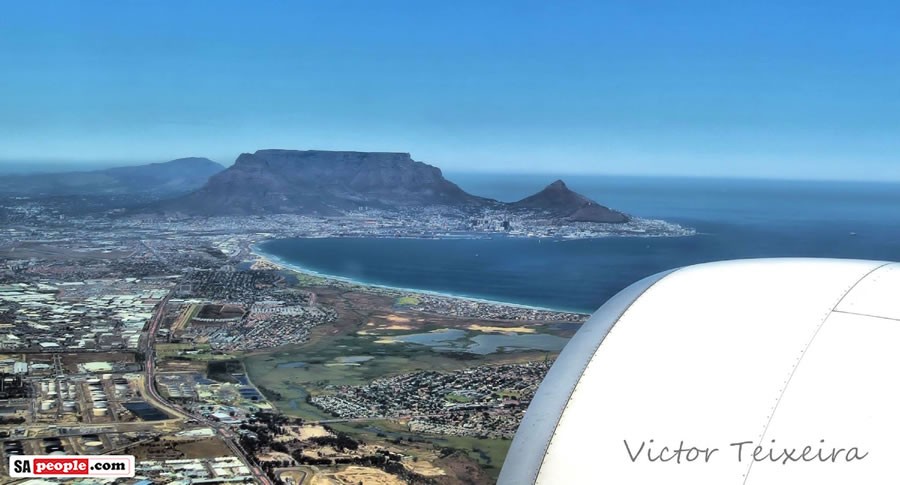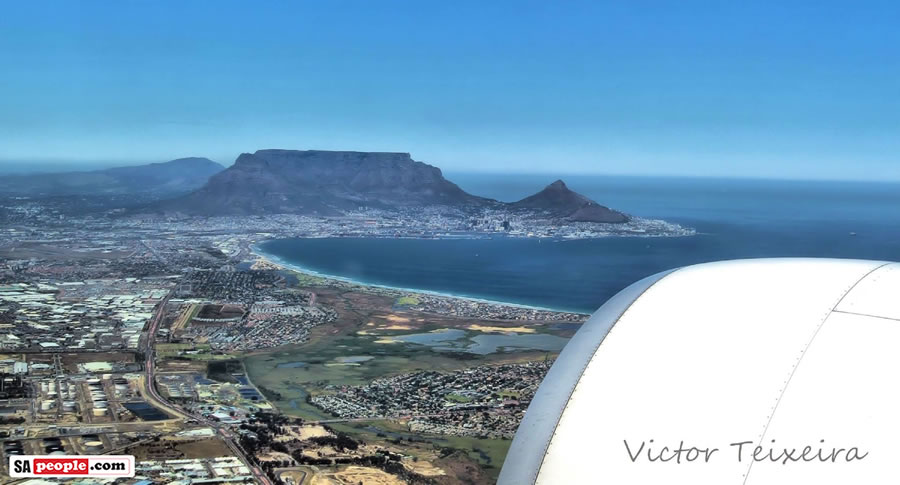 Jeff Radebe, Minister in the Presidency for Planning, Monitoring and Evaluation, made the announcements today following a cabinet meeting which was held on Wednesday and which has approved the new changes. [UPDATE: Please see grey box at the bottom with the main changes highlighted.]
The new measures have been introduced following concerns raised by stakeholders in the tourism sector regarding the visa regulations, which were implemented in June, and which tourism experts predicted would result in the loss of jobs and millions of tourism rands.
An Inter-Ministerial Committee (IMC) on Immigration was formed and made several recommendations to deal with the security consideration and the "unintended" consequences of the regulations on various sectors, including tourism and investment.
Since June, South Africans and foreign nationals travelling to and from South Africa with children under the age of 18 have been required to produce UBCs. The intention was to demonstrate the government's commitment to preventing child trafficking.
Today Radebe said: "In respect of South African children (outbound travel), the IMC accepted the implementation of the current child-travel requirements, including the parental consent affidavits as these seek to protect children."
New allowances however will be made, regarding children, within the next three months to a year. These include details of the parents printed on the passports so that children whose particulars are printed would not be required to carry birth certificates.
In the next three months school principals will be allowed to issue letters confirming permission for children to travel on school tours.
This authority will also be extended to include registered sports bodies.
"In respect of inbound travellers, the IMC took the position that where visas are required, provision of original birth certificates or certified copies of required documents should continue during the visa application process as this is in line with practise in many other countries," Minister Radebe said.
Travellers who are from visa exempt countries travelling with children will be strongly "advised" to bring along proof of the relationship and consent from the absent parent/s or guardian/s "in case they are asked to provide such on arrival".
Concessions that will take effect within the next three months include allowing countries where no South African missions exist to post their application to enter the country by post as they will be accepted by the Department of Home Affairs.
Minister Radebe said the Department of Home Affairs will implement the biometrics, including fingerprints and photos, at the pilot sites which will be at OR Tambo Airport; King Shaka Airport and Cape Town International Airport (which is more in line with what foreign tourists to countries like the USA go through).
The department will also introduce an Accredited Tourism Company (ATC) Programme for China (from which tourism dropped drastically following the new immigration regulations), India and Russia with possible extension to other visa requiring countries.
Within three months to a year the department will increase Visa Facilitation Centres (VFC) in China, India, United Kingdom, Nigeria Democratic Republic of Congo, Angola, Ghana, Kenya and Uganda.
The Department of Home Affairs will fast-track the opening of VFC in Zimbabwe, UAE and Botswana.
Measures which will be implemented beyond one year include the installing of systems for pre-flight checks at international airports.
The Department of Home Affairs issued a statement detailing its plans for the next three months to a year and beyond.
In the next three months:
Implement the capturing of biometrics at ports of entry starting with a pilot at OR Tambo, King Shaka and Cape Town airports,
Look at introducing an Accredited Tourism Company Programme for countries like China, India and Russia,
Consider a long-term Multiple Entry Visa for a period exceeding 3 months and up to 3 years for frequent travellers (for business meetings), business people and academics,
Principals will issue letters confirming permission for children to travel on school tours,
Extend the validity of the parental consent affidavit to 6 months.
Within a year:
Add visa facilitation centres, including in Zimbabwe, United Arab Emirates and Botswana,
Consider a visa-waiver for India, China, Russia and other countries,
Look at issuing visas on arrival for persons travelling to SA having in their passports valid visas for the UK, USA and Canada or any other country that applies stringent checks on visitors to their countries, to ease travel for tourists,
Consider granting a certain category of frequent travellers (business and academics) from Africa a 10 year Multiple Entry Visitor's Visa,
Open two Business Visa Facilitation Centres in Durban and Port Elizabeth, in addition to the centre recently opened in Sandton,
Print parents' details in their passports so that they do not have to carry birth certificates.
In the long term, one year and beyond:
Install systems for pre-flight checks at international airports,
Upgrade Advance Passenger Processing systems and implement Passenger Name Record, to enhance risk assessment,
Finalise automation of the visa and permitting system
Sources: SAnews.gov.za and DHA.gov.za
The Visa Amendments…Made Simple
Here are some of the main points (please see above for more detail):
Travelling with Children OUT of South Africa
Regulations remain the same: children must have an Unabridged Birth Certificate (UBC) and if they are unaccompanied by one or more parents, they need an Affidavit signed by the missing parent/s proving consent to travel.
BUT
within a year passports will include parents' names and a separate UBC will no longer be required (if your child has one of the new passports).
the validity of the Affidavit will be changed to expire after six months, instead of only three.
Travelling with Children INTO South Africa
From a Visa-Exempt Country (like the USA and UK)
According to SA Tourism Services Association, the number of minors travelling in and out of South Africa fell 50 percent due to UBC requirements. To encourage tourism back to SA, particularly from our biggest target markets – the USA and UK – the stringent regulations are being relaxed.
It will no longer be mandatory for these children to have a UBC or signed Affidavit (for unaccompanied minors). But it will be "strongly advised". In other words, the government would like people to comply but you will not be punished if you don't have those items. (Many countries require Affidavits for unaccompanied minors.)
As above, the expiry date for Affidavits will be extended to six-months instead of three.
From Countries Requiring a Visa
Regulations remain the same. An original birth certificate with both parents' details must be submitted during the application process, as is the case with most countries requiring visas.
Applying for a Visa from a Country with No SA Embassy or Mission
The new regulations had required that any foreigner requiring a visa to visit South Africa had to apply in person at a South African Embassy/Mission where biometrics were captured, even if that meant travelling to another country.
You will no longer have to make a visa application in person.
Visa applications from countries without an embassy/mission will be possible via post, and biometrics for these people will be captured at certain ports of entry into South Africa. (See above.)
Please see details of proposed multi-entry visas etc. above.