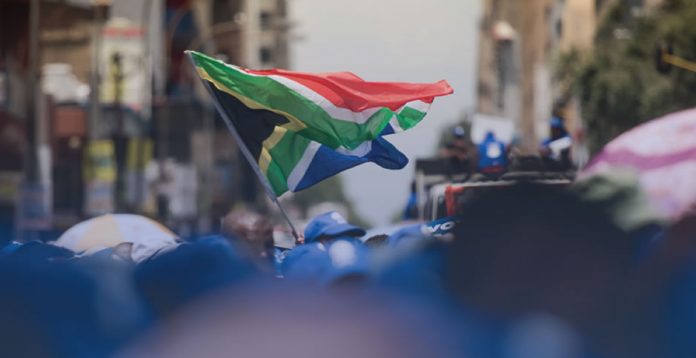 Following the release of the Public Protector's "State of Capture" report earlier this week, many South Africans from different walks of life have united in their rejection of what the DA refers to as "corruption and plunder by Jacob Zuma and his ruling mafia".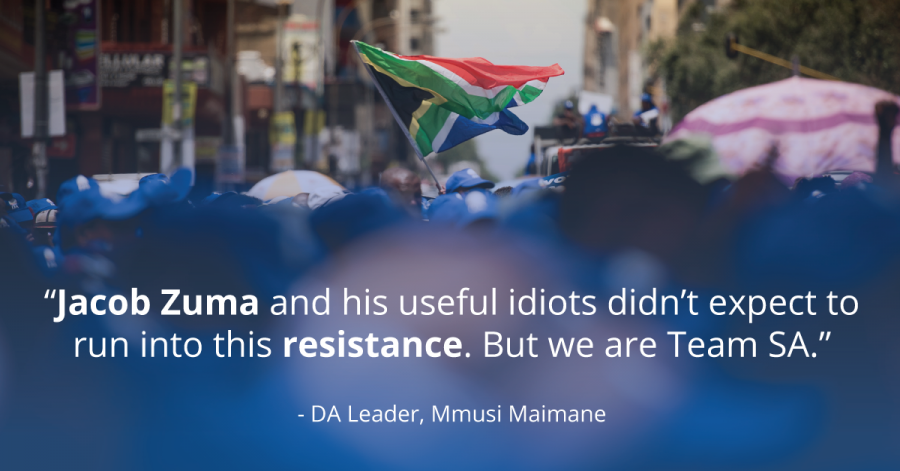 Democratic Alliance (DA) leader Mmusi Maimane lashed out at Zuma and the African National Congress (ANC) on Sunday, calling the party a "mafia syndicate" that has been run by the "Godfather" Jacob Zuma.
Maimane said the ANC has "radically transformed" in the past seven years (since Zuma became President) from a "revolutionary movement with high moral standing, to a mafia syndicate that operates only for the benefit of its cadres – looting public money for personal gain."
Maimane said: "In Zuma, we have a President who was elected with 783 charges of fraud and corruption hanging over his head, who aided and abetted Omar Al-Bashir – a warlord charged with genocide – and allowed him to escape in violation of a court order."
Listing a few more wrongdoings (Nkandla upgrades, Eskom etc), Maimane says Zuma is being protected by the ANC.
"Jacob Zuma is the ANC. And the ANC is Jacob Zuma. The ANC cannot self-correct. The ANC is beyond repair. The ANC has entered its final hours," he said.
He appealed to South Africans to not lose hope "in our beautiful country and its incredible potential."
He said: "It is often a challenge to open a newspaper, or watch the evening news and to witness the current state of leadership in our country. But don't lose hope, because we are winning! The good guys are winning."
He said this week has been a victory for "Team SA" and that the "looters" are losing.
Maimane also provided a brief snapshot of the work that the DA has been doing in Joburg, Pretoria and Nelson Mandela Bay since their first 100 days governing these metros… and exposed some of the alleged "rot, corruption and plunder" they have found in the previous (ANC) governments in those areas, as well as in Ekurhuleni (which is not a DA run city).
According to Maimane, in the City of Tshwane alone:
it was technically bankrupt when the DA took over,
former Mayor Ramokgopa had enjoyed a R30 million per year discretionary slush fund
the Office of the City Manager had a "bloated" staff and a salary bill of R96 million a year.
R90 million had been wasted on botched upgrades to the Tshwane City Hall. Criminal charges have been laid.
R12 million had been spent to upgrade the mayoral house, which ended in disaster and damage.
the Mayor's office was inflated to employ over 900 people (many political 'deployees'), costing almost R250 million a year in salaries.
The DA is considering legal action following Parliament's failure to urgently schedule their motion of no confidence in President Jacob Zuma for Thursday 10 November.
The DA will also request that Parliament's Portfolio Committee on Public Enterprises summons Eskom CEO, Brian Molefe, as a matter of urgency so that he can "tell the truth to South Africa" about his relationship with the Guptas, under oath. (At a press conference last week Molefe explained away his presence in the vicinity of the Gupta residence in Saxonwold with "there's a shebeen there"… which sparked a Twitterstorm.)