Johnny Clegg is embarking on his final world tour – The Final Journey… after nearly 40 years enjoying one of music's most remarkable careers. Below one of his biggest fans – whose life has been shaped by his music and anthropological background – pays tribute…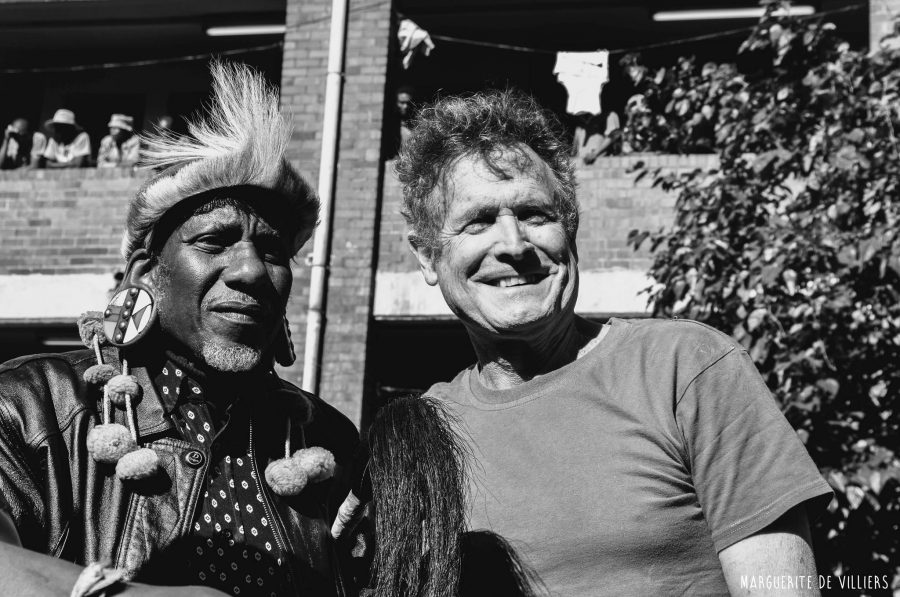 In a statement Wednesday, it was revealed Johnny was diagnosed with cancer in 2015 and underwent chemotherapy treatment. Throughout the treatment he continued to tour locally and internationally undertaking a nine week tour of USA and CANADA in 2016.
Johnny is currently finishing a new album and his autobiography.
As he is in remission, Johnny has decided to use this opportunity to perform a final set of concerts in SA and overseas to thank his fans for their support over the 35 year long journey that spans his career… see dates below.
JOHNNY CLEGG – The Final Journey…
by Marguerite de Villiers
"Do you know the story of the snow leopard?" Johnny asks me, stories flickering in his eyes. We've met up at Dylan's in Parkmore, having a chat over coffee. It's a few months ago.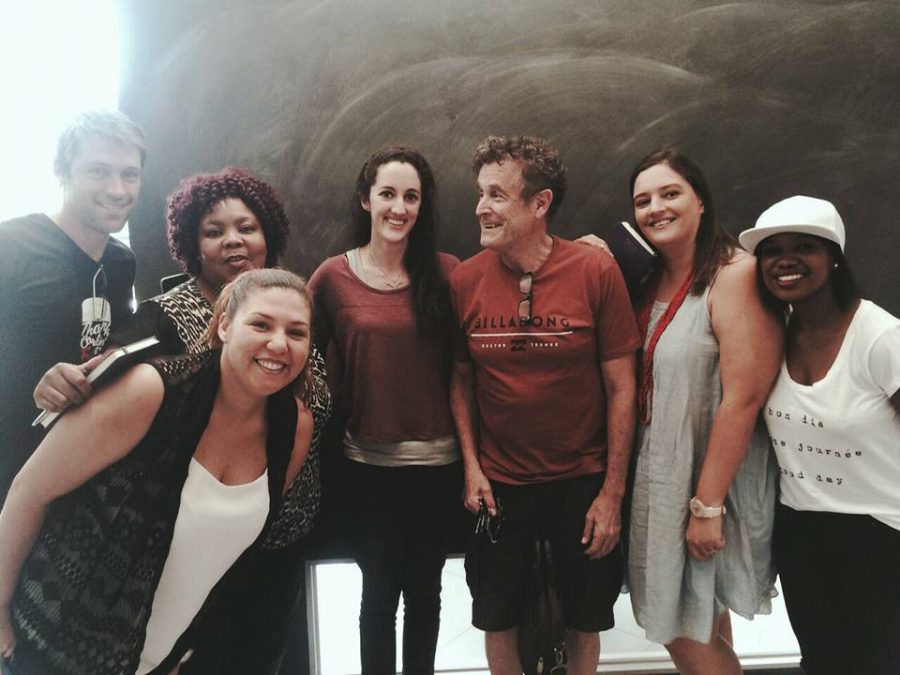 Then he tells me the story. It went something like this:
"A photographer in search of the elusive snow leopard – believed to be a myth – travels across vast and treacherous lands to capture a photo of this phantasmagorical beast. Finally, after navigating through danger and transformation, he spots the snow leopard. But he does not take a photo of it. Why? Because some things should remain a mystery."
There is something profoundly beautiful in that.
And… in a way, Johnny's journey is the same.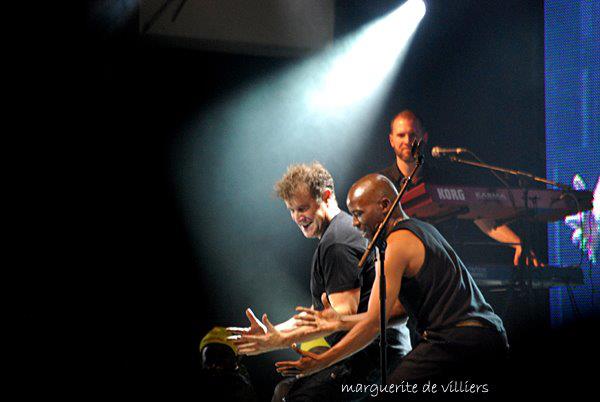 The most valuable lesson he has taught me is to trust the things we cannot see. We exist in an immense, unexplainable, invisible network. And it will always be there. The ocean will continue to rise and fall, thunder will roll across the heavens, and we will breathe the air we do not see. These things are constant and they keep us going. Just as Johnny will keep us going.
Johnny Clegg is that unseen force that drives the dream of peace, unity and acceptance.
At age 15, I attended my first Clegg concert in 2005. I was in awe. He so seamlessly sang and danced the answers I had been searching for for so long. In 2006 I was determined to capture these magical music moments. I was new to the whole photography thing – having bought my first Nikon camera the previous month. I tried really hard to get a non-blurry, semi-composed photo of this man who moved non-stop and danced across the stage.
And then he was still. He paused after the guitar intro of a song. And I got the shot I wanted. From then on I wanted to continue capturing those quiet moments amidst the energy of a performance.
Bu like the story of the snow leopard, the most beautiful moments were those that I did not capture…
The first time I met Johnny was in 2007. I was at a loss for words. My dad likes reminding me of that – he was there. It was after a show, we asked his manager if we could meet with Johnny. Moments later, Johnny walked out on stage – smiling broadly and walking proudly.
I always felt he had a gentle power in his presence. He asked me about school and what things I found interesting or inspirational. I was at a loss for words. Before me stood my hero – the person who only lived in song and on stage, the person around whom I was slowly shaping my own identity. There he was, and there I was – not remembering the name of my own school.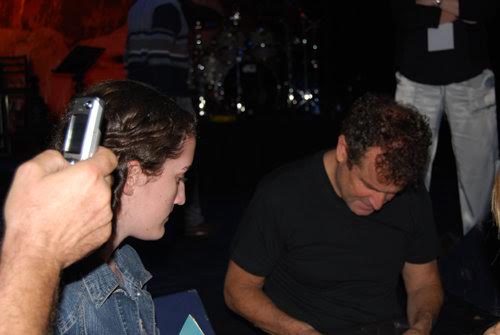 I remember posing for my first photograph with him – as other fans slowly started to swarm around him, wanting autographs and pictures – and as my dad took the photo, I blinked.
After attending a number of his shows, I befriended Baf – you know from the song 'Bullets For Bafazana'? He had been Johnny's friend since 1974. Baf was always at the shows and he recognised me. He told me I like Johnny too much, and chuckled warmly.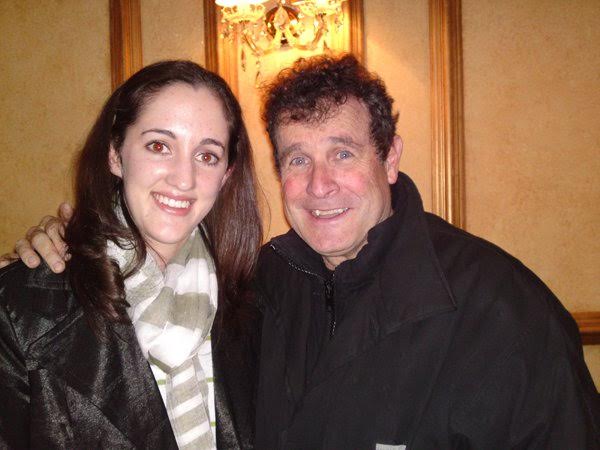 Baf took me to Jeppe Hostel in 2008 to see Zulu dance performances. He also took me to Mai Mai Market – where Johnny had learned street guitar music. Baf liked to say to me "unesibindi" – you have courage (because, apparently, these places are not all too safe).
After we arrived at Jeppe Hostel and sat down on the pavement to view the dancers dance in the street, Johnny showed up too. It was one of those moments I didn't have my camera with me. But I'm glad I didn't, because it made me ground myself in the moment, rather than view it through the lens.
After Johnny participated in one of the dances to close the event, he came up to me and asked genuinely intrigued "how did you find this place?" It was a hidden gem. And it became the backdrop of a few of my encounters with Johnny's world, perspective, and knowledge.
From then on, I continued attending his shows and events at the migrant hostels. Until one day I plainly asked if he would meet with me over coffee to discuss an article I was writing for an Anthropology journal.
He suggested a place, and we spoke for a couple of hours. After that, we met up a few more times. When we meet for these coffee conversations we get lost and tangled in a web of current events, philosophical theories, and incredible stories of past experiences.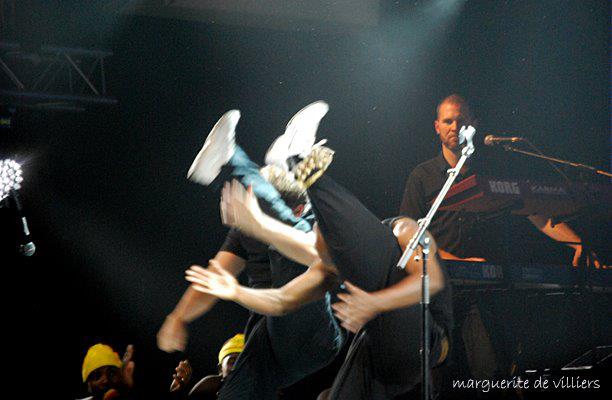 It's a world I enjoy visiting, and Johnny is the gatekeeper. His music and stories offer glimpses into this world.
There are so many moments, that – like the snow leopard – I did not capture on film… the times I saw him participate in performances at the migrant hostels, the times we discussed politics and race and religion over coffee, the way he explained things with his movements and expressions, the way his hands and eyes told stories.
We all have these un-captured moments that live on in our memories.
Through the magical realism and raw beauty of Johnny's music and performances, those memories live on.
And now on his final journey, we feel nostalgic and hopeful and incomplete.
We turn to icons like him for guidance as we navigate our way through global narratives of crisis. And yet we forget that he has already given us the answers – in his songs and in his stories, in his words and in his actions. He has been gently guiding us all along. And now we must continue on this final journey to realise the dream of those who came before us.
We have seen the snow leopard. And now we must live it.
By Marguerite de Villiers – "I hope this does justice to the legend. I just wanted to share my thoughts on the icon and his final journey…
"NOTE: We are collecting stories and memories of Johnny Clegg – share yours, using the hashtag #FinalJourney. These will be put together in a collection and given to Johnny.
"Let us remember his journey and continue his legacy."
____________________________________
Johnny Clegg: The Final Journey World Tour first phase dates:
1st July – Grandwest Arena, Cape Town
7th and 8th July – Montecasino, Johannesburg
29th July – Durban ICC Arena, Durban
19th August – Eventim Apollo, London
20th September – Dubai Opera, Dubai
Tickets for the South African dates, from R375 are on sale now at Computicket.com or by calling 083 915 8000.
Johnny says: "This will be my final set of public performances for my fans in SA and around the world. I am immensely excited to be able to bring to them an autobiographical, audio-visual and intimate account of my life through my music and The Dance."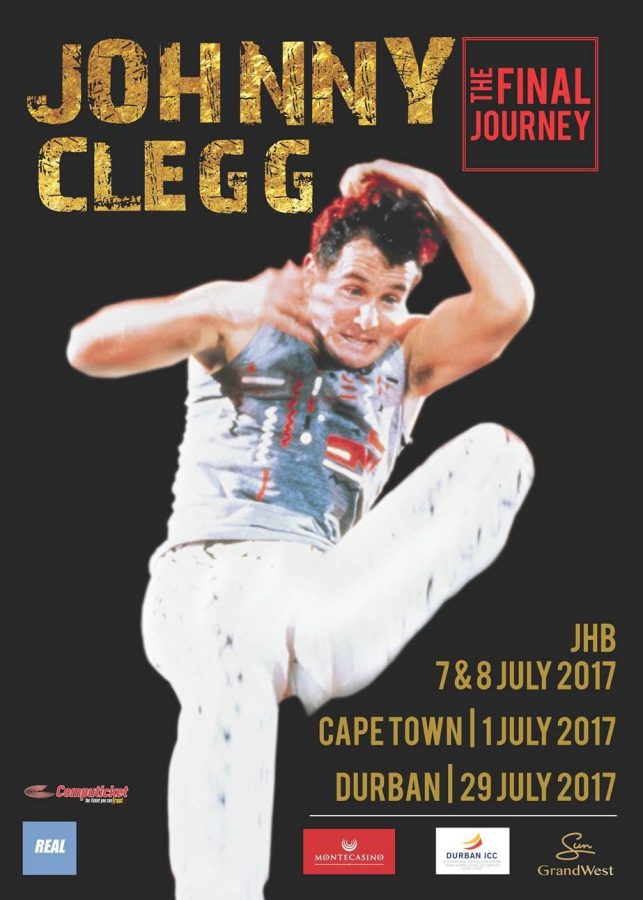 "Johnny Clegg is more than just one of this country's finest musicians and entertainers. He is a national treasure who has brought together all South Africans and reminded us of what makes us great as a country." says Cyril Ramaphosa.
MORE
Johnny Clegg fans in Australia and New Zealand ask him to tour down under too.
Johnny Clegg LONDON tickets now available