The Heineken beer company has agreed to remove an Amstel billboard and plant 50 trees in Johannesburg after a social media campaign against the company took off after it pruned trees – pruned them so badly, in fact, the trees will probably die – so that the billboard could be better viewed.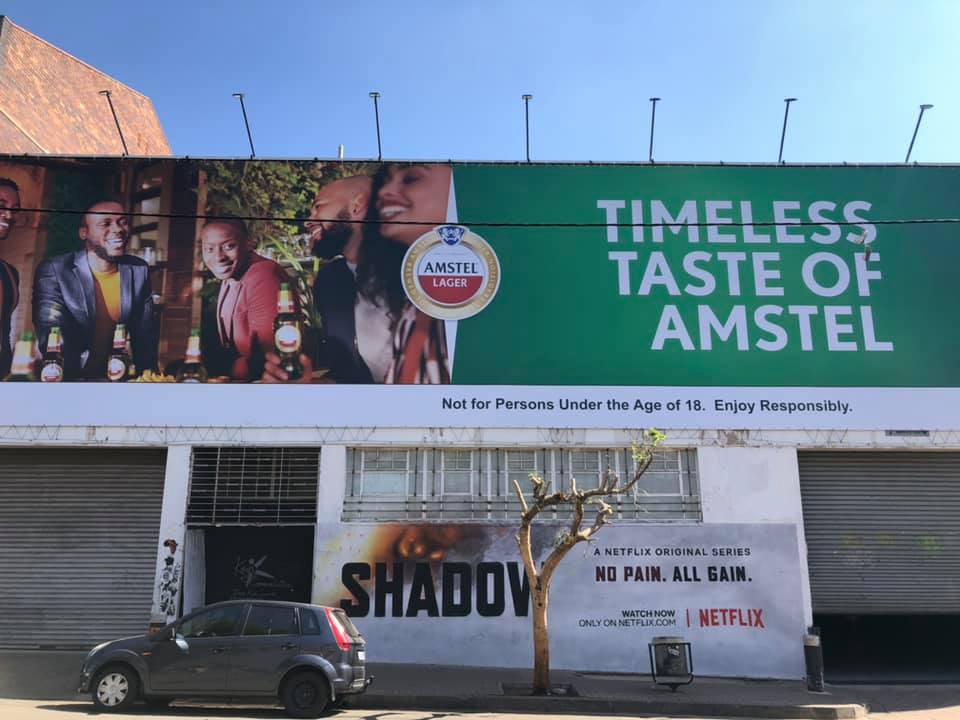 Jo Buitendach, who runs the well-known Past Experiences walking tours of downtown, noticed a canopy of trees in Maboneng had been pruned so that Amstel's billboard could be clearly viewed. After she got little positive reaction from the company, artist James Delaney, who has been behind the revitalisation of Johannesburg's The Wilds park, suggested taking to social media.
He posted photos on his social media page "and it touched a nerve, people love trees & almost 100,000 people have seen the post in under 24 hours." One of the photos showed the trees on the side of the street that weren't cut versus the pruned side.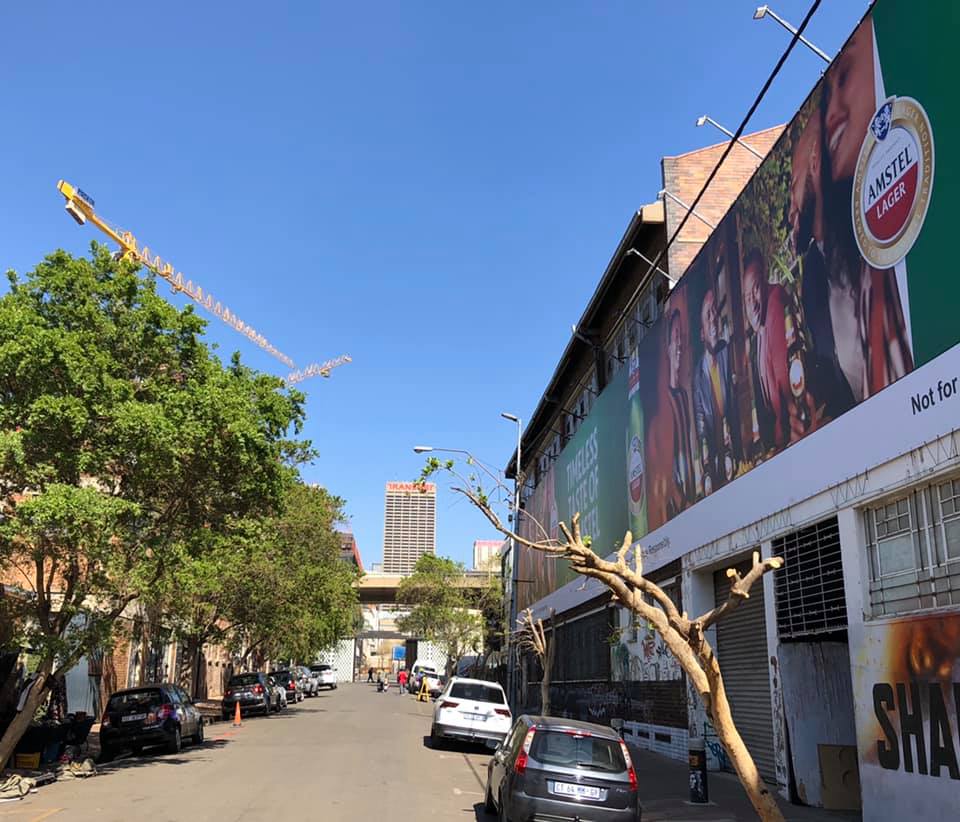 Said Buitendach in a post on Facebook late on Friday.
"Had a meeting with Heineken/Amstel in Maboneng today.
"Here is their official response. They will be planting trees with a sustainable tree planting project (not sure where yet but somewhere in JHB – let's hope the Inner City), they also removed the advert.
"I really appreciate this response. I do wish that they could have in some way helped the artists and traders who have lost their shade.
"Thank you @amstelsa."
Several people commented that the Johannesburg city agency responsible for tree pruning should also be held to account, and that Amstel/Heineken could have agreed to plant more than 50 trees.