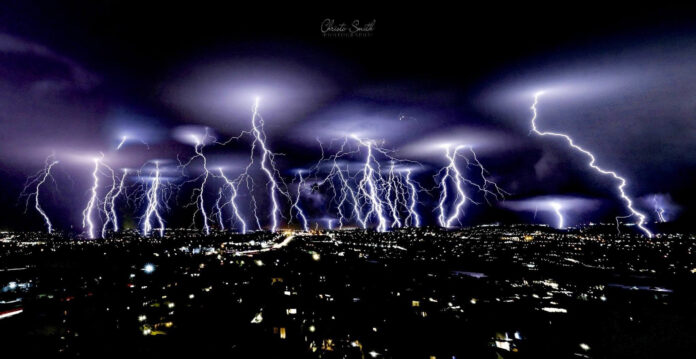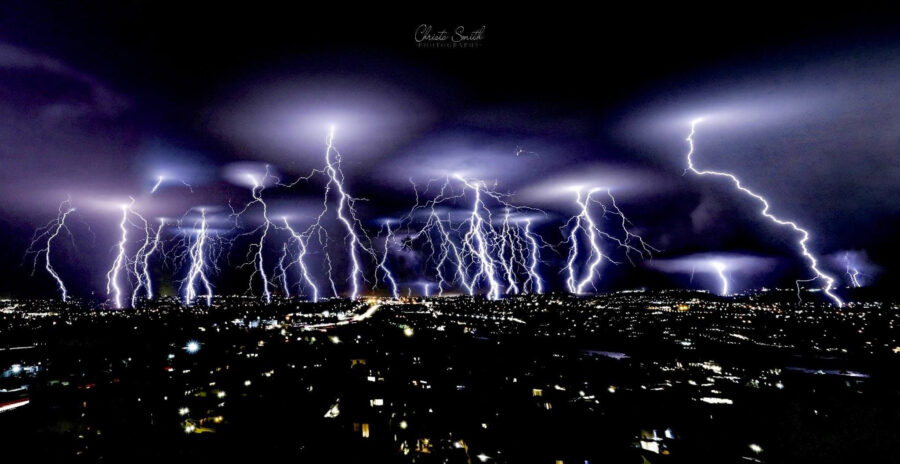 Nowhere does storms quite like Gauteng, and nobody captures them quite like Christo Smith! Check out this incredible picture that Christo produced on Saturday night, 31 October 2020, as bolts of lightning lit up the South African sky.
As Christo says, it was "quite a storm"! He was photographing an event in Krugersdorp when he noticed the storm moving over, so as soon as he finished work, Christo drove to the Blueberry Hill Hotel (in Honeydew, Johannesburg) where they kindly allowed him onto their roof in order to shoot the approaching storm.
Christo says: "The wind was insane, and the rain came up so incredibly quickly, but a few minutes before it did, I managed to capture this…"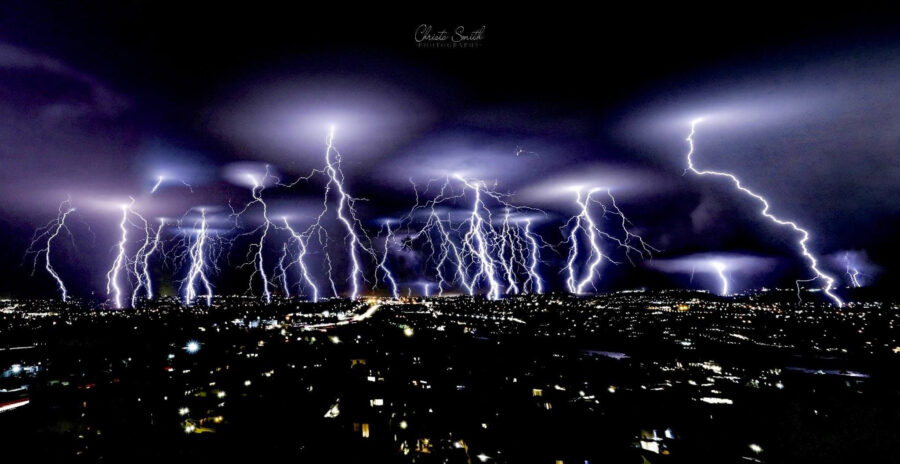 The picture is a composite image created from some of the photos that Christo took, which have been overlayed to create a single image.
Christo explains: "This image is a little distorted as I changed directions when I shot as the storm moved past quickly, and I wanted to continue capturing the strikes, so the layering isn't the best."
However, the very Proudly South African photographer adds: "I do sometimes think that there is beauty in imperfection. What do you think? I hope that you like it…"
We LOVE it! If you like Christo's work too – please "buy him a coffee" here:
http://buymeacoff.ee/ChristoSmith
And to make sure you don't miss out on his awesome photos, follow: Christo Smith Photography. Here's another of his photo compositions from last week: