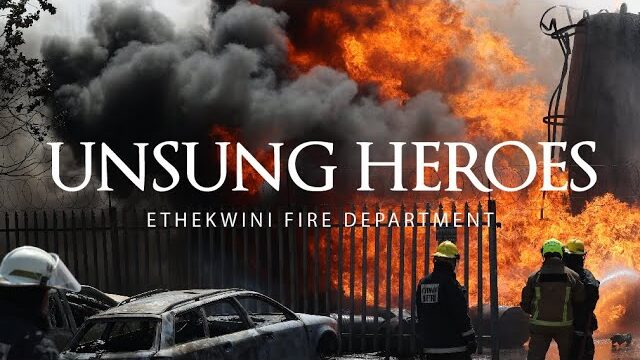 Durban-based Creative Director Anthony George Kirkwood was on his way back from a project on Tuesday when he noticed smoke in the distance and could tell there was a "big problem". What he was seeing was the massive explosion at Zeta Chemicals in Otto Volek Road in Pinetown, South Africa, that has sadly left 13 people injured.
With his drone and camera in the boot, Anthony immediately contacted the fire department and managed to assist the eThekwini Fire Department Commander and his team with his drone becoming their "eyes in the sky".
WATCH VIDEO: Unsung Heroes, Ethekwini Fire Department, South Africa
Anthony told SAPeople, the drone was able to "check for other fires, and see what damage there was on other buildings and factories around. It was incredible to see the important role a drone could play in such a thing." As fire swept through factory, the intense heat caused 20 9kg gas cylinders on the outside to explode, including a 10-ton sanitiser which comprised 70% of alcohol, according to Divisional Commander Durban West, Dennis Govender.
On the scene, Anthony was also able to capture on film the faces and emotions of the unsung heroes – the 30 firefighters who battled the mighty blaze.
"I started filming the reality of what these firefighters get up to in these circumstances, these unsung heroes," says Anthony. "It was incredible to see these guys operate…"
A few months ago, Anthony captured another important event on film – the life of a Zululand pilot fighting rhino poachers from the air in KZN.