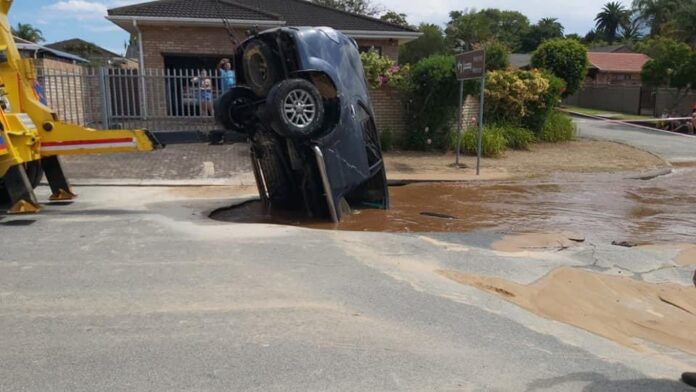 Repairs at the Genevafontein site in George, South Africa – where an SUV was swallowed by a sinkhole on Saturday – have been delayed following heavy rains. George Municipality said in a statement on Sunday evening that the rain and stormwater have caused a small mudslide into the work site.
The Municipality said: "It has since been cleared, the bedding below the drinking water pipe redone and work continues. Should no other incidents occur, the connection should be completed overnight or tomorrow morning. More rain is expected overnight which may impact repairs."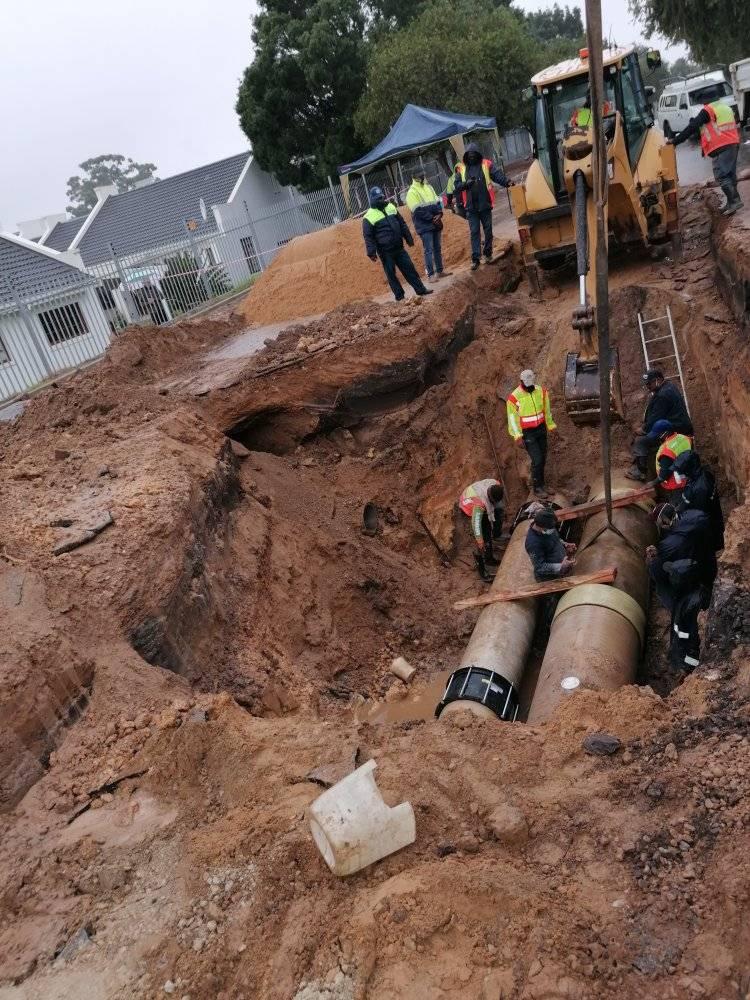 Photos went viral yesterday showing the incident in the Western Cape town where a driver and his son luckily escaped without any injuries.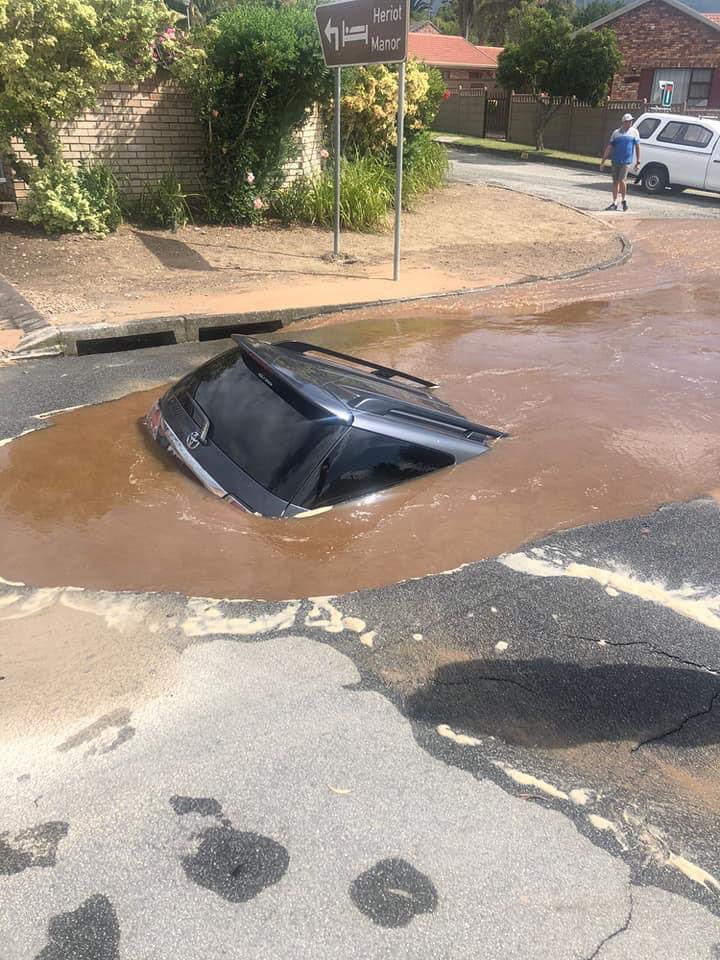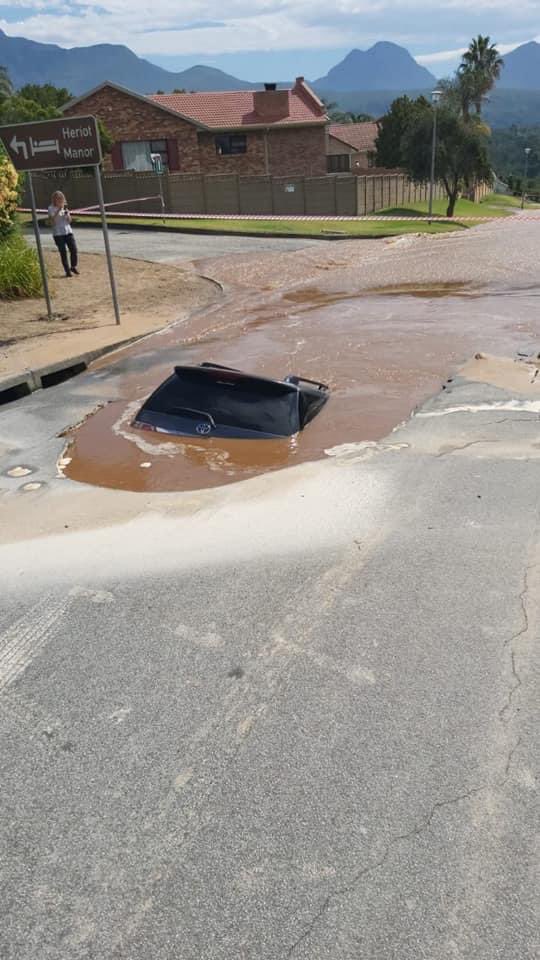 George residents had been notified earlier on Saturday, at 09h30, about a main water pipe that had burst in the early hours of the morning. Repair work began. Less than three hours later the Municipality reported that repairs were delayed due to "traffic incident".
According to unconfirmed claims on social media, the driver of the vehicle had exited his car to remove the cones blocking that part of the road. He apparently thought his SUV would be able to handle the hazard.
Several people thought the photos were photoshopped. Others joked about the growing pothole problem in SA, with one social media user saying: "This is not a pothole, it's a dam!"
The public has been warned to not visit the area on foot and to stay clear as it may be unsafe.