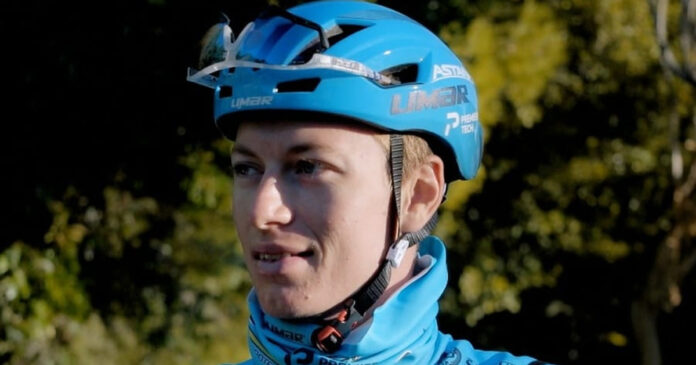 South African professional cyclist Stefan de Bod will be flying the flag high for SA during this year's Tour de France 2021 in what is a dream come true for the 24-year-old. Yesterday, he was announced as a Tour de France team cyclist for Astana Premier Tech.
On Monday, Stefan said on social media: "First Tour de France ?? coming up! ? A dream come true. I look forward to this 3 weeks with the boys? @astanapremiertech ?? ?? Amazing to come back after a training ride today and see the announcement and all the messages from everyone! Thank for all the amazing support and I will get back to everyone soon!"
The Tour de France starts on Saturday (26 June 2021) and ends on Sunday 18 July 2021, with 21 one-day stages over 23 days.
Stefan's previous achievements include: 2017 African U23 ITT champ, 2019 African Elite ITT champ, 3 times South African National under 23 ITT Champion, and 2 times South African U23 road champion.
Handling the French roads should be okay for the South African who is based between his home town Stellenbosch, in South Africa, and Europe. According to his Facebook page he (and wife Liz) now lives in Girona, Spain.
This has been Stefan's debut season with Astana Premier Tech and he has excelled, recording top ten results in the UAE Tour and in a time trial in Catalonia which he thoroughly enjoyed because it is where he trains all the time.
The Tour de France is arguably the world's most prestigious annual men's multiple stage bicycle race. This year it will start in Brittany, and as is tradition will end on the Champs-Élysées in Paris.