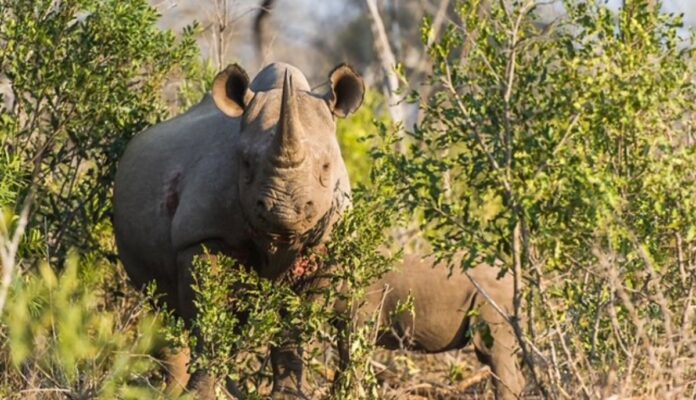 The winners of the prestigious Rhino Conservation Awards were officially announced this week during an online event to honour the incredible people and organisations across Africa, who play a vital role in protecting our endangered species, and ensure our natural heritage is safeguarded for future generations.
Patron of the Awards, Prince Albert II of Monaco, who recently travelled with his twins to South Africa to reunite with wife Princess Charlene (who is recovering from surgery), said:
"I would like to extend my warmest thanks to all of those who, thanks to their courage and their determination, allow us to keep our faith and optimism – for the rhino as well as for all the species ill-treated by humanity and which we have a duty today to save."
This year, the Rhino Conservation Awards celebrates its 10th year recognising the leading role players in the conservation of endangered species and protected areas management, with representation from seven countries. These awards seek to highlight the outstanding work of these individuals and organisations across Africa, with the last 12 months becoming arguably the most challenging of times.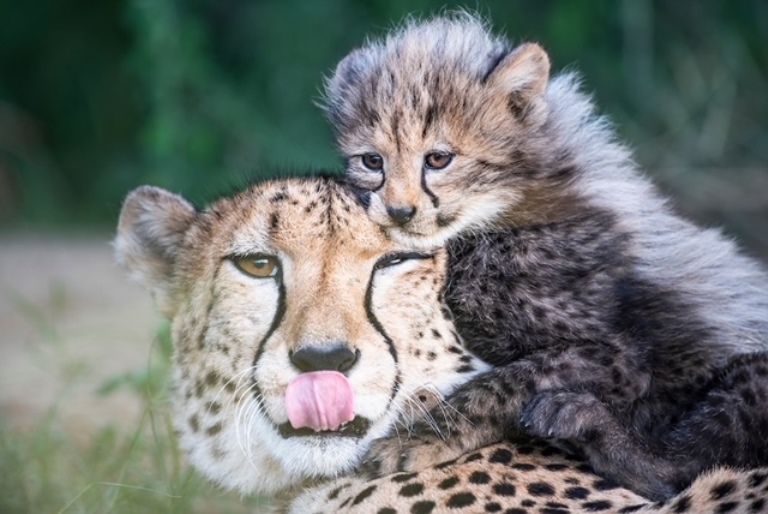 Chris Galliers, President of the International Ranger Federation and a judge of the 2021 Awards, said:
"In light of global programmes such as the United Nations Decade on Ecosystems Restoration and the current COVID-19 pandemic, the functions that a ranger performs is becoming increasingly recognised as indispensable. The Rhino Conservation Awards has afforded us the opportunity to be inspired by people and organisations that have carried out duties in a committed and selfless manner, to protect our most precious asset upon which all economies, livelihoods and our well-being depend."
Every finalist has made extraordinary contributions to endangered species conservation and each deserves recognition and acknowledgement for the incredible work they do on the frontlines of conservation.
The winners, selected by evaluation of the work done over the last 12 months, starting in July 2020 were announced as follows:
BEST FIELD RANGER
Winner: Sebenzile Rwexu, Great Fish River Nature Reserve, Eastern Cape Parks and Tourism Agency, South Africa.
During his 36 years as a field ranger, Sebenzile has seen it all and has developed excellent bushcraft skills during this time. His capability and natural leadership qualities have been used to good effect to mentor young rangers. As a Senior Ranger, Sebenzile leads from the front, maintains high fitness levels and displays steadfast determination using his outstanding tracking skills to ensure he has been directly involved in all arrests made on the reserve in the last 12 months. He continues to set an exceptional example for his peers and despite what the day may throw at him, maintains a smile and a relentless commitment to getting the job done. He is a ranger and leader who deserves recognition.
1st runner up: Lucrescencia Macuacua, Limpopo National Park, National Administration for Conservation Areas, Mozambique.
2nd runner up: Samuel Ndlovu, Kruger National Park, South African National Parks, South Africa.
BEST GAME RANGER
Winner: Bryce Clemence, Anti-Poaching Tracking Specialists, Save Valley Conservancy, Zimbabwe.
Bryce is the founder of Anti-Poaching Tracking Specialists (ATS) and leads a team of highly skilled rangers and their loyal Belgian Malinois' dogs who work to ensure the protection and conservation of rhino and other wildlife in the Save Valley Conservancy, Zimbabwe. Bryce has been part of training initiatives to upskill rangers in South Africa, Zambia, Malawi, Rwanda, Congo, and other parts of Zimbabwe. His leadership, grit and commitment has resulted in his team achieving multiple successes despite trying circumstances.
1st runner up: Verissimo Fernando, Luengue Luiana National Park, National Institute of Biodiversity and Conservation, Angola.
2nd runner up: Dennis Kelly, Hluhluwe iMfolozi Park, Ezemvelo KZN Wildlife, South Africa.
BEST CONSERVATION TEAM
Winner: Niassa Carnivore Project, Mozambique.
Niassa Carnivore Project's work is as much about people as it is about lions and other carnivores. Their dedicated team carries out amazing work monitoring wildlife, undertaking education and outreach and ultimately benefiting communities and wildlife. Over the past seven years, poaching has declined dramatically, human-wildlife conflict has decreased and wildlife populations have recovered substantially within the Niassa Special Reserve despite the tremendous odds faced.
1st runner up: Zakouma National Park Rangers, Chad.
2nd runner up: Big Game Parks, Eswatini.
BEST CONSERVATION SUPPORTER
Winner: Environmental and Corporate Investigations, South African National Parks, South Africa.
SANParks ECI have had a significant impact by taking a proactive approach in combating poaching of wildlife. They have been directly or indirectly responsible or involved in the arrests of 89 rhino poachers over the reporting period inside and outside South African National Parks. They continue to provide excellent support and work closely with rangers in the frontlines of conservation.
1st runner up: Neville Agesa Mise, Diani Turtle Watch – Local Ocean Conservation, Kenya.
2nd runner up: StopRhinoPoaching.com, South Africa.
New Name Announced: The African Conservation Awards
In addition to announcing the winners for 2021, Game Rangers' Association of Africa CEO, Andrew Campbell announced an important and exciting change to the official name of the event. From 2022 the Rhino Conservation Awards will be known as The African Conservation Awards – highlighting the need to reflect broader conservation efforts across the entire continent in support of all species.
These awards are hosted annually in collaboration with the Game Rangers' Association of Africa (GRAA) and are made possible with the generous support of sponsors ZEISS and Chinese New Enterprise Investment (CNEI) and are endorsed by the Department of Environmental Affairs (DEA).
Press release compiled by Love Africa Marketing.