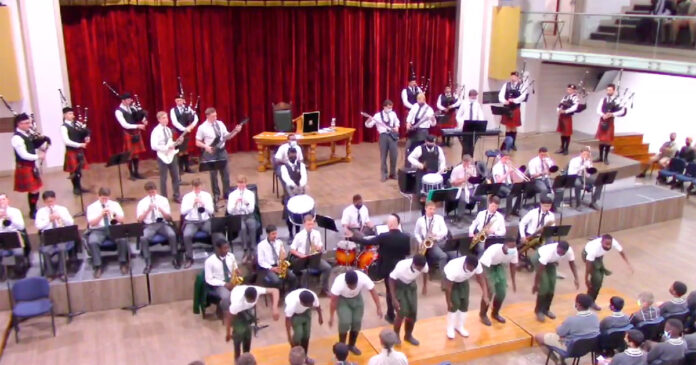 The Pretoria Boys High School has produced a fantastic combined performance of The Lion Sleeps Tonight that is possibly a world first – Big Band, Pipe Band and Gumboot Dancers! Watch below.
As their version of Solomon Linda's global hit is delighting South Africans worldwide, the school says it is proud to have a Cultural Programme which offers their boys diverse cultural opportunities.
"Our dream with this collaboration was to celebrate a few of these, together as one," the school said.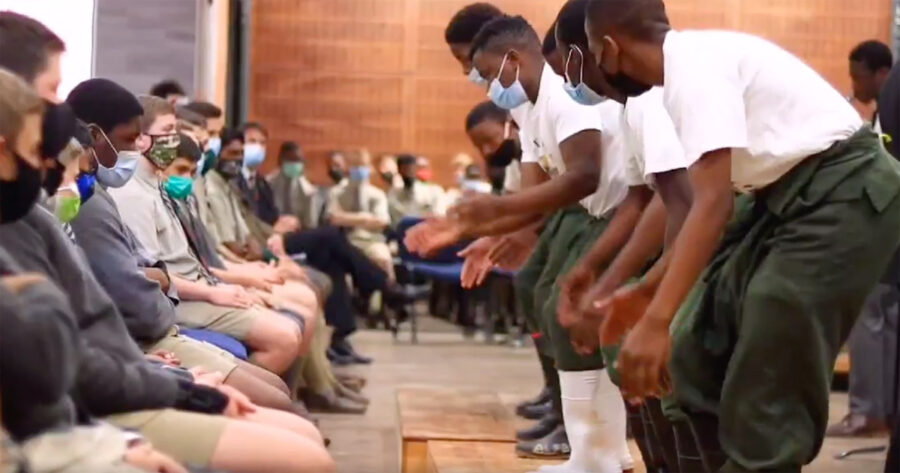 It's not the first time the song has been performed with bagpipes – choirs around the world from Canada to Switzerland and Germany have done it before, but this production is extra special, with an arrangement by Mr W. Bishop and Mr A. Nixon, that helps the boys deliver an unforgettable uniquely South African performance.
In posting the video, the school shared this anonymous quote: "Language allows us to speak, music allows us to feel."
WATCH Pretoria Boys High School Combined Performance 'The Lion Sleeps Tonight'
'The Lion Sleeps Tonight' is actually a South African song – it was originally called 'Mbube' (which means lion in isiZulu), and was written and recorded back in the 1930s by Ladysmith musician Solomon Linda. American lyricist George David Weiss wrote the words for the English version; and The Tokens made the song famous in 1961 as "Wimoweh" or "The Lions Sleeps Tonight".
For this new version, the following staff members, tutors, coaches, and boys were thanked by Pretoria Boys High School for "their dedication, passion and hard-work they put into making this performance a reality":
Big Band
Master in Charge: Mr W. Bishop
Musicians
K. Taljaard, I. Alusala, A. Bester,H. Kim, D. Naicker, R. Booysen, R. Sneddon, B. Steenkamp, N. Hoffmann, S. Rainsford, W. Lin, D. Kingon, L. Stydom, G. de Kock, J. Hugo, J. Pinetown, J. le Roux
E. Steenkamp, T. Nako, T. Skele, H. Smith, D. Obermeyer, C. Behrens, D. Snyckers, N. Janari
Gumboot Dancers
Master in Charge: Mrs M. Prinsen
Assistant teacher: Ms Y. Welthagen
Coach: Khathutshelo Motau
Dancers:
M. Molepo, M. Mariti, L. Mathopa, K. Kgoma, T. Tosh, M. Malatji, N. Mahlangu
Pipe Band
Master in Charge: Mr J. Orr
Tutors: Mr J. Orr, Mr. A. Nixon, Mr J. Coutts, Mr F. Coetzee and Mr B. Crofton-Ball
Pipers
E. Plint, M. Kingsley, T. Jenkings, G. Taljaard, V. Pinetown, C. Driescher
Drummers:
M. Meyer, S. Siyaya