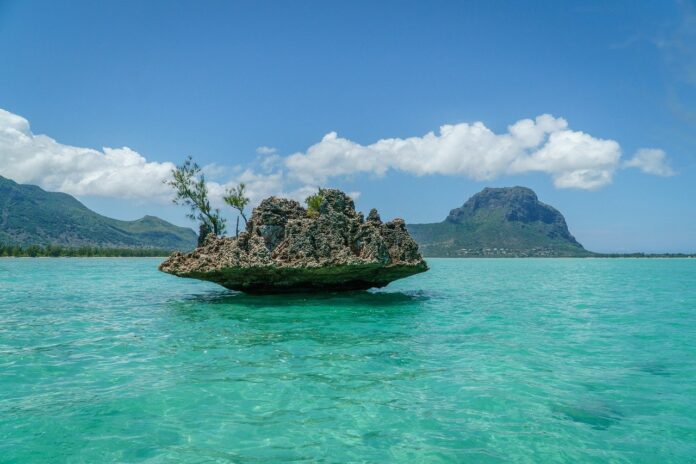 A new global study has revealed that the most popular retirement destination for people around the world is France… but that South Africans would most like to retire closer to home, in Mauritius, followed by the less expensive European country of Portugal or Central and South America's Panama.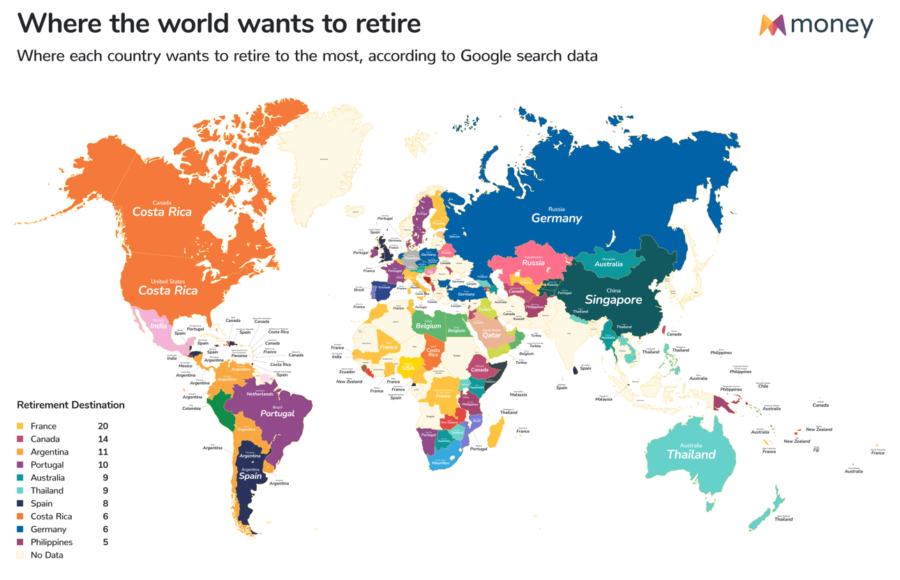 Conducted by money.co.uk, the research analysed how often retirees worldwide are searching on Google to retire to particular countries overseas, and it's France that tops the retirement wish-lists of 20 countries – more than anywhere else worldwide – perhaps due to the country's fairly reasonably priced property market, strong healthcare system, good public transport and warm climate.
However, Money.co.uk says: "The dream overseas retirement location that South Africans are searching for the most though is the tropical surroundings of Mauritius, which alongside its breath-taking surroundings, offers a favourable tax system, exciting culture and isn't too far from home."
Where People in South Africa Want to Retire to the Most
Mauritius
Portugal
Panama
Thailand
Australia
Where the World Wants to Retire to the Most, Revealed by Google Data
France is the number one destination for retirees looking to relocate, according to a new analysis of Google search demand for retirement hotspots

Canada, known for its healthcare, scenery and friendly locals ranked in second, followed by Argentina, a popular choice for South American retirees

Americans are searching for retired life in the sunny hotspot of Costa Rica the most, followed by Portugal, Mexico, Spain and then Panama 

Nigeria is only the country most wanting to spend their retirement in the United States of America
The 10 Most Searched for Retirement Hotspots
With restrictions starting to lift around the world, the study analysed where the inhabitants of over 140 different countries are searching to retire to the most on Google. Worldwide, the top 10 countries searched for as retirement destinations are (in order from most to least): France, Canada, Argentina, Portugal, Australia, Thailand, Spain, Costa Rica, Germany and New Zealand.
UK and US not that popular
Perhaps due to the difficulty of being able to actually retire to the United Kingdom or the United States of America, both of these countries were discovered to be less desirable when it comes to finding the right place to retire. Only America topped the searches for retirees in Nigeria, and the UK failed to rank top for any pensioners worldwide.
Salman Haqqi, personal finance expert at money.co.uk, said: "Retirement is an exciting phase of our lives and for many, this means the opportunity to spend some of our pensions, and the latter years of our lives, in a new country altogether.
"We hope our findings help to provide some inspiration for anyone currently considering retiring abroad, wherever they may currently be based."
Click here for further information on the findings, the top-ranking countries and their options for retirees.